2017–18 Activities and Events
Picturing Enlightenment: Tibetan Paintings of Tantric Saints
A public lecture by Donald S. Lopez, Jr., Arthur E. Link Distinguished University Professor of Buddhist and Tibetan Studies, University of Michigan
Date: Wednesday, April 18
Time: TBA
Location: TBA
The American Obsession with Apocalypse: Puritan Legacies, Nuclear War and the Dangers of Doomsday Environmentalism
A public lecture by Elizabeth Hartmann, Professor Emerita of Development Studies, Hampshire College
Date: Monday, April 2nd
Time: TBA
Location: TBA
Co-sponsored with International Relations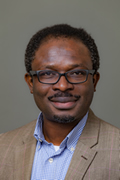 Owning God: Religious Identity, Imagined Belongings and Terrorism in a Radically Interconnected World
A public lecture by Dr. Jacob Udo-Udo Jacob, Visiting International Scholar in the International Studies Program, Dickinson College.
Date: Thursday, March 22
Time: 7:30 p.m.
Location: Gannet Auditorium, reception to follow
Co-sponsored with International Relations, History, Sociology.

"In this presentation, I connect the concept of religious identity to transcendental regimes of meaning and imagined belongings. I argue that terrorism cannot be understood without first understanding the normative influence of religious identity. This influence has often not been factored in counter-narrative campaigns for Preventing/Countering Violent Extremism (P/CVE) programs."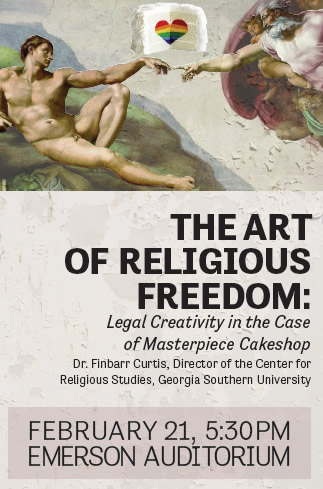 Annual Capstone Seminar Lecture in Religious Studies
The Art of Religious Freedom: Legal Creativity in the Case of Masterpiece Cakeshop
A public lecture by Finbarr Curtis, Georgia Southern University

Date: Wednesday February 21
Time: 5:30 pm.
Location: TBA
The Re-Enchantment of the World: From Secularism to Secularity
A talk by Bradley Onishi, Assistant Professor of Religious Studies.
Date: Thursday, October 12
Time: 5 p.m.
Location: Ladd 207
For some time secularity and religion have been conceived as adversaries. This idea is based not only on a reductive vision of "religion," but a misguided and outdated understanding of the secular. In this talk I propose that a more accurate and expansive understanding of the secular can, and should, lead to a reconnection of secularity's relationship to religion. In ways that challenge the New Atheists and other secularists, I propose that both secular and religious individuals are people of faith, and thus a new kind of interfaith dialogue is possible if we are willing to renovate our conceptions of secularity.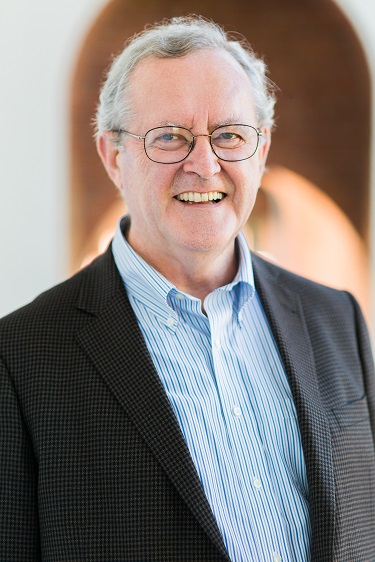 The Invention of Judaism: Torah and Jewish Identity
A lecture by John J. Collins, Holmes Professor of old testament criticism and interpretation at Yale University, with an Introduction by Gregory Spinner, teaching professor in the Skidmore Religious Studies Department
Date: Tuesday, September 26
Time: 8 p.m.
Location: Davis Auditorium, Palamountain Hall

The Torah of Moses is widely considered normative for Judaism. This lecture reviews how it came to be so in the Second Temple period. It also shows how it could be interpreted in quite diverse ways. Click here for more information.