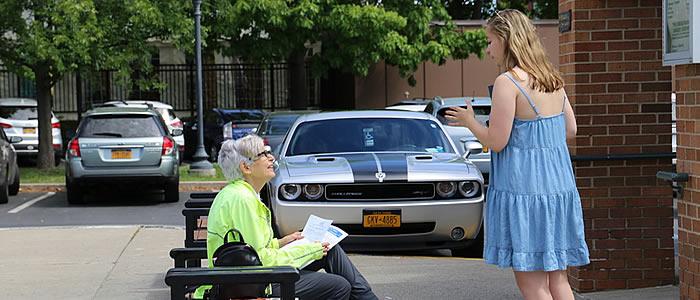 Hello and welcome to the Department of Management and Business at Skidmore College!
Our program is very unique in that we provide a first-rate management and business curriculum in conjunction with Skidmore's quintessential liberal arts tradition. Thus, our majors and minors enjoy the richness of a broad-based, traditional liberal arts education while also being immersed deeply in the functional areas of business such as accounting, marketing, finance, and organizational behavior. We can think of no better educational combination to prepare students for the complex, multidisciplinary challenges facing our societies today. So please explore our site to gain a better sense of who we are and what we are about, and feel free to contact us with any questions you may have.
Announcement: 8th Annual Competition, Kenneth A. Freirich Business Plan Competition
Final Presentations - Not able to join in person, then be sure to join us tomorrow

via Livestream

starting at 2:00 p.m.
Final program PDF
Date: Friday, April 6, 2018
Time: 2:00 p.m.
Location: Murray-Aikins Dining Hall 2nd Floor
---
Why management and business at Skidmore?
Small classes
Committed and distinguished faculty mentors
A strong foundation in the functional areas of business
Rooted in the liberal arts
A global and multiculturally diverse perspective
Curricular breadth and depth
An extraordinary liberal arts environment
Hands-on learning
Research and thesis opportunities
Meaningful, relevant internships
Find out more here:
www.skidmore.edu/admissions/academics/business/
Watch these videos to learn more about what management and business at Skidmore is all about:
Video: MB 107 Presentations

Video: Skidmore Saratoga Consulting Partnership