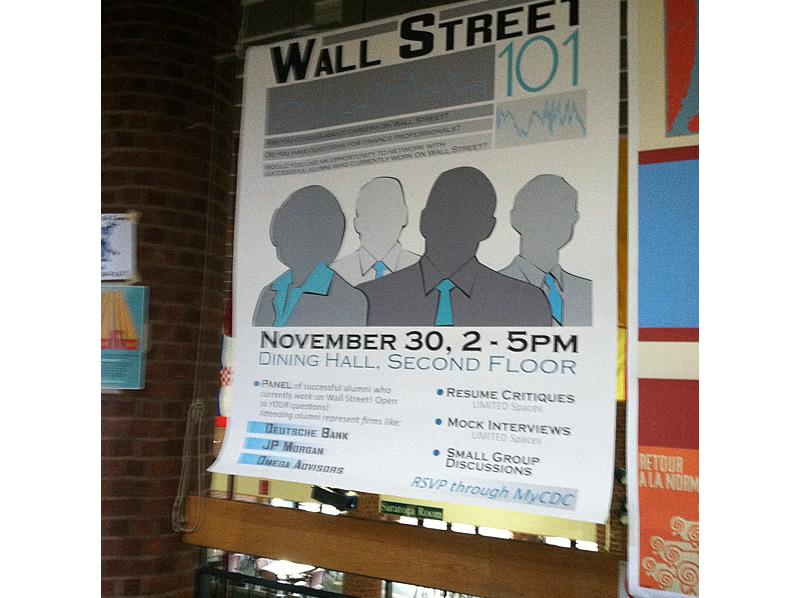 There are no events scheduled at the moment.
---
Hello and welcome to the Department of Management and Business at Skidmore College! Our program is very unique in that we provide a first-rate management and business curriculum in conjunction with Skidmore's quintessential liberal arts tradition. Thus, our majors and minors enjoy the richness of a broad-based, traditional liberal arts education while also being immersed deeply in the functional areas of business such as accounting, marketing, finance, and organizational behavior. We can think of no better educational combination to prepare students for the complex, multidisciplinary challenges facing our societies today. So, please, explore our site to gain a better sense of who we are and what we are about, and feel free to contact us with any questions you may have.
Why Management and Business at Skidmore?
Small classes
Committed and distinguished faculty mentors
A global and multiculturally diverse perspective
Hands-on experience, case studies, and presentations
Curricular breadth and depth
An extraordinary liberal arts environment
Thesis and honors opportunities
Meaningful, relevant internships
Announcements
Calling all Juniors and Seniors - Career Development Center and Office of Advancement presents a two-day seminar with world's leading financial learning services company, preparing Students and Professionals for Success on Wall Street.
Career Development Center and Office of Advancement presents "Wall Street 101" a panel and reception designed to connect alumni professionals with Skidmore students. Date: Friday, September 12, 2014 Time: 2:00 PM Location: Murray Aikins Dining Hall, 2nd Floor Bring your rèsumè to share with alumni.
Management and Business, How to get a Job with Google.
All announcements...
Video: MB 107 Presentations