Skidmore Spotlight: Maryann Toia
January 10, 2019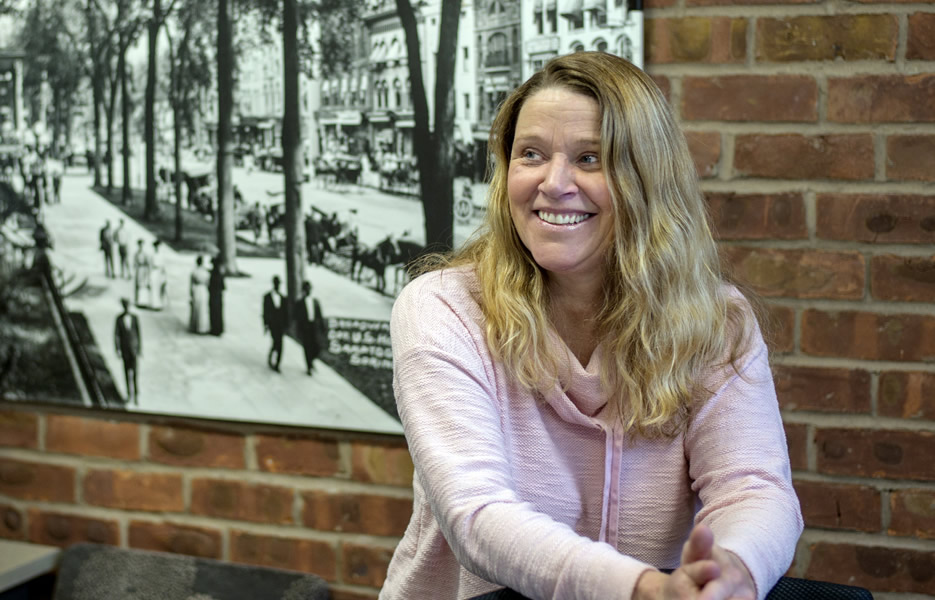 Mary Ann Toia works as an administrative assistant in the Office of Campus Life and Engagement and oversees Pre-Orientation Programs.
Toia says she was drawn to Skidmore eight years ago by the students and the opportunity to introduce them to the area and outdoors through Pre-Orientation Programs. The programs give first-year students the chance to bond and begin their college experiences with various on- and off-campus excursions (Skidmore's off-campus programs are better known as SCOOP).
Hear Toia talk about SCOOP on "This is Skidmore"
"I love working with my colleagues and the students. I feel like I have my finger on the pulse being around such young creative minds," she said. "I love the excitement of pre-orientation opening day. The energy from the peer advisors is incredible."
When she is not at Skidmore, Toia can be found outdoors with her family. Some of her favorite activities include hiking, kayaking and cross-country skiing.