Religious and Spiritual Life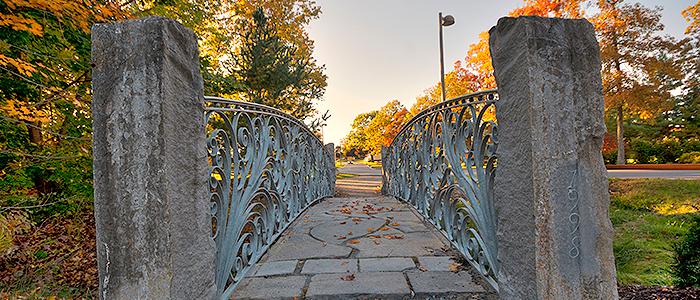 The Office of Religious and Spiritual Life (ORSL) provides opportunities for members of the Skidmore community to develop their religious and spiritual lives, which are an important part of the educational experience. We encourage enriching dialogue, meaningful ritual, and enduring friendships among people of all religious backgrounds. We offer:
religious services
holiday observances
contemplative practices
speakers and lectures
educational programs
discussion groups
community service opportunities
social justice projects
club advising
individual spiritual counsel


Contacting a Chaplain or Spiritual Advisor
The ORSL staff are available to meet with students regardless of religious, spiritual, or secular background. Affiliated advisors and local religious leaders from specific traditions are also available on and off campus. We are happy to help students connect with leaders and communities from their preferred tradition.
Fall 2016 Drop-in Hours
Tuesdays 1-3 pm - Case 227
Wednesdays 2:30-4:30 - Willson Chapel
ORSL advisors are also available most weekdays on campus. Stop by our offices or contact us to make an appointment.
Connect with the ORSL...
to discuss faith, spirituality, and religion
to connect with faith communities on or off campus
for prayer or spiritual counsel
to plan events on campus of religious and/or spiritual interest
if you're navigating a time of grief
to talk about identity and community
when worried about a friend or loved one
just to talk
To contact the ORSL email Parker Diggory at kdiggory@skidmore.edu, stop by Case 227 or see our staff page for more details.
Wilson Chapel
The chapel is a beautiful space for worship and wonder, retreat and reflection. When not scheduled for campus events it is available to the Skidmore community for personal reflection and prayer. Events at the chapel include yoga, meditation, religious prayers and services, and events that explore many forms of spiritual and contemplative practice.
The Chapel is open daily from around 8:00 am to around 11:00 pm and available when not otherwise reserved. Reseravtions are posted on the bulletin boards outside the chapel door.

Weekly Meditation, Yoga, and Prayer Opportunities at Wilson Chapel
Check back soon for the Fall 2016 schedule. Weekly events at the chapel this semester will include: spiritually-open yoga and meditation, Shabbat services, Friday Muslim prayer times, drop-in tea time with ORSL staff, Zen meditation, mindfulness moments, and ecumenical Christian prayer. Plans for montly Catholic mass are also in the works. Other religious, spiritual, and interfaith programming happens across campus. Check with the ORSL or specific student clubs for mroe information.