Religious and Spiritual Life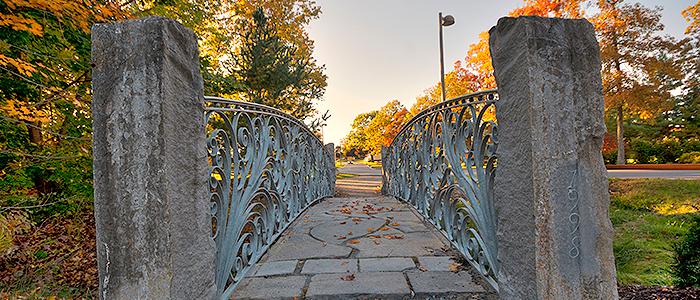 The Office of Religious and Spiritual Life provides opportunities for members of the Skidmore community to develop their religious and spiritual lives, which are an important part of the educational experience. We encourage enriching dialogue, meaningful ritual, and enduring friendships among people of all religious backgrounds. We offer:
religious services
holiday observances
contemplative practices
speakers and lectures
educational programs
discussion groups
community service opportunities
social justice projects
club advising
individual spiritual counsel


When to Contact a Chaplain
Our staff includes advisors and practitioners from different traditions and we are here to connect with students and the wider Skidmore community on topics including, but not limited to the following:
To discuss faith, spirituality, and religion
To connect with faith communities on or off campus
For prayer or spiritual counsel
To plan events on campus of religious and/or spiritual interest
If you're navigating a time of grief
To talk about identity and community
When worried about a friend or loved one
Just to talk
To contact the ORSL email Parker Diggory at kdiggory@skidmore.edu, stop by Case 227 or see our staff page for more details.
Wilson Chapel
The chapel is a beautiful space for worship and wonder, retreat and reflection. When not scheduled for campus events it is available to the Skidmore community for personal reflection and prayer. Events at the chapel include yoga, meditation, religious prayers and services, and events that explore many forms of spiritual and contemplative practice.
The Chapel is open from 8:00 a.m. to midnight seven days a week.

Weekly Meditation, Yoga, and Prayer Opportunities at Wilson Chapel
Please check the campus events calendar for the most up-to-date times and details.
No prior experience necessary, free to the Skidmore community.
Monday, 7:00 – 8:15 p.m., Vinyasa Flow, student led
Tuesday, 6:25 – 8:00 p.m., Sitting meditation led by Prof. Holley Hodgins
Thursday, 5:30 – 6:45 p.m., Vinyasa yoga, student led
Friday, 12:30 – 1:00 p.m., Chapel open for Muslim prayer
Friday, 5:30 – 6:30 p.m., Jewish Shabbat service
Sunday, 5:00 – 6:30 p.m., Yoga/Meditation led by Kim Beekman