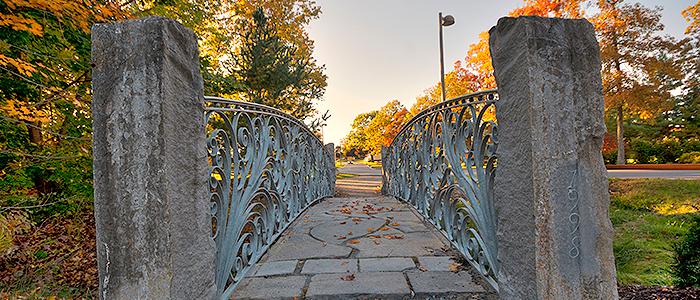 Easter, Passover, Holi, Sound Healing, Ramadan, and more!
Easter and Holy Week: Events from Thursday April 11th (making palm crosses!) Through Holy Week and Easter Sunday (April 21st - Western, April 28th, Eastern).
Making Palm Crosses before Palm Sunday: Stop by the tables in Case Center Friday April 12th during the afternoon.
Maundy Thursday Dinner and fellowship at the chaplain's house, followed by optional attendance at local services. Transportation for Dinner leaves campus at 5pm. Contact Parker Diggory to sign up.
Good Friday Stations of the Cross and Open Chapel for meditation and prayer. Stations of the Cross: Meet at Haupt Pond at 1:30 pm (rain or shine) for walk with stops for readings and reflection. Wilson Chapel will be available for contemplation throughout the day until 4pm.
Skidmore Christian Fellowship Easter Gala, Saturday April 20th - Murray-Aikins Dining Hall, 2nd Floor, 7pm. Space is limited - RSVP through Skidmore Christian Fellowship on SkidSync.
Sunrise Service and Breakfast in town: Sunday, April 21st. 6:30 am in Congress Park near the duck pond. Service organized by the Presbyterian-New England Congregational Church. Breakfast in town with ORSL staff afterward (optional). Sign up for transportation and/or breakfast with Parker.
Transportation to services: Going to another local service but not sure how to get there? We can help!
Passover: April 19-27. Hillel is hosting 1st and 2nd night seders and planning other programming. Appropriate food will be available in the Dining Hall for those avoiding chametz. Contact Martina to get on the mailing list or to learn more: Martina Zobel. Plans currently in the works include:
Dessert and Delve: Join Jewish Student Life and Hillel for dessert and conversation about chametz and ridding yourself of your inner pharaoh. RSVP here.
Charoset making: Wednesday, April 17th, in the catering kitchen on the 2nd floor of the dining hall. RSVP here.
Seder: Friday, April 19th: First night seder on campus, catered by Dining Services and student-led, RSVP deadline 4/14/19. The Seder starts at 5:30 pm, Murray-Aikins Dining Hall, 2nd Floor.
Second night seder opportunities hosted in smaller gatherings, RSVP by 4/16/19
After Passover pasta party on April 28th. More details to come!
Holi: Join Hayat Friday, April 19th, starting at 4-7pm on Case Green. Color, fun, music, and more.
"Wait, wasn't Holi in March??" The traditional date of Holi is closer to the Spring Equinox but Hayat (and many others) prefer to celebrate Spring closer to when it actually FEELS like Spring, so this is Holi on an upstate New York schedule.
Sound Healing Concert with Laraaji and Arji : Wednesday, April 24th, 7pm, Falstaff's. Contact: Jennifer Schmid-Fareed, free for the Skidmore community, open to the public with tickets.
Ramadan: May 5—June 4th (expected): During Exams and Senior Week one or more iftars will be hosted by MSA and ORSL. Students with questions about accommodations for meals, prayer, exam times, or other concerns should contact Parker Diggory .
Want to get involved in Religious and Spiritual Life this semester? Check out the schedule of on-campus gatherings at the bottom of this page, contact us to get a ride to local services, and join us on SkidSync, Facebook, and/or Instagram to stay up to date on upcoming opportunities. Come by the 2nd floor of Case Center and visit our offices near the Intercultural Center. See our staff page for more contact information.
The Office of Religious and Spiritual Life (ORSL) provides opportunities for members of the Skidmore community to develop their religious and spiritual lives, which are an important part of the educational experience.
We encourage enriching dialogue, meaningful ritual and enduring friendships among people of all religious backgrounds.
We offer:
religious services
holiday observances
contemplative practices
speakers and lectures
educational programs
discussion groups
community-service opportunities
social-justice projects
club advising
individual spiritual counsel
Contacting a chaplain or spiritual advisor

During the academic year, the ORSL staff are available to meet with students regardless of religious, spiritual or secular background. Affiliated advisors and local religious leaders from specific traditions are also available on and off campus. We are happy to help students connect with leaders and communities from their preferred tradition.
Connect with the ORSL:
to discuss faith, spirituality and religion
to connect with faith communities on or off campus
for prayer or spiritual counsel
to plan events on campus of religious and/or spiritual interest
if you're navigating a time of grief or transition
to talk about identity and community
when worried about a friend or loved one
just to talk
To contact the ORSL, email Parker Diggory at kdiggory@skidmore.edu, stop by Case Center 201-203 (near the Intercultural Center and the Office of Student Diversity Programing) or see our staff page for more details.
Wilson Chapel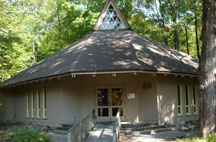 Wilson Chapel is a beautiful space for worship and wonder, retreat and reflection. The space does not belong to any one tradition or religion and it can be transformed easily to fit specific ritual needs. When not scheduled for campus events, it is available to the Skidmore community for personal reflection and prayer. Events at the chapel include yoga, meditation, religious prayers and services and events that explore many forms of spiritual and contemplative practice.

When not otherwise reserved, the chapel is normally open from around 6:30 a.m. to around 10:30 p.m. during the school year. Those interested in reserving Wilson Chapel for outside use, including weddings, should consult the External Facilities Rental information from the Skidmore College Scheduling Office.
Spring 2019
Events are open to students, staff, and faculty unless otherwise noted.
MONDAY

Christian Prayer
12:15–12:35 p.m., Case Center 203, with Parker Diggory - varied traditions. All are welcome, whether prayer is a regular part of your practice or not.
Office Hours
Martina Zobel, 3-5 pm, Case 202. Additional hours available. Email or stop by to chat or set an appointment.

Mindfulness & Meditation
4-4:20pm, ICC - Case 208 with Jennifer Schmid-Fareed. Take a break and take a breath. Open to all, regardless of experience or tradition.
Restorative Yoga with Mindful Movement Club
7:30–8:30 p.m.
Wilson Chapel - students only, all levels, mats and props provided

TUESDAY
Office Hours
Parker Diggory, 1–3 pm, Case 203. Additional hours available. Email or stop by to chat or set an appointment.

WEDNESDAY

Zen Meditation
6:25–8:00 pm, Wilson Chapel. All are welcome. Meditation cushions and other supplies provided. Contact Holley Hodgins for more information.

THURSDAY

Tea, Text & Torah
1-1:30 pm, Case 202, with Martina Zobel. Stop by for a casual discussion of topics and texts related to Jewish tradition. All are welcome, regardless of religious background.
Office Hours
Jennifer Schmid-Fareed, 2-4pm, Case 201. Additional hours available. Email or stop by to chat or set an appointment.
Mindfulness & Meditation
4:00-4:20 p.m., Intercultural Center, Case 208, with Jennifer Schmid-Fareed. Take a break and take a breath. Open to all, regardless of experience or tradition.
FRIDAY

Jummah Prayer
gatherings occur 12:30–3:30 pm
Wilson Chapel - prayer rugs available on the hallway shelves. Contact the Muslim Students Association on SkidSync for information about specific gathering times
Shabbat Services
5:15–6:15 pm
Wilson Chapel
Student-led egalitarian services with Skidmore Hillel. All are welcome.
Shabbat Dinner
6:30 p.m., second floor of the dining hall unless otherwise announced. Free for students regardless of mealplan.
RSVP: mzobel@skidmore.edu
Skidmore Christian Fellowship—Ignite!
7 pm, ICC - Case 208, large group gathering, contact Christian Fellowship on SkidSync for small group and Bible Study gatherings. All are welcome.

SATURDAY

Havdalah services on select dates in the semester.
Contact mzobel@skidmore.edu
Yoga
5–6:15 pm, Wilson Chapel - with Jennifer Schmid-Fareed - all levels, mats provided

SUNDAY
Quaker Gatherings
3–4 pm, Wilson Chapel
every other Sunday beginning January 27th (*note: March 24th location tbd), with members of local meetings. Gatherings begin at 3 with fellowship, followed by unprogrammed worship. All are welcome.
Yoga
5–6:15 pm, Wilson Chapel, with Jennifer Schmid-Fareed - all levels, mats provided
...and more! Watch for postings about additional gatherings: holidays, club events, and more. Don't see something for your tradition or interest? Contact the ORSL to find out about additional options or starting something new.
Schedule subject to change. See SkidSync or contact us for information or to find out about additional opportunities and local services.