Announcements and Updates
Room Changes for the 2019 - 2020 Academic Year
For students in the Classes of 2020, 2021, and 2022 Residence Hall Room Selection has just concluded. For those interested in a room change for next year, please apply here.
Study Days - Quiet Hours
24 hour quiet hours begin at 9:00 pm on Tuesday, April 30th and continue through the end of the semester. Study Days run from May 2nd - 5th and Finals are May 6th - 9th. Good Luck!
Move-In Volunteers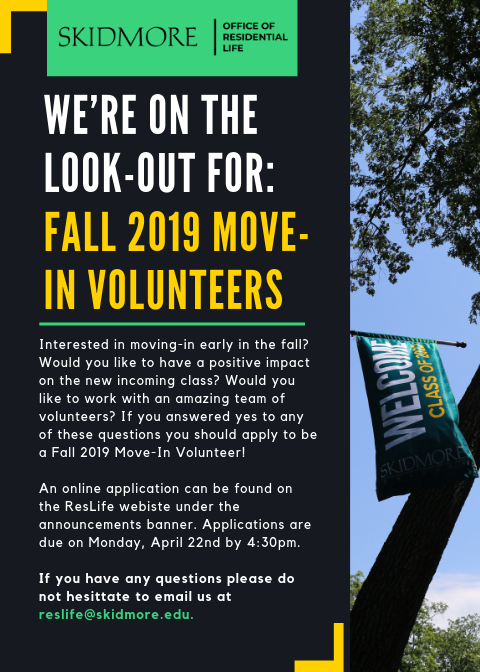 Class of 2023 - Admitted Students
Congratulations to the newly admitted students in the Class of 2023, and welcome to Skidmore College! Many students have been curious about their housing for the upcoming year. Students in the Class of 2023 will receive information about housing in early June and will have the opportunity to complete a Housing Questionnaire!
View Important Dates
Read more about our Residence Halls
Helpful Links
Partner Offices