Residential Life
Make this place your own
The Office of Residential Life is here to help you navigate your college experience. By choosing to live on campus and attend a residential college, you are joining a tight-knit community.
The Office of Residential Life guides students as they navigate the challenges and opportunities presented by community living experiences. Our office promotes student success by fostering communities that value equity, holistic development, inclusivity, and wellbeing.
The Office of Residential Life provides students with housing, assists in students' transition to college life, handles student conduct, and promotes and provides residential programming and education. We are also always here to help and are more than happy to assist you in finding any office or resource on campus. Mission and Core Values
---
Current Students
news and events
We have welcomed students back to campus for the Spring 2021 semester. Students should refer to their email for the most recent instructions regarding operations.
Keep an eye on your email and our Instagram for news on upcoming events. Follow us on Instagram @skidmorereslife!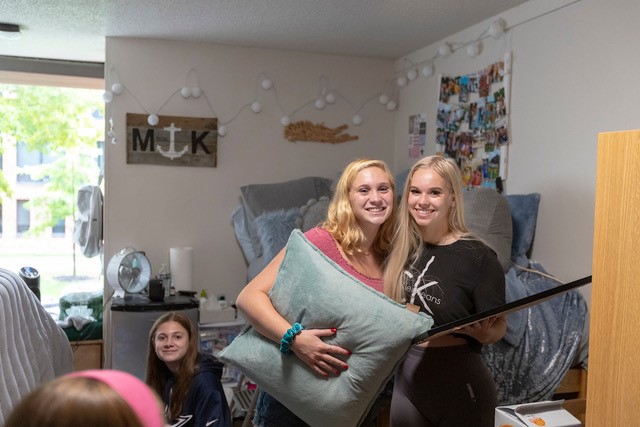 Prospective Students
Explore our Campus
Choosing a College is a big decision and it's important to consider many aspects. Take a minute to explore our Residence Halls and Apartments to see what Residential Life at Skidmore College has to offer.
To get a sense of the programming we offer, check out our Residential Education page or Instagram!
Office of Residential Life Instagram
Parents
How can we help?
Sending a student to College can be challenging. We view and treat our students as maturing adults, but understand that sometimes parents want to seek further information so they can assist in their students' transition. We welcome parent questions and always attempt to provide information about our policies, processes, and facilities.
INFORMATION FOR INCOMING STUDENTS