Arthur Zankel Music Center
Arthur Zankel Music Center
the hub of music & Performing Arts activity
The Arthur Zankel Music Center at Skidmore College opened in 2010 as a hub of musical activity for the Skidmore College campus and surrounding communities. With more than 54,000 square feet of teaching, practice, performance and administrative space this non-profit venue welcomes almost 25,000 guests each year. The 600-seat, acoustically tuned Helen Filene Ladd Concert Hall, within Zankel, has drawn sold out crowds and featured performances by many internationally-renowned artists including Emanuel Ax, Jon Batiste, Dave Brubeck, Ani Difranco, Havana Lyceum Orchestra, Indigo Girls, Ladysmith Black Mambazo, Paul Simon, Gloria Steinem, Manhattan Transfer, Taiko Project, Branford Marsalis, and the Ying Quartet, as well as hosted the NPR radio programs Selected Shorts and The Moth.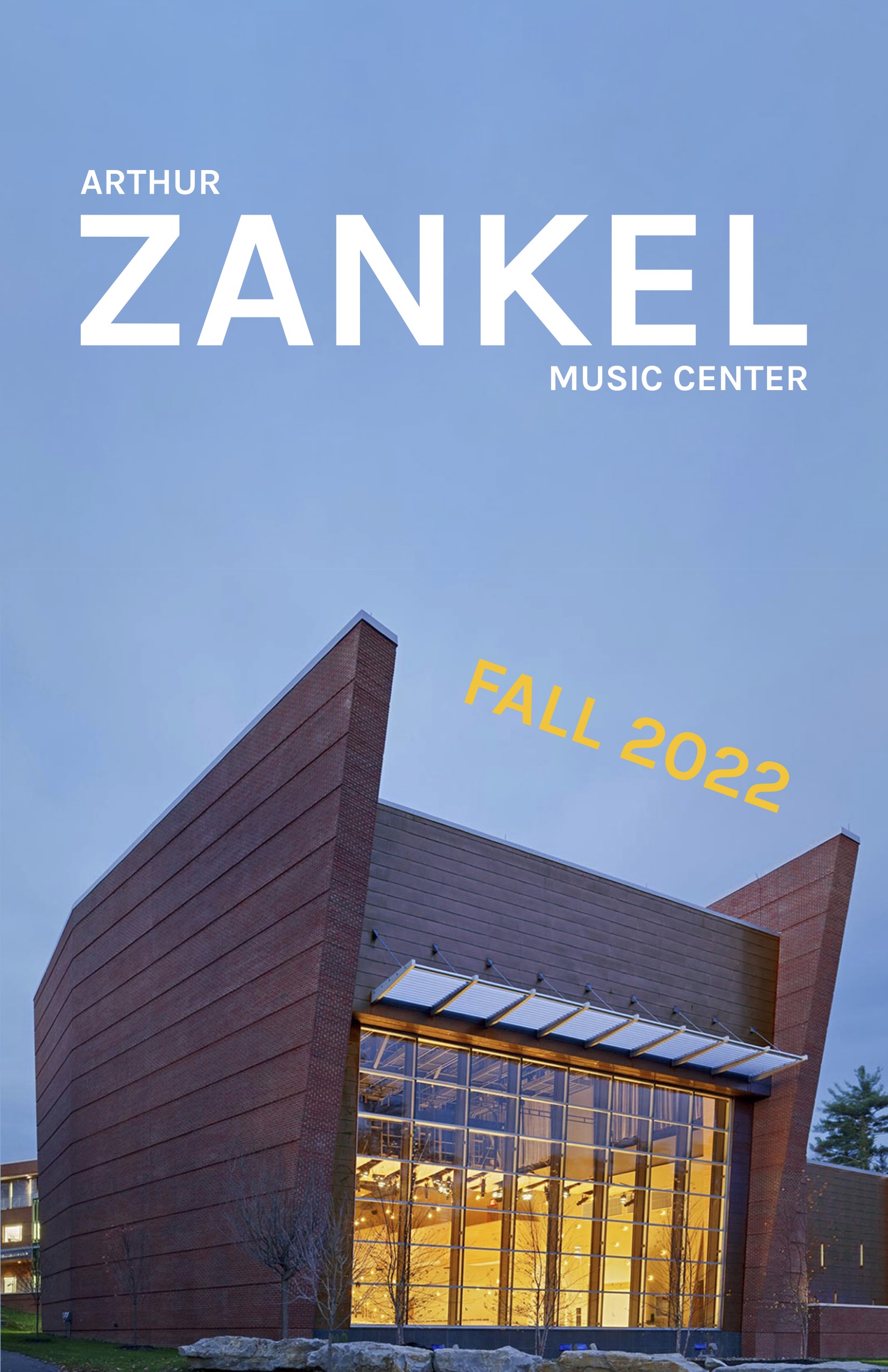 Zankel Events
---
Zankel Music Center: Skidmore Chorus and Vocal Chamber Ensemble, led by Skidmore Choral Director Floydd Ricketts, present an evening of seasonal choral classics. MarcAntoine Charpentier's "Messe de…

Zankel Music Center: Coached by Bob Halek, Wayne Hawkins, Adam Hutcheson, and George Muscatello, and including "Swinging at the Haven" by Ellis Marsalis and "Juju" by Wayne Shorter.This is a live,…
Alfred Z. Solomon Community Fund for Children, Youth, & the Arts
Skidmore College received a generous grant from the Alfred Z. Solomon Charitable Trust in 2011. This endowed fund allows the Department of Music to reach into the community to make the arts accessible to the next generation of audiences by offering events for free for students and children of all ages.
The Zankel Music Center has a robust student employment program that allows students to work in all aspects of event production. Students working for Zankel operations will be trained in House Management, Box Office, Live streaming video production, technical sound and light operation, stage management, marketing, and social media. With almost 150 events per year, students gain real world experience working in a professional arts venue that teaches skills that can be applied to future career choices.
Open positions are made available in the Fall semester by applying thru the Student Employment website.
Music Department
The Department of Music meets the needs of three populations: students majoring in music, students with a musical interest who may be enrolled to meet all-College requirements or for personal interest, and the community at large. By taking courses, participating in performance opportunities, or attending events, members of these groups will enhance their understanding of and appreciation for music as an art form.