Skidmore Spotlight: Cassie Deason
January 24, 2019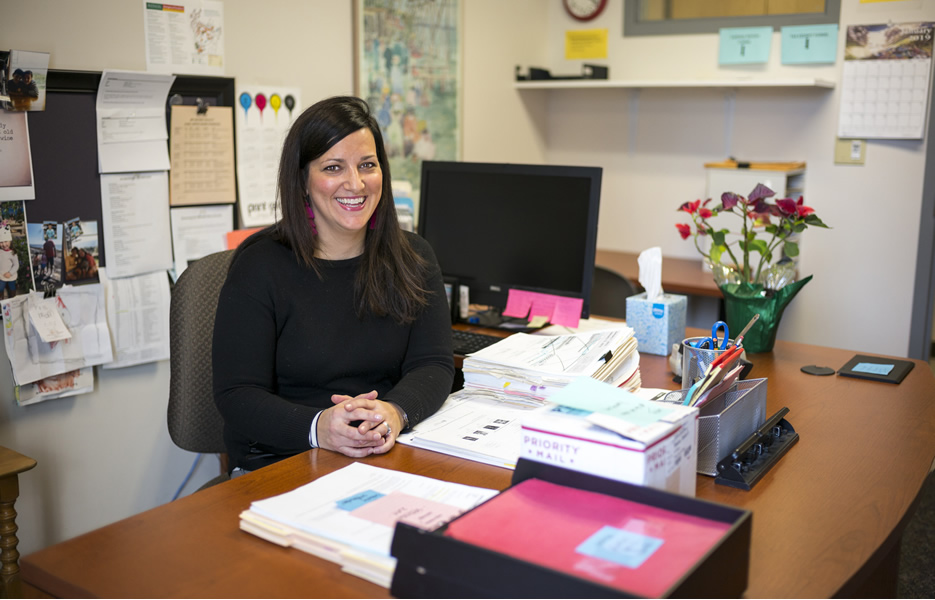 Cassie Deason serves as the academic administrative assistant for the Department of Art History, the Arts Administration Program, and the Media and Film Studies Program.
Deason first joined Skidmore in August 2010 as associate director of admissions operations in the Office of Admissions. She started her current role in spring 2015. Deason said she appreciates the many opportunities that are available at Skidmore, including sporting events, wellness programs and even summer camps for children.
"Overall, I think Skidmore offers a great work-life balance, which is important," she said.
Deason also appreciates Skidmore's engagement with the broader community.
"I am a big fan of Skidmore Cares! I personally find it rewarding to be a part of this effort, this tradition — one where we are giving back to the larger community and those in need," she said. "I think this sets the tone, too, for the holiday season — to remind us about giving and gratefulness."
When she is not at Skidmore, Deason enjoys spending time with family, running, reading and cooking.