Skidmore Spotlight: Anne Petruzzelli
August 14, 2019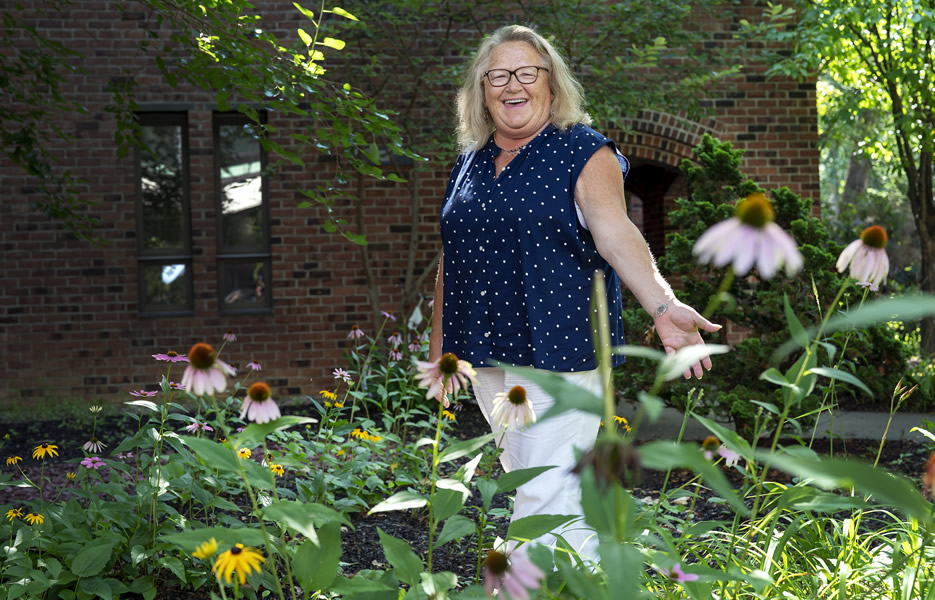 Anne Petruzzelli works as the senior purchasing coordinator in Skidmore's Purchasing Office. In her role, she processes purchases, manages insurance paperwork for vendors, reviews contracts, does training for policy purchases and travel, and completes various other duties to support the purchasing director.
She joined Skidmore in 1997 as a temporary data entry clerk in Admissions before becoming a full-time, regular employee. She worked her way up to information management coordinator, a role she held until 2008, when she transitioned into her current position in the Purchasing Office.
Petruzzelli enjoys the sense of community and family at the College. "I spend more time with some of my colleagues than I do my own family," she said. "The networking events, the holiday party, the various picnics and get-togethers through the year are traditions that I appreciate, as it allows us to gather in a 'non-working' environment with colleagues across the campus."
When not on campus, Petruzzelli likes spending time with her family, whether that involves a fun trip or just spending time in the backyard. She also enjoys reading, crocheting and watching reality TV shows and movies.