Skidmore Spotlight: Charlie Bettigole
August 28, 2019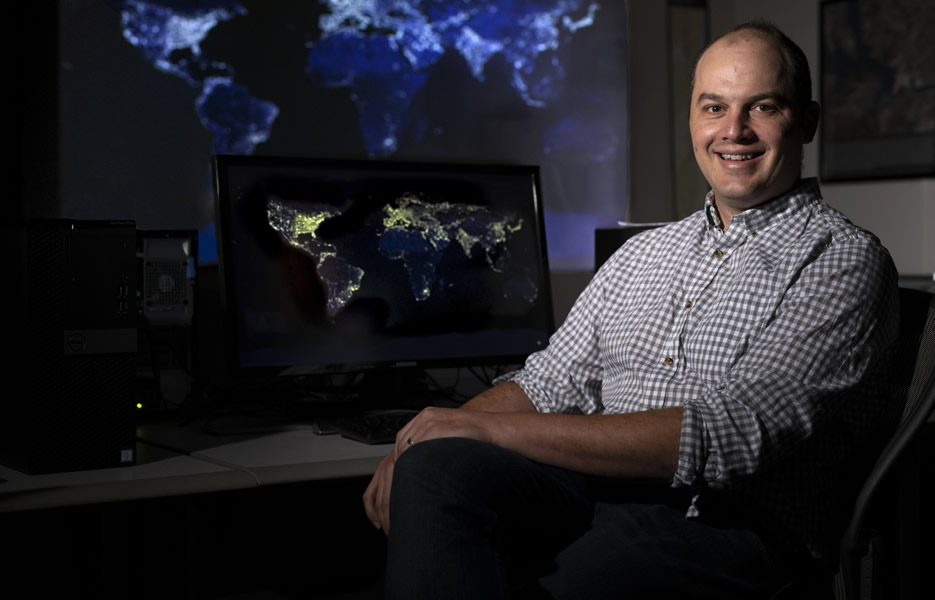 Charlie Bettigole works as the director of the Skidmore GIS Center for Interdisciplinary Research. In his role, he teaches Introduction to GIS and Spatial Analysis and Modeling, in addition to overseeing the development of the GIS Center.
"The GIS center serves as a hub for geospatial learning, research and outreach, training students in the latest theory and practice, collaborating on mapping projects with Skidmore faculty, and helping students to engage with the needs of community partners around Saratoga and upstate New York," he said.
Bettigole joined Skidmore as a new employee this year. He was most excited about the sense of community and inclusion at Skidmore, along with the beauty of Saratoga and the southern Adirondacks.
Before coming to Skidmore, he contributed to a study with scientists around the world that tallied all the planet's trees. The resulting paper made the cover of the journal Nature, and the number — roughly 3 trillion — is widely cited. It's even one of the fun facts found under Snapple bottle caps.
When not at work, he loves to backcountry ski, mountain bike, rock-climb and fly-fish, using his knowledge of maps to find new and exciting locations.