Skidmore Spotlight: Coleen DaBiere
September 11, 2019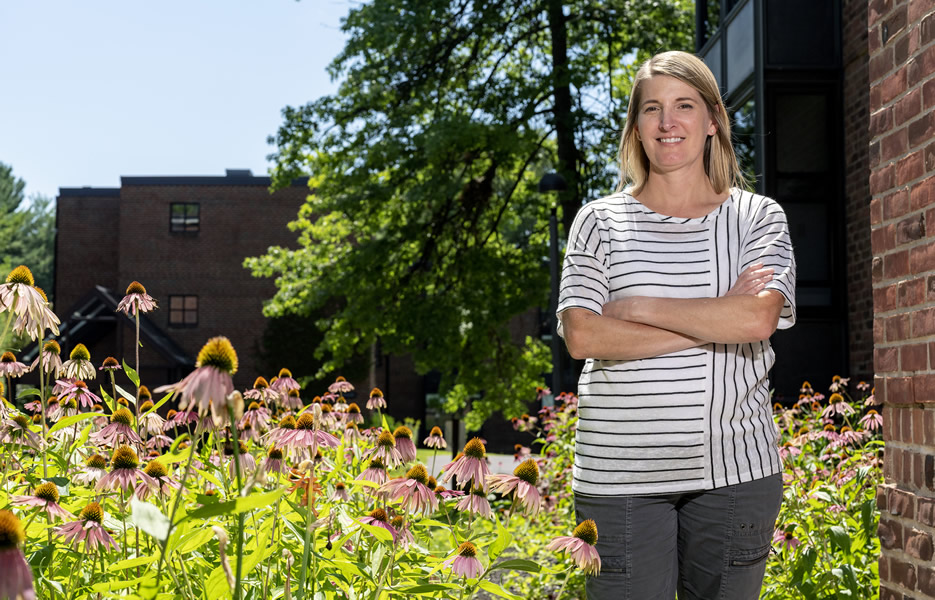 Coleen DaBiere is an administrative assistant in the Financial Aid Office. She assists students and parents with financial aid and student employment questions and verifies that the necessary paperwork has been received to process financial aid offers.
DaBiere joined Skidmore in November 2018 to pursue a career in higher education. "I work with the best team in Financial Aid," she said. "They have welcomed me and taught me so much."
She enjoys walking the grounds during her lunch break and eating lunch on campus. "I feel so fortunate to work on such a beautiful campus," DaBiere said. "And the food at the Dining Hall can't be beat!"
When not on campus, she enjoys spending time with her family, watching her kids play sports, reading and walking the family dog.