Skidmore Spotlight: Chris Cruz
February 5, 2020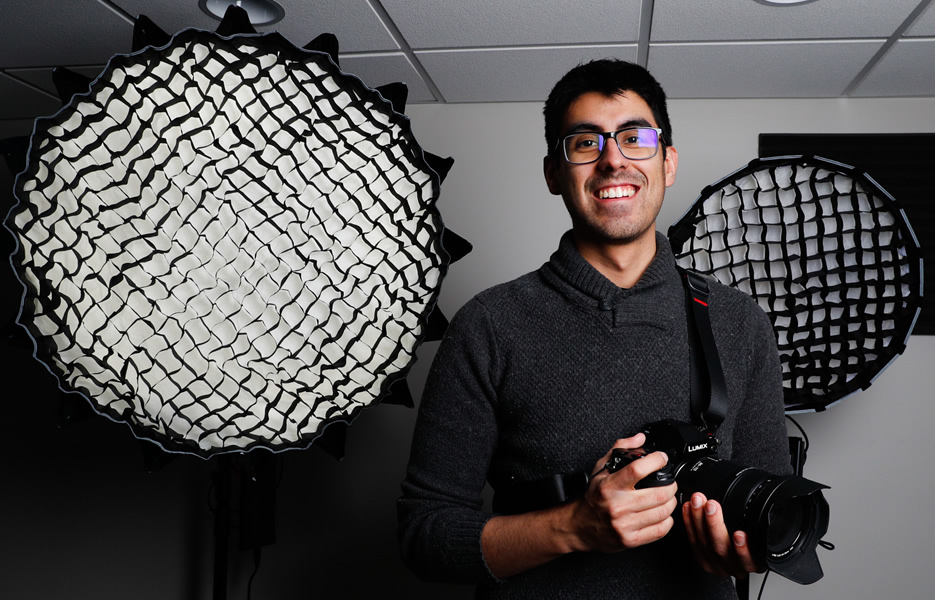 Chris Cruz works as the staff videographer in the Office of Communications and Marketing. He helps capture Skidmore's story by shooting and editing vibrant videos for Skidmore that appear on the College website, on social media, at special events and elsewhere.

"I have the privilege of covering many of the events across campus as well as getting to know this community of students, faculty and staff," said Cruz, who joined Skidmore in March 2019 after working as a freelance videographer in Boston for institutions such as MIT, Harvard and Berklee College of Music. He said he was drawn to Skidmore's diversity of programs and passionate community of students.

"As a visual storyteller, Skidmore makes for an exciting place to work," said Cruz. "There's always something going on, and each day is an opportunity to learn something new."

He has been particularly impressed by initiatives such as Skidmore Cares that demonstrate the College's commitment to going above and beyond.

"The Skidmore community is really committed to being a force of positive change, and seeing that ethos in action through campus events and clubs is really moving and meaningful to me," said Cruz.

When not on campus, he enjoys making music, playing board games and taking advantage of all the great hiking in the area.

Here's just one example of his work.