Skidmore Spotlight: Val Schultz
March 4, 2020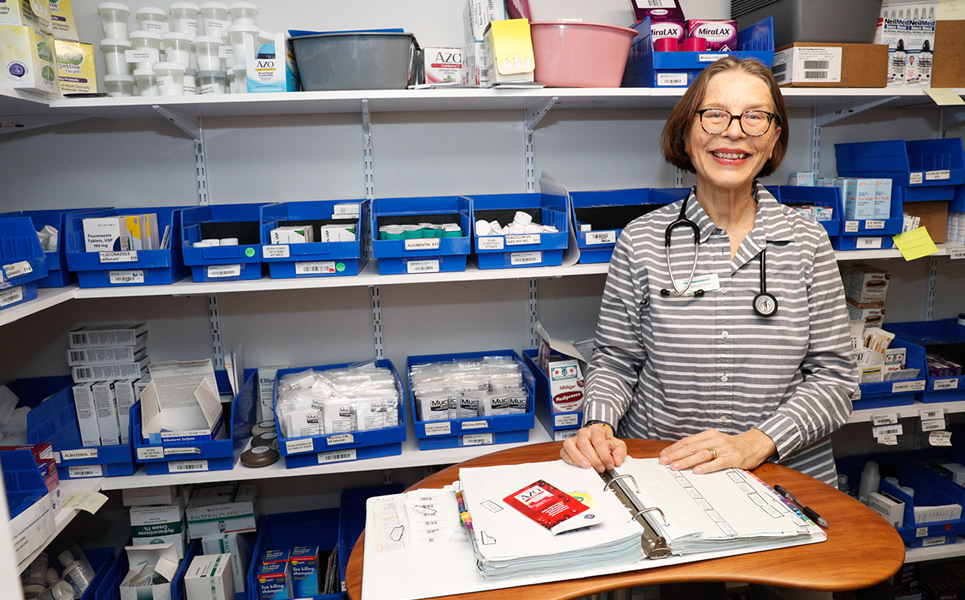 Val Schultz works as a health practitioner in Health Services, where she helps students navigate their health care, self-care and well-being.

Schultz learned of an opportunity to join Skidmore in 2005 shortly after finishing up a post-master's program. She knew she would enjoy the College environment based on previous work in Ithaca and at Cornell Health (formerly Gannett Health).

"I have been honored to be part of our amazing Skidmore Health Services team — positive, skilled, caring and good-humored," she said.

Schultz also likes to take part in the International Friendship Family Program and attend athletic and Tang events and concerts on campus. She especially enjoys working with the students.

"The energy of this age group, the willingness to learn, the curiosity and the creativity has been rewarding," she said.

When not on campus, she spends as much time as possible with her grandsons. She also enjoys swimming at the YMCA and walking in Saratoga Spa State Park.