Skidmore Spotlight: Megan Bove
March 18, 2020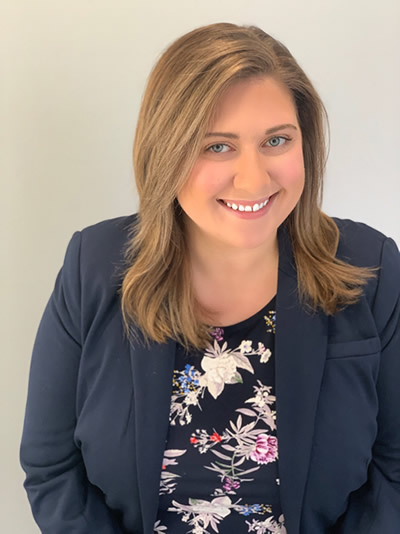 Megan Bove works as the scheduling and event coordinator for Skidmore's Conferences and Events department. She is responsible for Skidmore's Event Management System, the College's online events calendar, Surrey Inn guest room reservations, and coordinating external rentals and use of Skidmore event space.

Bove joined the College a little over two years ago. Having grown up in the area, she was familiar with Skidmore's great reputation in the community and was eager to be a part of it. "I was also drawn to the work/life balance Skidmore offers its employees," she said.

Bove enjoys the sense of community at Skidmore and getting to know many people through her interactions with all departments across campus. "I like attending Skidmore Cares, the networking lunches, and I am also a fan of Beatlemore," she said. "We have super talented students here." When the weather is nice, she likes to walk the North Woods trails during her lunch break.

When not on campus, she enjoys trying new restaurants in town, hanging out with her dog, Panda, shopping, taking spin classes and doing seasonal arts and crafts projects.