Faculty-Staff Achievements
September 23, 2020
Jason Breves, associate professor of biology, and collaborators at the University of Hawaii, Shimane University, and North Carolina State University co-authored an article, "Transcriptional regulation of prolactin in a euryhaline teleost: characterization of gene promoters through in silico and transcriptomic analyses," in the Journal of Neuroendocrinology.

Stephen Ives, associate professor of health and human physiological sciences, published "Pre-Sleep Low Glycemic Index Modified Starch Does Not Improve Next-Morning Fuel Selection or Running Performance in Male and Female Endurance Athletes" in the journal Nutrients in collaboration with Skidmore students and alumni Monique Dudar '20, Emilie Bode '19 Karly Fishkin '19, Rochelle Brown '19, Madeleine Carre '20, Noa Mills '21 and Mike Ormsbee '02 of Florida State University.
An email from the American Political Science Association encouraging its members to support civic participation on National Voter Registration Day highlighted a 2018 academic article by Christopher Mann, assistant professor of political science, Chloe Singer '18 and other researchers. The article "Pedagogical Value of Polling-Place Observation by Students" appeared in the journal PS: Political Science & Politics.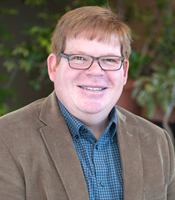 A.J. Schneller and Kurt Smemo, both assistant professors of environmental studies and sciences, published "Crude Oil Transportation by Rail in Saratoga County, New York: Public Perceptions of Technological Risk, State Responses, and Policy" in Risk, Hazards & Crisis in Public Policy with Emily Mangan 16', Christine Munisteri 16', Caroline Hobbs 16' and Colton MacKay 16'.
We welcome submissions from faculty and staff related to professional accomplishments and scholarly endeavors. Please send submissions to the Office of Communications and Marketing.