Skidmore Spotlight: Michelle Lapo
February 3, 2021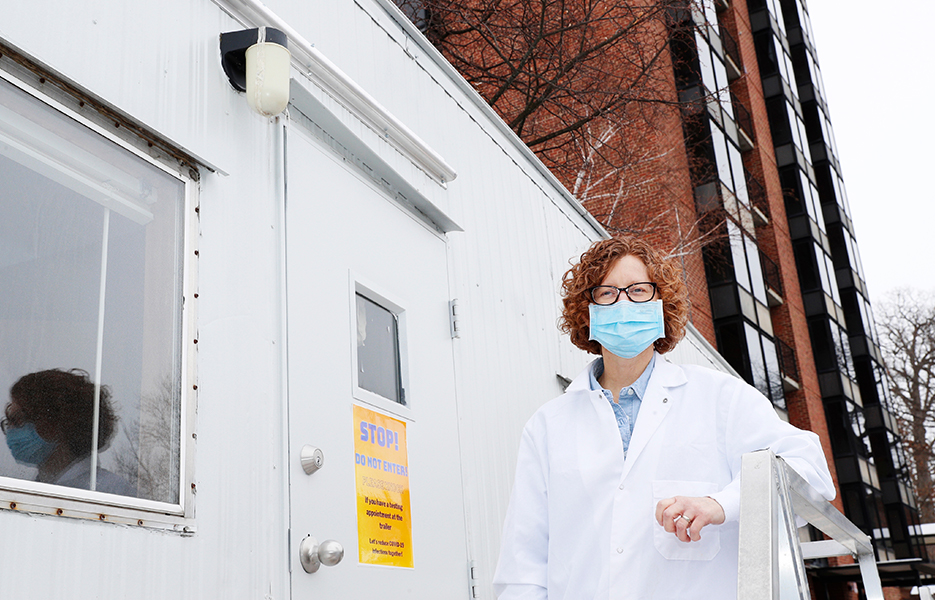 Michelle Lapo, who joined Skidmore as an employee 15 years ago, is an associate director and registered nurse in Health Services, where she provides care to students, maintains the office's lab, responds to emails and phone calls from students, and conducts safety training.
Since the onset of the COVID-19 pandemic last year, Lapo has pivoted to support Health Services' central role in preventing the spread of COVID-19 on campus. She helps to manage the CoVerified app used by students and helps to manage the location where students and employees are tested regularly for the virus. She is in regular contact with Saratoga County Public Health Services and works closely with offices across campus to strategize and coordinate student care.
"Michelle has stepped up in a huge way — organizing all of our data management, coming in on weekends, volunteering at the county vaccination clinics and liaising with other departments," said Director of Health Services Patty Bosen. "She is such a problem solver and thinker. I don't know how we would have gotten through all the challenges we have faced without her."
Despite the pressures of her role, Lapo continues to enjoy her work at Skidmore.
"I greatly value my co-workers and office. We have a great team, and I am fortunate to call them all friends," she said.
When she is not at campus, Lapo enjoys reading, making soap, gardening, hiking, cross-country skiing and other outdoor activities.
---
Would you like to nominate an employee who is contributing to the College's efforts against COVID-19 for recognition? Email us at swb@skidmore.edu.