Faculty-Staff Achievements
March 31, 2021

Nurcan Atalan-Helicke, associate professor and director the Environmental Studies and Sciences Program, has been awarded a $38,268 grant from the Henry David Thoreau Foundation. The funding will support a new Food Systems Initiative of the Environmental Studies and Sciences Program. The program will provide students direct experience working at the intersection of environment and food systems and strengthen the College's collaborations among faculty and staff interested in food systems and with community organizations addressing local food issues. The award is Skidmore's first grant from the foundation.
Scott Berliner, golf assistant coach, won his 10th consecutive Northeastern New York PGA Player of the Year Award.
Rachel Cantave, assistant professor of international affairs, published "Looking for Life and Asylum" in the NACLA Report on the Americas (March 2021). The article was co-authored by Haitian immigration activists Martine Jean and Guerline M. Jozef.
Anders Mattson, golf assistant coach, received the Professional Development Award from the Northeastern New York Section of the PGA of America. Mattson has previously been recognized with multiple Teacher of the Year and Player Development awards.

Marla Melito, student academic development coordinator in the Office of Academic Policy and First-Year Experience, published the essay "The Church" in Gargoyle Magazine (No. 72.)

Tom Oppedisano, golf head coach, received the Bill Strausbough Award for professional mentoring, club and community relations from the Northeastern New York Section of the PGA of America. Oppedisano is a four-time winner of the Professional Development award.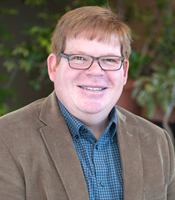 Kurt A. Smemo, assistant professor of environmental studies and sciences, published a scientific paper with Charles Lovejoy '16. The article "Strigolactone significantly increases lead uptake by dwarf sunflower (Helianthus annuus)" appears in Bioremediation Journal.
David Vella, professor of mathematics and statistics, has published a textbook, titled "Invitation to Linear Programming and Game Theory" with Cambridge University Press.
---
We welcome submissions from faculty and staff related to professional accomplishments and scholarly endeavors. Please send submissions to the Office of Communications and Marketing.