Skidmore Spotlight: Malgarita Hernandez
April 14, 2021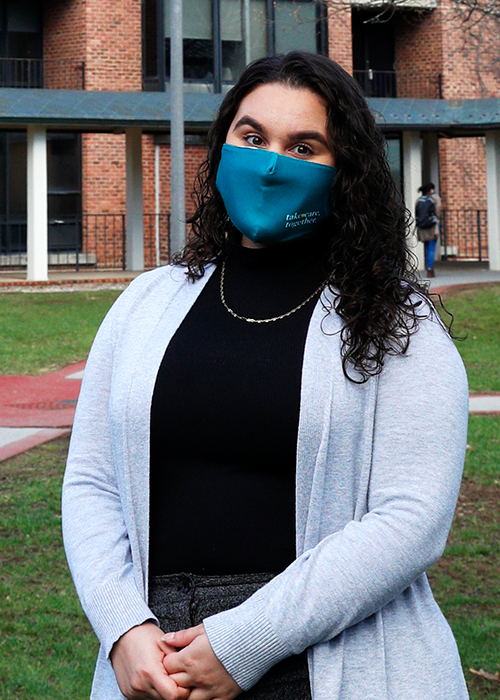 Malgarita Hernandez, an area coordinator in the Office of Residential Life, is responsible for overseeing the day-to-day operations of residence halls and supervises resident assistants in Jonsson Tower, Wiecking Hall and the west end of the Northwoods Apartments.
Hernandez, who joined Skidmore in November 2020, said she appreciates the dedication that members of the faculty and staff have shown toward students throughout this pandemic.
"Our department, in particular, has worked to make room changes, deliver mail and packages to students, assist Health Services with the distribution of quarantine care packages and relocate students for quarantine and isolation," she said. "This was all done to keep the other students safe while living in campus housing. I really appreciate all the work and effort that my department and many other departments have demonstrated."
Hernandez said her job continues to change on almost a daily basis. "Our office works tirelessly to assist students in any way that we can."
In her free time, Hernandez enjoys watching movies, cooking and reading. "My cat, Calliope, and I are happy to be at Skidmore and a part of the Residential Life team."
---
Would you like to nominate an employee for recognition? Email us at swb@skidmore.edu.