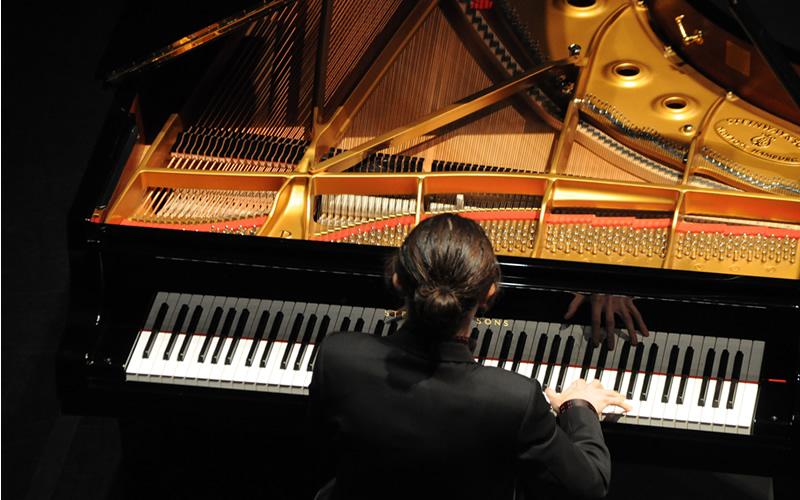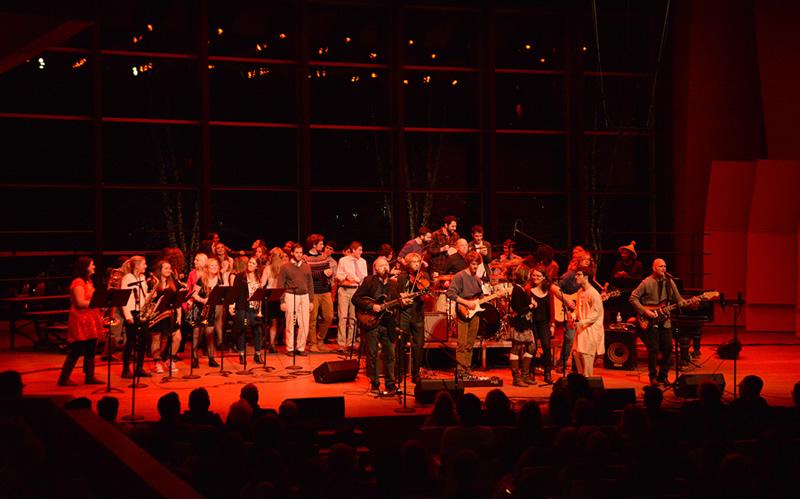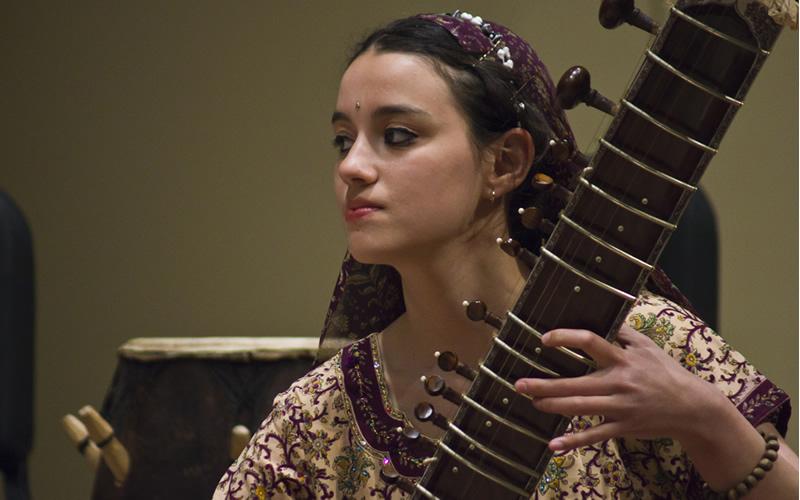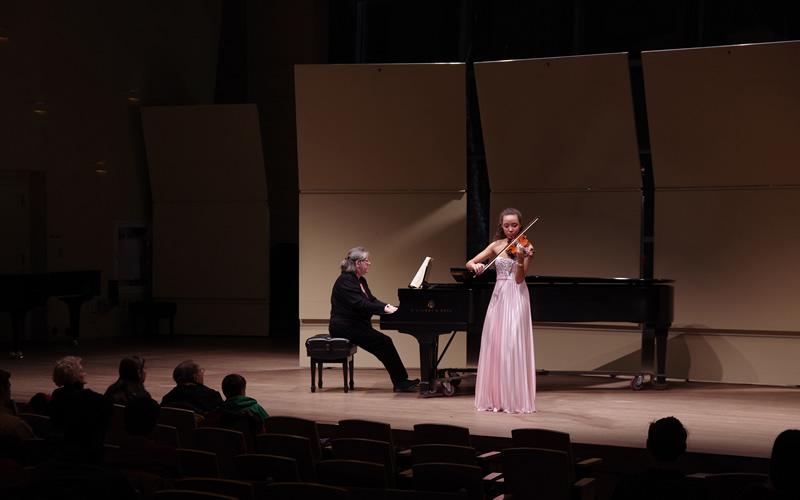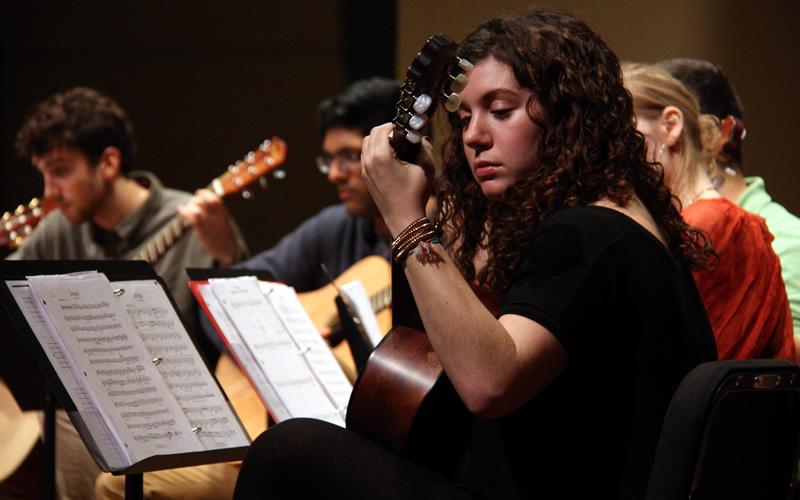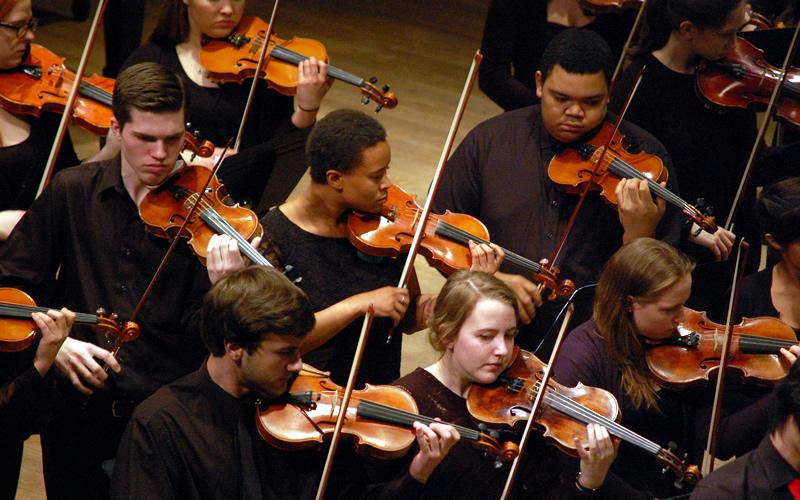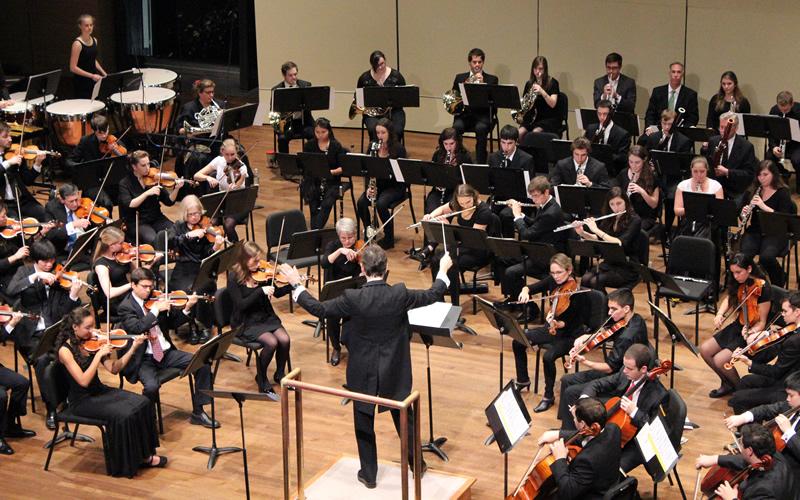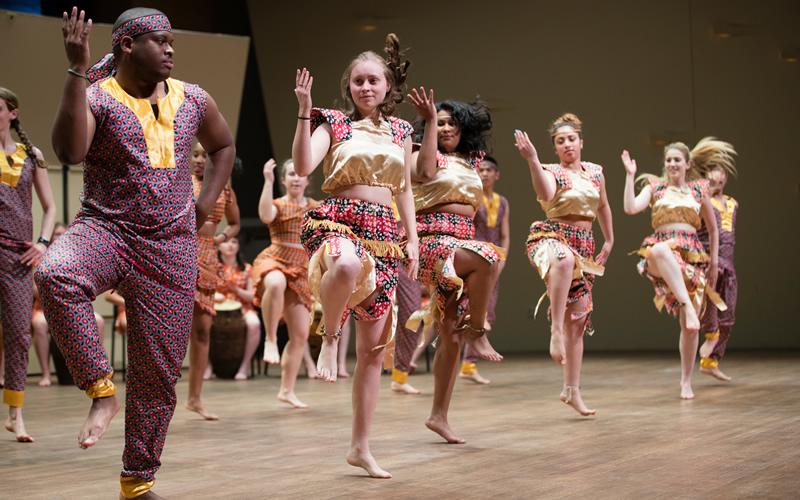 Music
The Department of Music meets the needs of three populations: students majoring in music, students with a musical interest who may be enrolled to meet all-College requirements or for personal interest, and the community at large. By taking courses, participating in performance opportunities, or attending events, members of these groups will enhance their understanding of and appreciation for music as an art form.
Students majoring in music develop an integrated understanding of music as creative work, as historical and cultural expression, and as performance. Music students build on their abilities (a) to understand the art, structures, and historical and cultural functions of music and (b) to perform music as soloists and members of ensembles. Students also have the opportunity to grow as composers, arrangers, and studio engineers. During their studies, they demonstrate their abilities through written essays and oral presentations, notated musical scores, recorded and synthesized musical creations, and live performance.
Recitals, lectures, master classes, residencies, and other public events offer the College and the community at large the enrichment of the live musical experience and access to an ongoing discourse on the art of music.
Music Events
---
Zankel Music Center: Recognized for its virtuosity, exuberant performance style, and often daring repertory choices, over the past twentysix years the Pacifica Quartet has achieved international…
---
Music Theory students compose steelband melodies:
Students in Jeremy Day-O'Connell's MU241 ("Materials and Structures of Music I") composed calypso-style melodies, which were premiered in a steelband performance in the Grossman Recording Studio.