Rose Bouboushian is off to Venezuela for an internship with Fundación Aldeas de Paz
May 24, 2012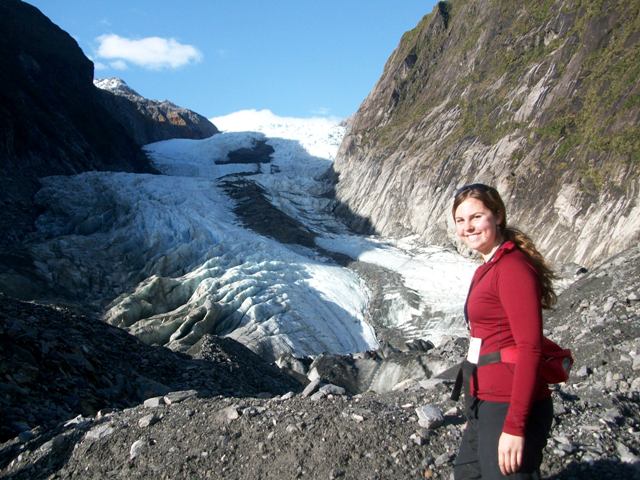 Rose Bouboushian, class of 2012, is on her way to Venezuela this summer to intern with Fundación Aldeas de Paz. She was also a recipient of the Skidmore Summer Internship award.
The Project:
"I'll be interning this summer for Fundación Aldeas de Paz (ADP) or Peace Villages foundation, a nonprofit, grassroots NGO that aims to 'create a platform of cultural exchange between disadvantaged youth, their community and worldwide volunteers' in Venezuela. Peace Villages is based in the town of Santa Elena de Uairén, Venezuela (near the Brazilian border), in La Gran Sabana, a culturally diverse plateau speckled with flat-topped mountains (tepuy) and waterfalls. There, I will be living in a co-op with other international volunteers and specifically helping with the Youth Care, Community & Nature program in May-June (teaching English and arts to underprivileged youth, undertaking conservation projects, etc.). And in July-August, I will be living in an even more remote, 200-person village, Chirikayen, volunteering with the Pemón Indigenous Exchange program (living with and working daily alongside the indigenous)."
How the internship came to be:
"During winter break, I was trying to decide what I wanted to do after graduating. I considered moving back to my home state of Texas to be closer to my parents, but after talking with my brother, I realized that since I don't have anything tying me down right now, I ought to do what I 've been wanting to do for years - travel the world. I loved studying abroad in New Zealand when I was a junior, but after spending time in this English-speaking, 1st-world country, I got the urge to go somewhere with a less familiar culture than that of the U.S. where I could help impoverished peoples. However, since I don't have the necessary funds to travel the world, I knew I would have to either procure a paid job or internship abroad or find some funding to help with travel costs, etc. I soon discovered that as a senior, I was fortunately still eligible for Skidmore summer internship awards, and I felt certain that Skidmore would want to help me achieve my goals of not only going abroad again, but helping others through a community service internship".
Education in Action:
ADP's setting in La Gran Sabana will enable me to apply my Spanish language skills, my interest in Latin American cultures, and my thirst to preserve natural beauty to more effectively impact local communities. Plus, ADP is a nonprofit franchise horizontally managed and funded solely by volunteers, so it makes clear exactly how my time and fees will be utilized. I was so happy to find ADP and be accepted as an intern for the summer, and absolutely thrilled to receive a Skidmore Parents Council award!