Alternative Spring Break
April 10, 2014
Skidmore students did some amazing things during spring break this year.
Alternative Spring Break is a weeklong service opportunity in which participants travel to help meet needs in various communities. Skidmore's Alternative Spring Break program is offered through the Office of Community Service.
Michelle Hubbs, director of the Office of Community Service, explained the value of these experiences. "Alternative Spring Breaks help students become informed, responsible citizens. They provide experiences that encourage students to examine their values, develop practical competencies, and apply their learning to find solutions for social and civic problems," she said.
This spring, nearly 30 students traveled to Peru, Guatemala, New York City, Macon, Georgia, and Troy, New York, to address social issues. Read their stories below.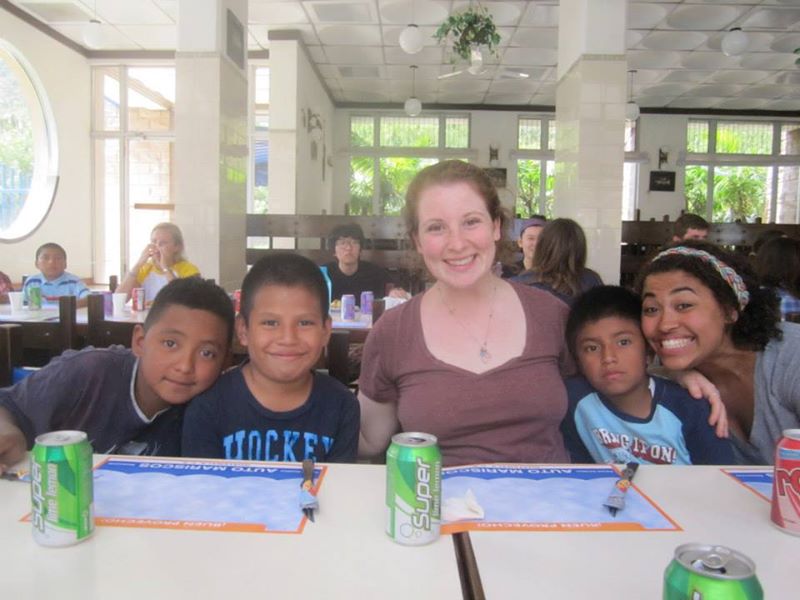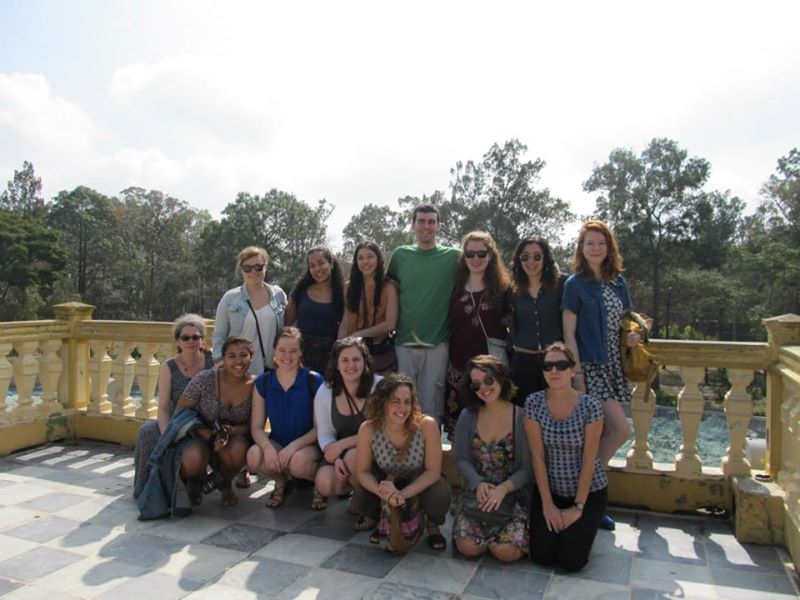 Pictures by Darren Drabek, Lizzie Dean '14, Tessa Kalinosky '16, and Jane Dowd '14.
New York City Urban Project (NYCUP)
Who: Heather Zhang '15 and 194 college students from across America.
Where: New York City
In their own words: "We worked with community members of all levels to shed light on and work against social justice issues that contribute to larger systemic problems. Students of all backgrounds are challenged to contemplate how justice and God work in one context personally, relationally, systemically throughout the week, through service and workshops. While helping promote the LoGOFF (Local Green Organic Fair and Free) initiative, students are shown and help to show how consumers can make practical steps towards stopping the injustices involved in the production of our everyday goods. Social injustice is and can be combatted on a day-to-day basis and that's a message NYCUP seeks to send back with each student to live out and spread." — Heather Zhang '15
2 Habitat for Humanity builds

Who: Migle Vilunaite '17, Lithuania; Mario Hyman '16, Jamaica; Effrosyni "Frini" Chantzi '17, Greece; Kengthsagn Louis '17, Haiti; Doolun Anyam '16, Nigeria; and Darren Drabek and Subhan Ali, international student advisors
Where: Fox Hollow town houses in Troy, NY
In their own words: "We stapled plastic covering over insulated walls; cut and installed sheet rock on the ceilings and walls of the home. We also learned cutting, measuring, and drilling skills. We were assisted by two Habitat for Humanity site managers and by a future homeowner who is required to log 365 hours of service to the construction of the home to qualify for the 0 percent interest loan when purchasing the $120,000 three-bedroom home." — Darren Drabek, Student Academic Services
Who: Tessa Kalinosky '16, Victor Jaskula '17, Arlene Hernandez '17, Elsa Chen '15

Where: Macon, Georgia

In their own words: "The trip was great. In addition to meeting incredible people from Macon Area Habitat for Humanity, we also got to spend the week with a group of 14 students from Carnegie Mellon University and eight Care-a-Vanners. We spent a good portion of the week rehabbing a house. While on the trip we discussed the fact that some of the tasks seemed unimportant but overall they meant that this house would be a better place to live and made a huge difference in the big picture. We also volunteered at the ReStore, cleaning and organizing the inventory and space. We're all excited to do more for Habitat for Humanity in the future." — Tessa Kalinosky '16

Safe Passage
Who: Building on the work of alumna Megan McAdams '08, Jane Dowd '14 was a prime motivator of this project, which included the assistance of three faculty: Maria Lander, Latin American Studies, Jordana Dym, history, and Viviana Rangil, Spanish, and 12 students.
Where: Guatemala
In their own words: "The experience in Guatemala was incredible for academic, social, and personal reasons. In order to understand Safe Passage, an organization that works with the families who work within the Guatemala City Municipal Dump, it is necessary to learn about recent Guatemalan history. This trip informed students of the recent Guatemalan Civil War, ethnic tensions within the country, and also important issues surrounding the effects of globalization and foreign intervention in Latin America. Our group was formed from a diverse array of class years, majors, and interests, and we were so lucky to be able to contribute to each other's experience in uniquely important ways. I think it is safe to say that it is a trip that no one will forget. Now that the connection has been made between Skidmore and Safe Passage, I feel confident that the passion of the students involved in this trip will carry it successfully into the future." — Jane Dowd '14
The Guatemala experience was distinctive because it also required students to meet regularly once a week on campus prior to spring break, to prepare for their journey. Said Hubbs, "The Office of Community Service has coordinated alternative spring breaks for many years. However, this is the first year the office has partnered with an academic department to create a truly comprehensive experience. This co-curricular experience, combined with strong curricular preparation, helped to strengthen the overall impact of the trip for the students and reminded them of the importance of being responsible visitors in a foreign country."
Med Life
Who: Wendy Collins '17, Kim Korioth '15, and Alison Love '17
Where: Lima, Peru
In their own words: "We volunteered alongside other college students for a group called Med Life in Lima, Peru, traveling to indigenous villages around Lima to set up mobile medical clinics to help doctors treat people who have likely never been seen by a doctor before." — Kim Korioth '15