Endowed chairs in history and Chinese studies
October 19, 2016
History chair. To help 21st-century students learn about the recent past, an alumna and her husband have endowed the Harriet Johnson Toadvine '56 Chair in 20th-Century History. In honor of her 60th reunion, Harriet and Steve Toadvine worked with Skidmore's gift-planning director to establish the $2.25 million fund through a combination of outright gifts and a bequest in their estate plan.
The first Toadvine Professor, announced this summer, is Matt Hockenos, a specialist in 20th-century European history. The author of A Church Divided: German Protestants Confront the Nazi Past, he has earned Fulbright, Mellon, and other grants for his scholarship. Through the US Holocaust Memorial Museum, for example, he researched the Society for the Promotion of Christianity among the Jews, analyzing Nazi anti-Semitism and missionary attitudes.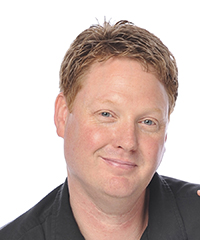 Prof. Matt Hockenos
Hockenos says the donors feel strongly about "helping students understand the two world wars, the Holocaust, the Cold War, economic globalization, and American ingenuity—all of which have shaped their lives whether they know it or not." By establishing the professorship, he says, their gift is "sure to have an important impact on the historical literacy of the next generations of Skidmore students."
Steve Toadvine, a naval aviator in postwar Korea, ran businesses that supplied military aircraft components and electromagnetic shielding and later taught business ethics at Johns Hopkins University and University College in Dublin, Ireland. Finding his Irish students better versed in history, he wanted to help Americans understand the advancements and mistakes of the 20th century that fundamentally transformed the human experience.
In just a few years, students entering college will be the first cohort not born in the 20th century. The donors hope that the new chair, funded by interest from their endowment in perpetuity, will enable a wide range of students to apply history's lessons to address current and future challenges.
Chinese studies chair. Skidmore's second new professorship, the Tang Chair in Chinese Studies, was endowed by financier Oscar Tang, husband of the late Frances Young Tang '61, in whose honor Skidmore's teaching museum is named. A longtime Skidmore benefactor and former trustee, he has also made major donations to Columbia, Yale, Princeton, and Harvard universities, the Metropolitan Museum of Art, the New York Philharmonic, and other institutions. To recognize his philanthropy to education and to arts and culture, Tang was elected a fellow of the American Academy of Arts and Sciences in 2005.
When Tang offered to help Skidmore devote more curricular attention to China, the college's academic leaders agreed that several programs could benefit from such expertise, so they opened up the position to several disciplines. Their applicant of choice was a sociologist, Xiaoshuo Hou. A specialist in economics and society, Hou is the author of Community Capitalism in China: The State, the Market, and Collectivism. She was also the Asia editor and wrote about East Asian ethnicities and market transitions for the Wiley Blackwell Encyclopedia of Race, Ethnicity and Nationalism.
Prof. Xiaoshuo Hou
Hou's latest research is on electric vehicles in China, where the state is subsidizing e-buses and e-taxis but consumers still prefer gas-powered cars. She says some of the issues in China mirror those in the US: the higher price of e-cars, lack of enough charging stations, and opposition from the petroleum industry. Also, given frequent changes in Chinese laws and regulations, e-vehicle entrepreneurs face risks in getting private-business loans from state-run banks and in navigating an unsure business environment.
Hou is pleased that the Tang Chair lets her teach in both sociology and Asian studies. She says she enjoys helping students explore current issues in China, from privatization to urban migration to evolving gender relations. She had heard that Skidmore students were bright and engaged, and "I've found that it's true," she says. After her very first class session, she recalls, "students were thanking me as they walked out! I never expected that."