Fifteen reasons you should stay in Saratoga for the summer
August 1, 2017
Many Skidmore students say goodbye to campus and Saratoga Springs in May, and return in late August. During that time, the city booms with exciting activities that are worth experiencing.
1. Saratoga Race Track
In the summer, Saratoga transforms into a hot tourist destination. Its biggest draw is the Saratoga Race Course, the oldest organized sporting venue in the country. Take a trip down Union Avenue from July 21 to September 4 to check out the track (and learn why Skidmore's mascot is a Thoroughbred).
2. Victoria Pool
On hot days, cool off at Victoria Pool. The first heated pool in America, Victoria Pool has been open for almost 100 years. While you're there, make sure to grab lunch at Catherine's in the Park. Insider tip: On busy days, make sure you get there early to snag a chair.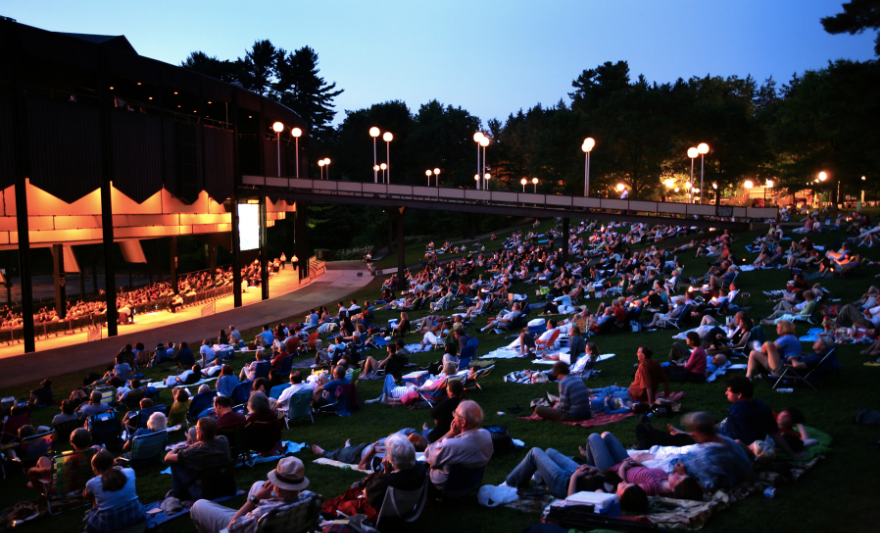 3. SPAC
The Saratoga Performing Arts Center won USA Today's Best Outdoor Music Venue contest in 2015. Located in Saratoga Spa State Park, SPAC offers hundreds of performances each summer, from Dave Matthews Band to the New York City Ballet to Future. Insider tip: Get your tickets at the box office to avoid online fees.
4. Brown's Beach
Many people don't know that Saratoga Lake has its very own public beach. Less crowded than the Million Dollar Beach at Lake George, Brown's Beach is hidden away on the southern corner of the lake. You can wade in the water, soak up the sun, or stop in at Doc Brown's Restaurant for a snack.
5. Adirondack Mountains
Just a quick (and scenic) drive from Saratoga, the Adirondack Park is a great destination for people who love the outdoors. As the largest publicly protected area in the United States, the Park has endless options. It's home to the 46 High Peaks, a hiking challenge for the most daring, as well as smaller hiking trails, many lakes, and gorgeous scenery.
6. Street performers
Busy evenings on Broadway in Downtown Saratoga bring out the best street performers around. Look for performances from all different types of musicians, magicians, and more. Fun fact: a Saratoga street magician competed on America's Got Talent last year.
7. Saratoga Spa State Park
Saratoga Spa State Park was originally founded as a conservation effort to preserve the 800+ springs of mineral water in the area. Today it holds many of Saratoga's most famous attractions, including SPAC, Victoria Pool, and the National Museum of Dance. Walk, bike, or run through this National Historic Landmark and enjoy the summer weather.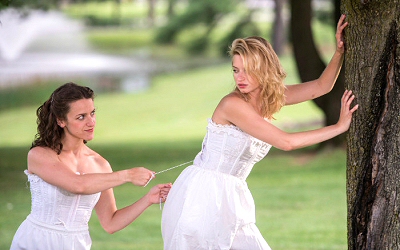 8. Shakespeare in the Park
Missing English class? Get your fix with the Saratoga Shakespeare Company. Each summer, they perform different Shakespeare plays in Congress Park that are free and open to anyone.
9. Saratoga Skydive
Looking to add a little extra thrill to your summer? Check out Saratoga Skydive. Jump with an instructor and enjoy a scenic parachute ride over Upstate New York, or work toward earning your skydiving license. Insider tip: The photo/video package is totally worth it.
10. Farmers market
From May to October, the Saratoga Farmers Market is open Wednesdays and Saturdays in the High Rock Park. More than 50 vendors sell products that are 100% locally sourced. Not only is the Market a great, organic place to do your shopping, but also it's a fun activity to do with friends or family. Insider tip: Check out The Chocolate Spoon for delicious homemade baked goods.
11. Car shows
There are tons of car shows around Saratoga in the summer, but the Saratoga Spa State Park has some of the best. Usually held at the Saratoga Auto Museum, these events show off hundreds of gorgeous classic cars. They're free and open to the public, so next time you see cars in the park, stop by.
12. Yaddo Gardens
Yaddo Gardens are beautifully preserved, delightfully designed gardens right off of Union Avenue in Downtown Saratoga. Created by Spencer Trask for his wife Katrina in 1899, the gardens are open to the public and receive over 50,000 visits annually. Now under the care of the Yaddo Garden Association, Yaddo remains well-kept and a breathtaking destination for weddings and photoshoots.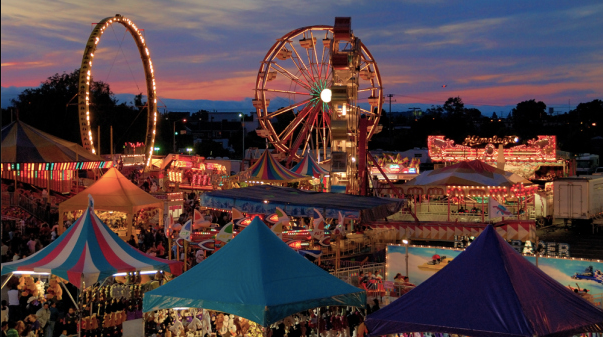 13. Saratoga County Fair
For five days every summer, the Saratoga County Fair comes to town. Enjoy livestock shows, fun rides, yummy fair food, live music performances, and many more activities that are great for people of all ages. Insider tip: Visit the petting zoo to play with different animals from around the world.
14. Paddleboarding on Saratoga Lake
Stand-up paddleboarding is a perfect outdoor adventure. Head over to the Kayak Shack on Saratoga Lake to rent a paddleboard and spend a day enjoying the sun and getting in a good workout. They also offer SUP Yoga classes for a real fitness challenge. Insider tip: Visit Harvest and Hearth (right next door) afterwards for delicious brick-oven pizza.
15. Ice cream
Saratoga has many delicious soft-serve stands that are only open in the summer. Head to Humpty Dumpty's on West Avenue to try out their unique (but yummy) pistachio/banana twist, to Dairy Haus for amazing homemade soft and hard ice cream, or Farmer's' Daughter for a massive sundae concoction.