Vis-a-vis: Athletes arise
September 11, 2017
The Skidmore men's and women's soccer teams have put their August workouts to good use, opening the fall season with victories. The women are fielding plenty of veterans along with nine freshmen; the men graduated an All-American defender and an all-league goalie, but new and seasoned players are stepping up. Field hockey, tennis and volleyball are also off to strong starts. (Photos by Erin Covey)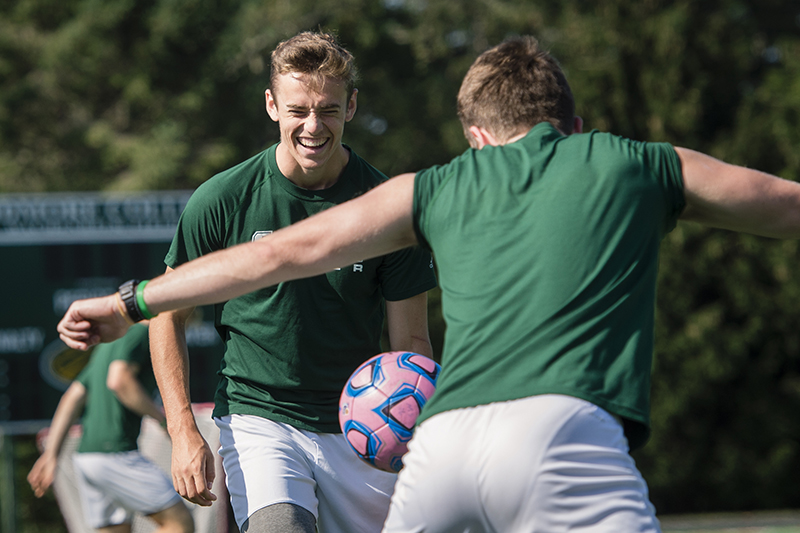 David Braman '19 enjoys a one-on-one workout.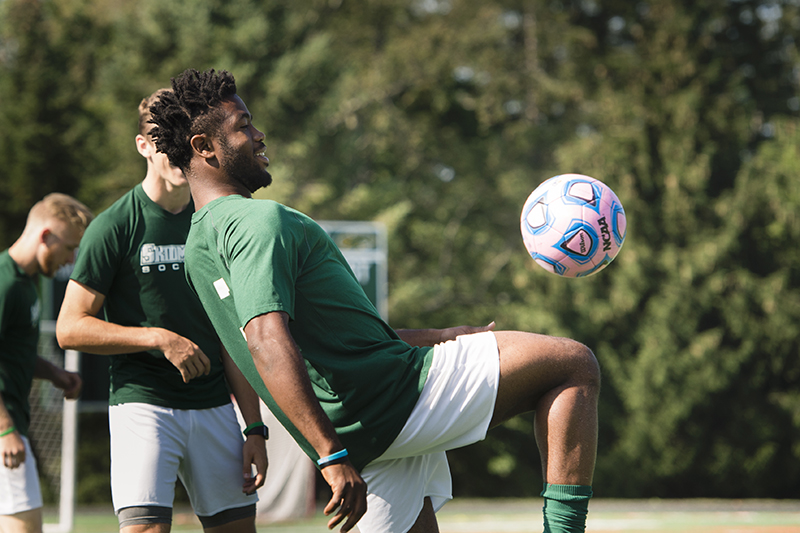 Austin Okoye '18 shows off some leg-touch finesse.
Running the perimeter as a team gets the fall air into their lungs.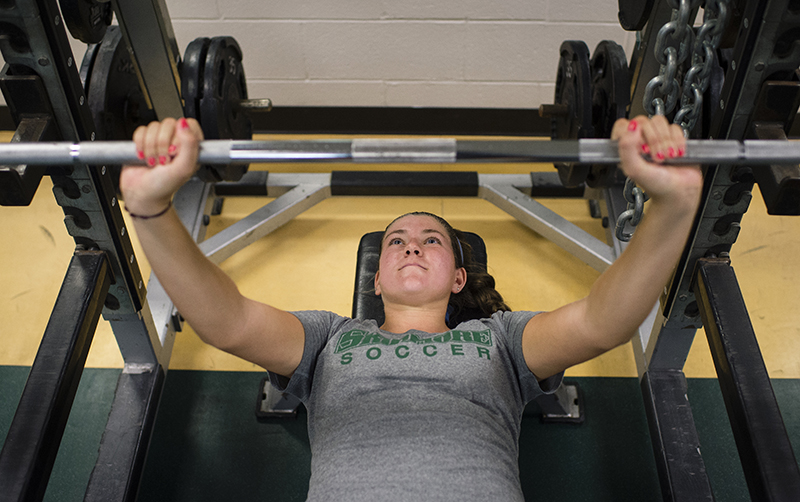 In the weight room, Courtney Shaw '19 does bench presses.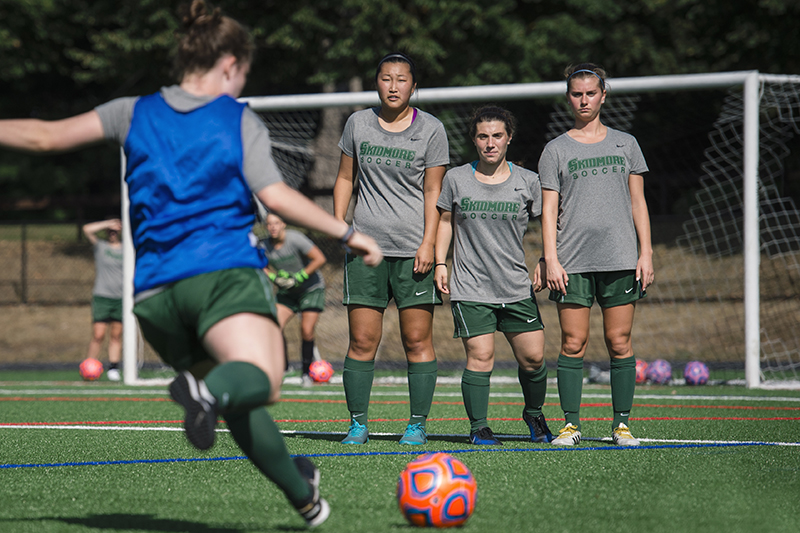 Brianna Cochran '18, Noa Mills '21 and Jemimah Cochrane '18 face kicker Emily Mendes '19.
Jason Keye '20 connects eye to muscle to racket.