Vis-a-vis: Homecoming
October 11, 2017
Mini-reunions for baseball and softball, men's and women's lacrosse and swimming/diving drew alumni athletes back to the field and pool. Varsity games were on the docket as well, with big wins in several matches indoors and out. Minicourses, tours and performances rounded out the entertainment. (Photos by Eric Jenks '08 and Phil Scalia)
Thoroughbred lacrosse
teammates mug for the camera. Top row: Amanda Cagnassola '20, Caroline Kenlon '20, Abby Sanford '20. Bottom row: Nicki Eckert '20, Gianna Muscari '19, Teyana Daley '20.
Alumni and student players mix it up as part of a lacrosse mini-reunion.
Tailgating is good, but 'smores are even better.
Nkosi "NK" Mabaso sings with Zimkita Mpumpula and the NK band during the
African Heritage Awareness Club
's gala.
Afrobeat dance troupers (L–R): Cedric Rakotoarimanana, Helmer Lisboa, Ayele Ginnette Ayih, Farouq Yusuf and Sama Mama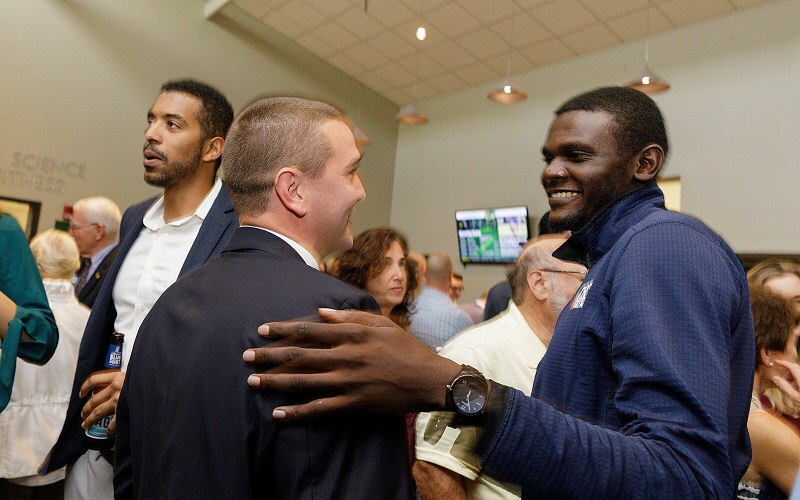 Hall of Fame
inductees are welcomed and toasted at the annual Friends of Skidmore Athletics gala.