Vis-à-vis: Bounty on board
November 9, 2017
Skidmore's Harvest Dinner again brought together students and others for picking produce from the on-campus organic garden and gathering from local partner farms, for preparing food under the guidance of Dining Services chefs and for enjoying a celebration of sustainable bounty to cap the growing season. (Photos by Chris Massa and Jen Natyzak)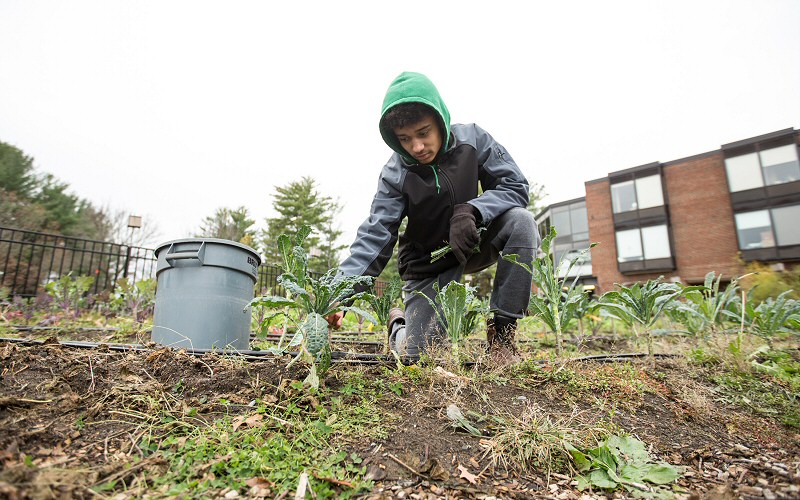 Ajani Otieno-Rudek '20 picks kale from Skidmore's Community Garden, which he manages this year.
Byron Smith '18 and Natalie Cassello '21 prepare green-grown greens before the dinner.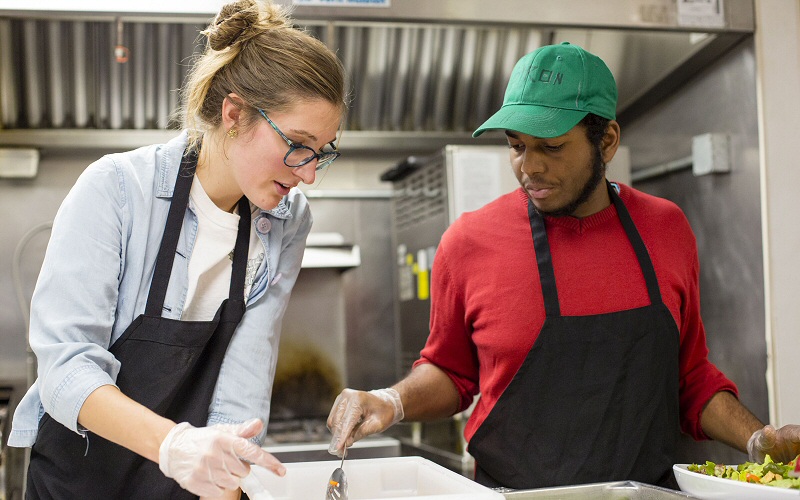 Jen Natyzak, Skidmore's sustainability coordinator for student programming, works with Smith on salad duty.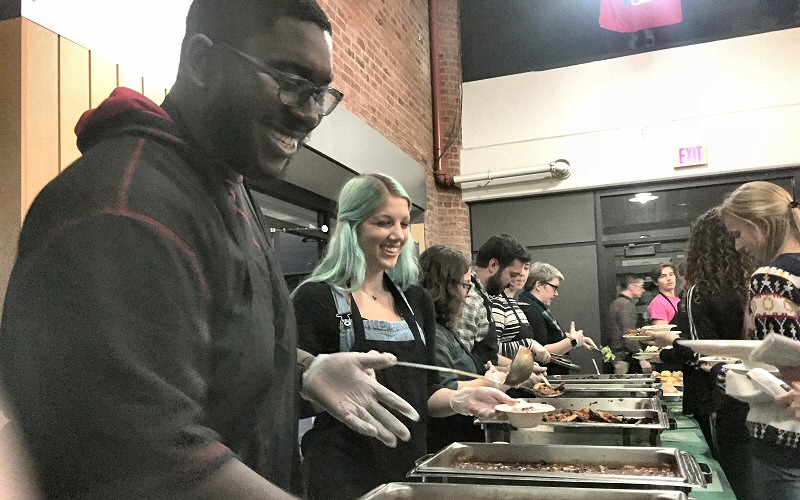 Volunteers dish up vegetarian chili and cornbread, salad, roasted root vegetables, braised greens and apple crisp.
An all-time high of some 275 students fill the Spa snack shop for this year's Harvest Dinner.