Corporate environmentalism?
February 7, 2017
With the US and other governments in flux, can businesses work across borders to advance sustainability, human rights, and environmental stewardship? Laura Gitman, a vice president at Business for Social Responsibility, will share her insights in a free, public lecture, "Corporate Sustainability in a post-Trump World," this Thursday, Feb. 9, at 7 p.m. in Davis Auditorium.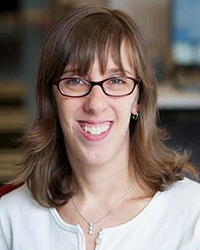 Laura Gitman
Business for Social Responsibility helps companies around the world to implement sustainable operations. From BSR's New York City office, Gitman has consulted with a range of businesses and has published reports on environmental, social, and governance integration. She facilitated the Electronic Industry Citizenship Coalition and has also managed a community development project in Ecuador and worked with the biotechnology sector in Chile. She is an adjunct professor in Bard College's M.B.A. program in sustainability.