Kind Cultures wins first prize in 2018 Freirich Competition
April 12, 2018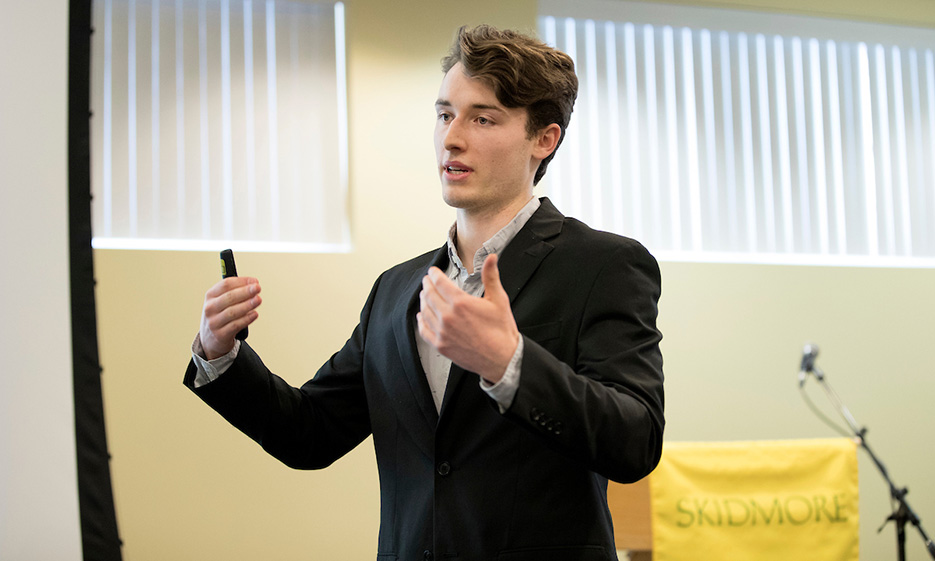 Skidmore College held the final round of the eighth annual Kenneth A. Freirich Business Plan Competition April 6 in Murray-Aikins Dining Hall. This year, the top $20,000 prize went to senior Graham Gilmore for his kombucha business, Kind Cultures. A returning competitor, Gilmore stood out in the competition for his experience, compelling presentation and top-quality product.
Kind Cultures has developed, produced, and distributed raw honey-based kombucha throughout the US. Kombucha is a carbonated probiotic beverage made through the fermentation of a sweetened tea using a probiotic culture of beneficial bacteria and yeast.
What's unique about Gilmore's product is that it is the only kombucha currently produced that does not use sugar as its base. Gilmore and his business partner have also pushed the market's flavor boundaries, offering options that include Grapefruit Rose, Ginger Punch, Peach Hops and Apple Pie.
"I've always been a chef; I love cooking for people and making things that people enjoy," said Gilmore. "This has been a big part of making Kind Cultures stand out in the industry. It's super flavorful and unique."
Gilmore continued, "Entering the competition meant writing a business plan and going through the crazy process of having to research and test our ideas. The Skidmore mentors really helped us bring it from zero to where we are today."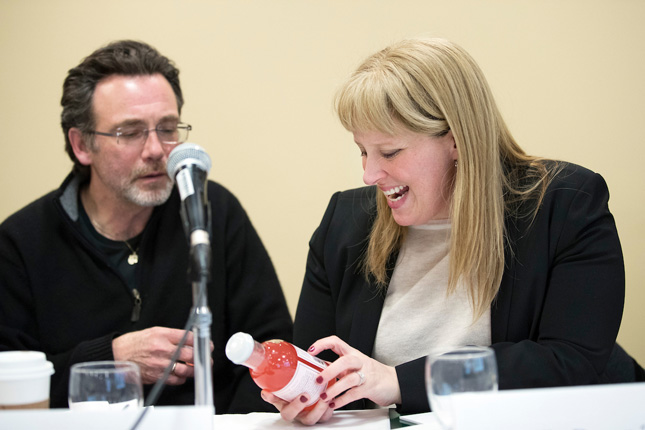 Two panel judges, Guy Mastrion and Molly Dyson-Schwery '04, examine a bottle of Kind Cultures kombucha
Tal Chitayat '03, Gilmore's mentor and co-founder and CEO of Full Circle Home, said, "The passion Graham has around his product is immediately apparent. That, and the fact that Kind Cultures is some of the best-tasting kombucha I have had, led me to mentor him. I believe he has the product side down pat, giving him a leg up and placing him on the path to success in a very competitive industry."
Second place and $10,000 went to H.O.P.E. (Philip Caine '18), third and $5,000 went to Edutrer (Naira Abdula '20) and fourth place and $2,500 went to both Bridge Education (Grace Zhu '18) and Z's (Izaak Cohen '20). An additional $15,000 in business services will be distributed among the three top teams. Teams in fifth through ninth places received $1,000 each to continue building their businesses.
"This program exemplifies the entrepreneurial spirit at Skidmore. It's something that has been true of the college from the moment it was conceived by Lucy Skidmore Scribner." – President Philip Glotzbach
Ken Freirich '90, founder of the competition, said in his opening remarks, "My goal was to create an opportunity for students to learn how to start businesses, most importantly to find ways to make things happen—a skill that would change their lives forever—but I didn't realize the impact it could have on the college, the community and alums. It has been really gratifying to see."
Prior to the competition, Roy Rotheim, director of the competition and professor of economics, said, "There is no greater satisfaction than to work with the students with great intensity, knowing that they're developing an idea that is theirs—one that they 'own' in both the literal but also the figurative sense and over which they have complete control."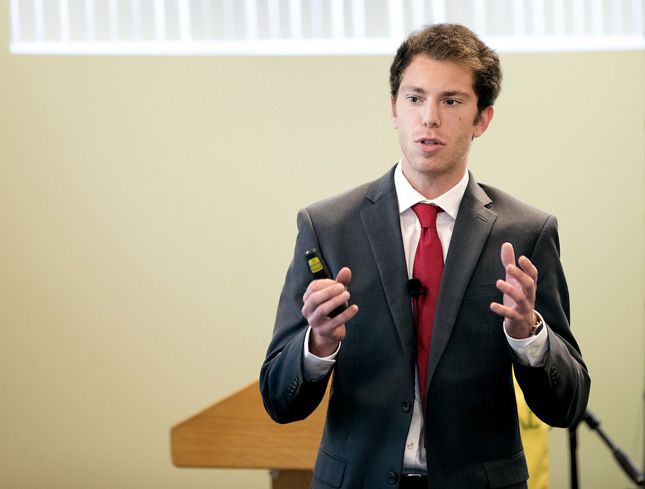 Philip Caine '18 presents his business plan for H.O.P.E, a pen-pal program and online community for teenagers in hospitals.
Each year, students from across class years have the chance to create, plan and pitch original business plans. The competition was created with the intent of fostering entrepreneurship and creativity across all majors and disciplines at Skidmore. It has grown into one of the preeminent competitions among liberal arts colleges nationally. More than 350 students and 225 businesses have entered the contest to date.
The judges for the 2018 final competition were:
Kenneth A. Freirich '90, competition founder and president of Health Monitor Network
Andrew Eifler '07, vice president of product management at AppNexus
Molly Dyson-Schwery '04, director of the Dyson Foundation and executive at Dyson-Kissner-Moran
Rich Laxer '83, former chairman and CEO at GE Capital, SVP GE
Guy Mastrion, F. William Harder Chair in Management and Business at Skidmore
Rich Wartel '91, CEO and founder of Two Labs Pharma Services
Ceci Zak '87, COO and principal of Batten & Co.
The team's mentors were:
Kind Cultures: Tal Chitayat '03, co-founder and CEO of Full Circle Home
H.O.P.E.: Elizabeth Kigin '10, director of partner management at NextCapital
Edutrer: Linda Toohey, Skidmore trustee chair emerita
Z's: Raymond Bryan '94, financial advisor at Janney Montgomery Scott LLC
Bridge Education: Raiza Nazareth '12, investor relations manager at the Conti Organization
AuxNation: Gregory Alan Rutchik '87, attorney
Buddies: Gregg Smith '92, serial entrepreneur
CraftCloud: Laurie J. Giddins '82 of the Child Mind Institute
LipSTAX: Matt Kavet '94, founder and president of Boston America Corp.
Olga Kanyansi '18 and Amelia Steeger '18 served as student consultants
---
About the Author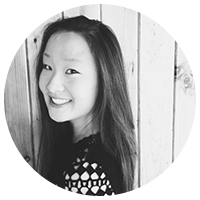 Jillian Seigel is from Amherst, Massachusetts and is a senior history and political science major at Skidmore. You can find her giving tours to perspective families, trying new places to eat in Saratoga, or helping run the college's social media accounts on behalf of the Office of Communications and Marketing.