Skidmore opens new venue for Saratoga Classic horse show
June 21, 2018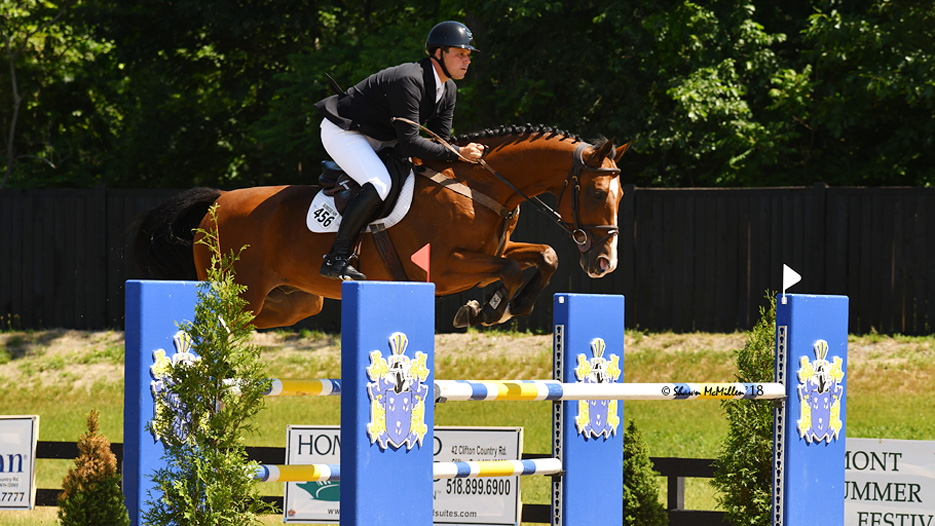 The Skidmore College Saratoga Classic Horse Show celebrated its 21st annual year of operation with the opening of its new home at White Hollow Farm. The bucolic farm is located in Stillwater, New York, and was gifted to the college from the estate of the late Robert R. Rosenheim.
The first week of operations for the Saratoga Classic found participants—and their horses—enjoying the new location and the expanded offering afforded by new riding rings, horse barns and paddocks on the 103-acre estate. Past shows have taken place on just over 10 acres on the grounds of the Yaddo estate in Saratoga Springs, New York.
"This competition venue is unlike any other in the region," said Adele Einhorn, executive director of the Skidmore College Saratoga Classic Horse Show. "The sheer size of the facility makes it especially attractive for riders. There's ample room to ride and graze and turn out horses, so it's peaceful for both horse and rider."
The Saratoga Classic originally began in 1927 and was resurrected in 1998. The show has since become a highlight of the early summer season in Saratoga and, over the last 20 years, has attracted more than 13,000 horses and participants from 49 states and seven countries. Most notably for Skidmore, the event is a significant source of fundraising for scholarships and financial aid having raised more than $4.5 million since its inception.
This year, the Saratoga Classic Horse Show will include an additional week of competition in August to accompany the traditional dates at the end of June. For more information, visit the Horse Show website.