Scholarship benefit breaks fundraising record
August 9, 2018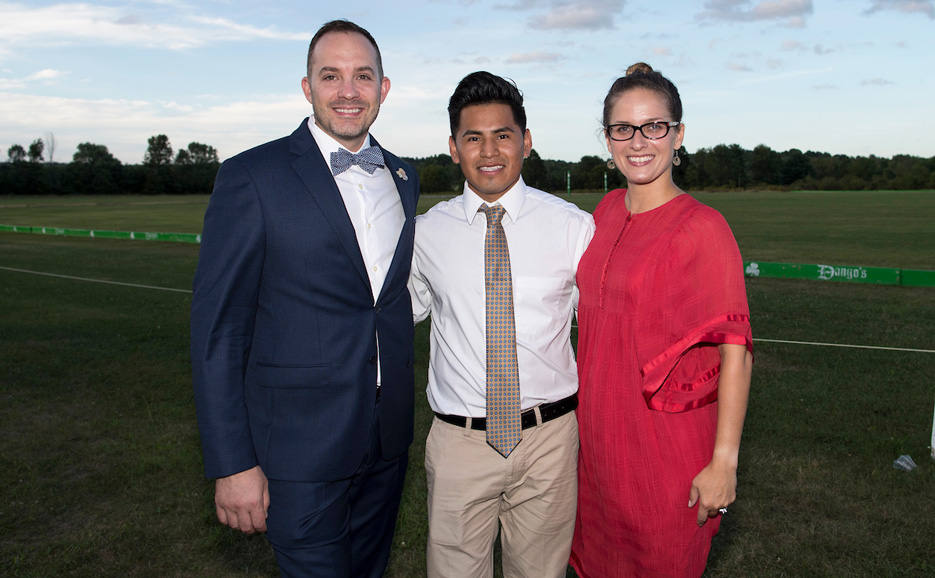 The Saratoga Springs and Skidmore communities came together on July 24 at Skidmore's 39th annual Polo by Twilight event. Over 500 supporters gathered at the Saratoga Polo Fields to raise a record-breaking $320,000 to benefit the Palamountain Scholarship Fund.
A highlight of the evening was the bestowing of the Anne T. Palamountain Scholar Award upon a young graduate making significant contributions to society: Eleuterio "Ele" Martinez Ramirez, class of 2018.
In 2008, Ramirez made the difficult choice to leave his family and community in Oaxaca, Mexico to pursue a better life. When he arrived in Saratoga Springs at age 14, Ramirez did not speak English. He worked for two years before deciding that he needed to resume his education to meet his goals in life.
Accepted into Skidmore's Pre-College Program as a senior at Saratoga Springs High School, he then enrolled full-time, completing a summer internship with General Electric in his sophomore year and graduating in May of this year with a major in math and minor in physics.
Never forgetting his roots and "the need to give back" to his community, Ramirez returned to his hometown in Mexico last summer to teach young students photography skills. This summer, he's again giving back, teaching math and computer skills.
As attendees admired Ramirez's dedication to helping others, he expressed his mutual appreciation, saying, "I give my most sincere thanks to Anne Palamountain — may she rest in peace — and to all who have contributed to the Palamountain Scholarship Fund for these great opportunities that I have had at Skidmore College."
Event co-chairs Scott Erickson and Judy Soukup expressed their gratitude, saying, "We know that those who support this event have many other requests for their philanthropy, and we are honored and grateful that they chose Skidmore's scholarship students as worthy of their support."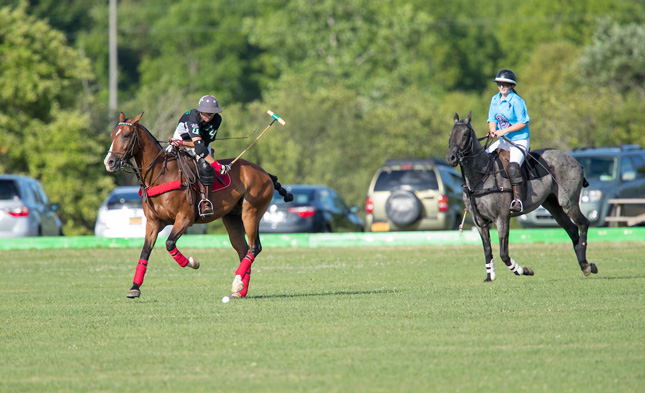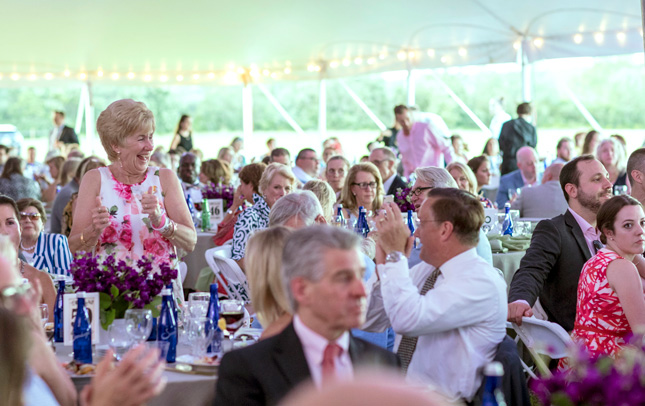 Since its inception, the fund has supported more than 350 scholars, including 18 students in the 2017-2018 academic year, who otherwise could not afford a Skidmore education.
Those in attendance at this year's event enjoyed the Palamountain Cup polo match, participated in an energetic live auction and enjoyed a gourmet dinner prepared by award-winning chefs from Skidmore Dining Services.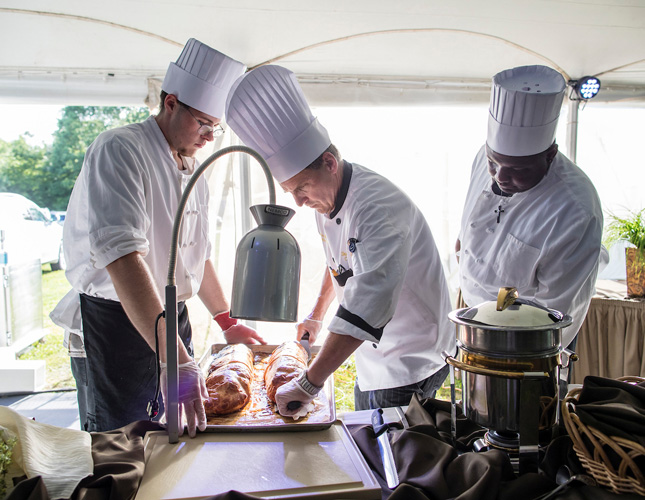 The annual fundraiser began in 1979, organized by Anne T. Palamountain, wife of Skidmore's fourth president, Joseph C. Palamountain, and it flourished for over three decades under Anne's leadership, until her death in 2015.
The Joseph C. and Anne T. Palamountain Scholarship Fund honors the late couple's 22 years of dedicated service and leadership at the college and provides support for financially-eligible juniors and seniors whose outstanding academic records and co-curricular service exemplify the many contributions the Palamountains made to Skidmore.