Class of 2022 brings global imprint, service commitment to Skidmore
September 11, 2018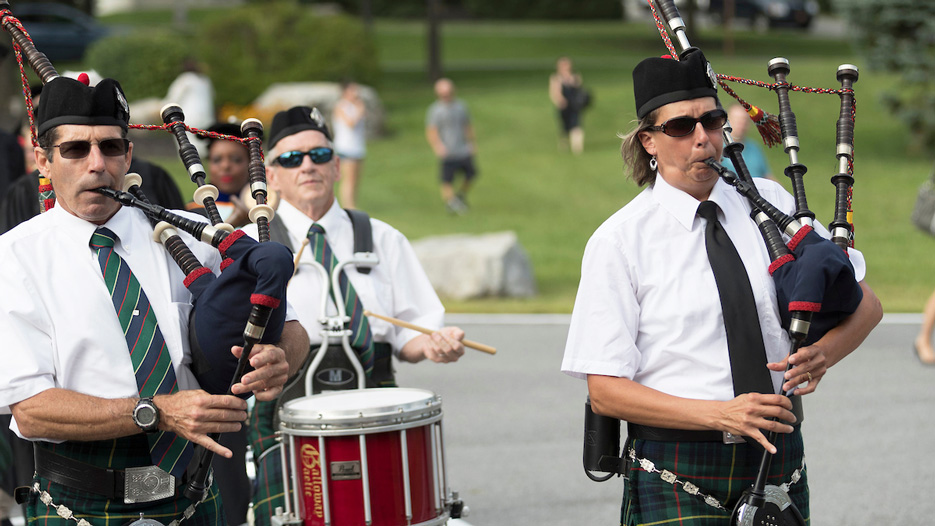 Even before stepping into classrooms on Sept. 5, members of Skidmore College's Class of 2022 had already helped in Cambodian and Jamaican orphanages and worked on coral reef restoration.
The class, which hails from 35 states and 25 countries, brings with it a commitment to service and a sense of adventure.
The newest Thoroughbreds are from the largest applicant pool in College history: Only 27 percent of 10,797 applicants were accepted. Nearly half (48 percent) of 680 first-year students were accepted through early decision. Skidmore also welcomed 36 new transfer students this fall.
Meet the Class of 2022
680 total students
34 in Skidmore's London program
36 percent men, 64 percent women
25 percent domestic students of color
47 percent receive Skidmore grants
10 percent international students
6 percent citizens of more than one country
14 percent first-generation students
25 countries of origin
35 U.S. states represented
Twenty-three percent of the incoming students speak a language other than English — 39 in all, including Croatian, Gujarati, Igbo, Japanese, Mongolian, Swedish, Urdu and Vietnamese.
Members of the Class of 2022 have performed trail maintenance in California's Los Padres National Forest, participated in relief efforts for Hurricanes Sandy and Irene, and volunteered with the homeless.
"As we came to know you throughout the admissions process, we were struck by the extraordinary number of you who have made a considerable commitment to volunteerism and community service during high school here in the U.S. and all over the world," Vice President and Dean of Admissions and Financial Aid Mary Lou Bates told the Class at Convocation on Sept. 2.
Thirty-four members of the Class of 2022 arrived on campus Aug. 20 for the First-Year Experience in London program orientation. Nearly 50 members of the Class of 2022 also reported early for preseason training with fall varsity athletics teams, including members of soccer, field hockey, volleyball, tennis and golf teams.
Another 385 first-year students took advantage of pre-orientation programs that explored Saratoga Springs and the Adirondack Mountains.
Eighty-three international students, who make up about 10 percent of the class, participated in a three-day orientation program.
Members of the Class of 2022 have participated in countless internships and research experiences: They have worked at the New England Aquarium, at the San Antonio Police Department, and with National Geographic studying Icelandic glaciers.
They have founded a birding club, an automobile club and an anti-child slave labor club. They have worked, learned and traveled throughout North America and Europe, as well as 53 other countries.
Yet, there's much ahead for them at Skidmore.
In the class, you'll meet someone who:
has lived in eight countries.
holds four different passports.
completed a 250-mile solo hike in Vermont.
rode a motorcycle through the Himalayas.
taught surfing in Senegal.
President Philip A. Glotzbach offered the incoming class a challenge: to reclaim public discourse and redefine it as a space in which facts and good arguments prevail.
"To do so you will need to be both well-educated and well-informed," Glotzbach told the incoming class. "At a moment when the very concept of truth itself has been under attack, we need citizens and leaders who know how knowledge and public information are produced and how these things should factor into our political discourse. Please attend to these issues as you pursue your liberal education."
Follow along and send well wishes to the class using #Skidmore2022 on Facebook, Twitter or Instagram.