The (unofficial) Skidmore fall bucket list
November 12, 2018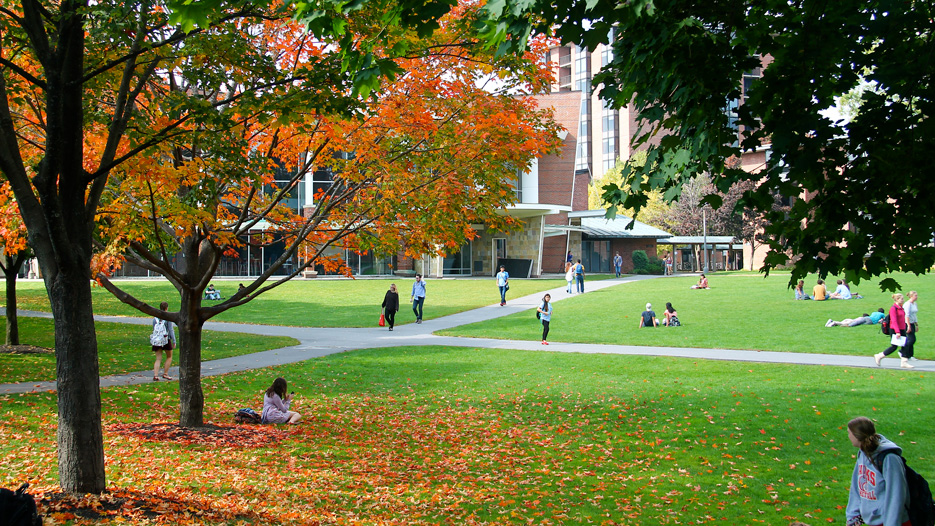 Each September, Skidmore students arrive on campus enjoying summer fun and 80-degree sun. Then, we blink, and suddenly we're bundled up and our natural paradise has turned as golden and crisp as the apple crumble in the Murray-Aikins Dining Hall.
This change in season ushers in an unspoken urgency: winter is coming. And there are only a few short weeks to experience all that fall has to offer (and post it to Instagram). Ever the optimists, we pack our schedules with old favorites, as well as a few special Skidmore traditions.
Here's a look at what's on our (unofficial) fall bucket list.
1. Eat a themed dinner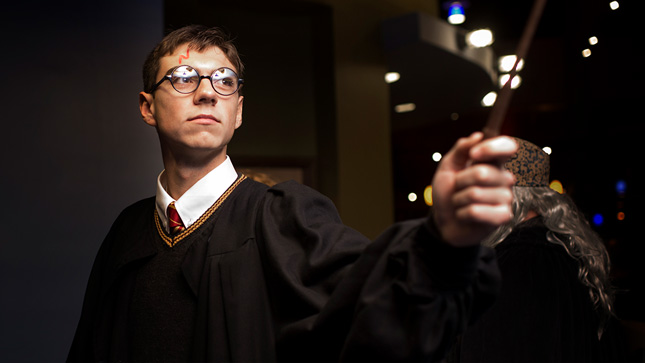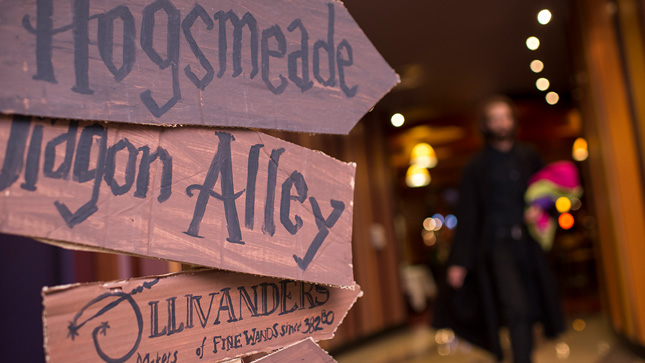 There are many reasons to love our award-winning Murray-Aikins Dining Hall. Theme dinners is one. Year-round our gold-medal dining services staff decorate and design delightful culinary experiences based on favorite movies or moments in history. The fall iterations are some of the students' favorites.
The annual farmers market dinner showcases foods from local farms for a delicious, sustainable meal. The harvest dinner, produced almost entirely by volunteers, features bounty from our own community garden. And then there are the special event dinners that cannot be captured entirely by words. Just imagine stepping into a full-fledged sensory experience. Perhaps it's "A Nightmare Before Christmas," or the wizarding world of Harry Potter … you'll have to be here to find out.
2. Go apple picking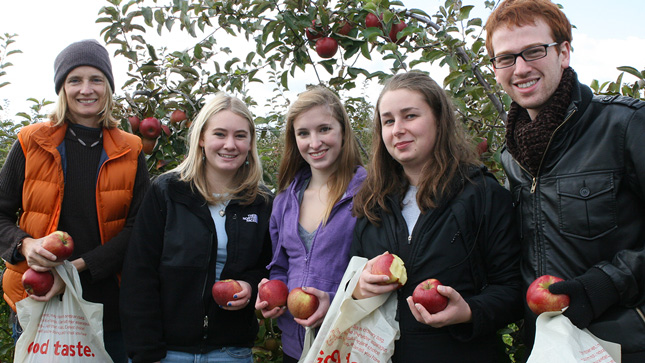 Welcome to Upstate New York, where you'll succumb to the pure magnetism apple picking seems to have. For Skidmore students, Saratoga Apple is the place to be. It has over 20 types of apples to choose from, as well as other fresh fruits and vegetables. But the real cherry on top (forgive the bad cliche) is the warm cider donuts, which "have been known to inspire jealousy, ecstasy, and even inter-state travel."
3. Rock out at Big Show
Big Show, put on by Skidmore's Student Entertainment Committee, is a defining concert experience at Skidmore. Each October, students make the journey to the Williamson Sport Center gym for the big performance. Past shows have included comedian Hannibal Buress, rapper and poet, Noname, and most recently, musicians Jamila Woods and Yaeji.
4. Celebrate Skidmore with family and friends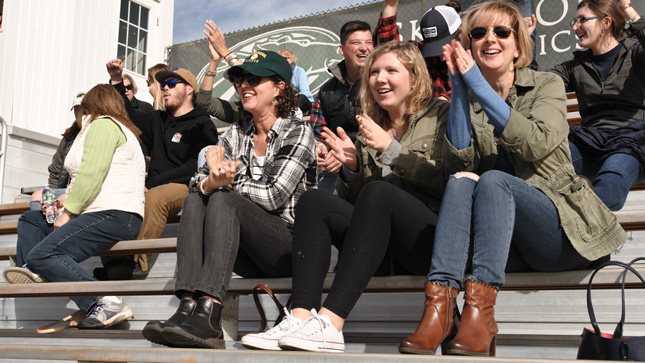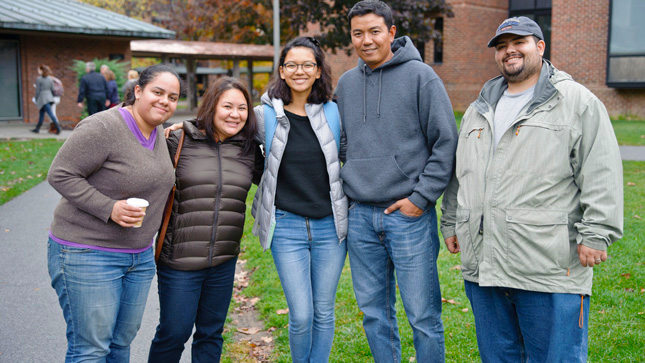 You almost can't miss this one. All you have to do is keep your eyes open for a day in October when there's a noticeable increase of parents, siblings and dogs on campus — sure signs it's Celebration Weekend, Skidmore's annual open house for Skidmore families and friends.
A pinnacle fall event, Celebration Weekend features dozens of activities highlighting the best of the best on campus and in Saratoga Springs. There are soccer games, walking tours, music performances, art exhibits, hikes, a 5K and more. But the real "Insta-worthy" moments come from strolling our perfect college town surrounded by Skidmore families enjoying abundant restaurants and charming boutiques.
5. Capture the fall foliage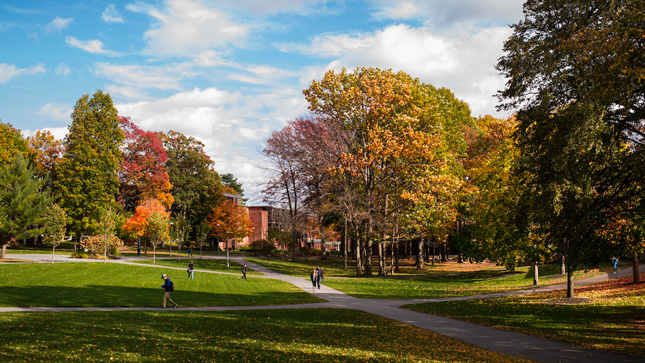 As the leaves begin to turn and fall, scattering the ground with hues of deep orange and red, our campus and its surrounding region are more beautiful than ever. Whether you grab your phone, your camera, or just take a mental picture, it's practically a requirement that you head outdoors.
Skidmore students can be found hiking in the Adirondacks, taking leisurely strolls in our own North Woods and hanging around on our campus, probably in a hammock.
6. Have a creative Halloween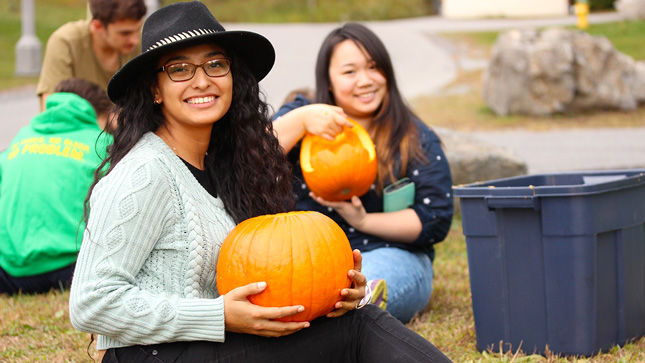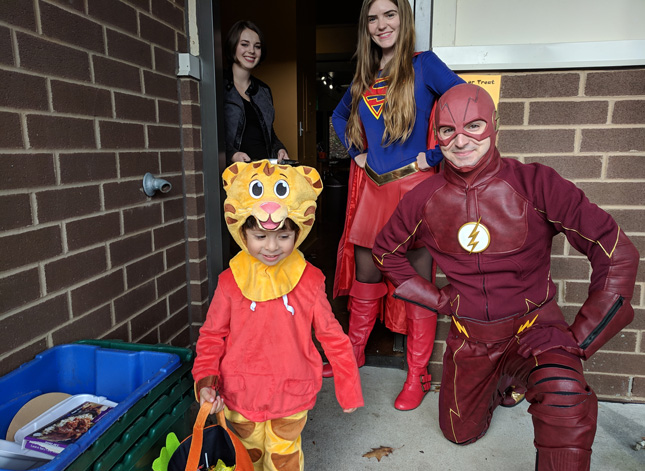 Creative Thought Matters at Skidmore … even in Halloween costumes. Only here will you be entirely amazed by the student sitting next to you in English class in a full-out, hand-made, entirely realistic costume.
After that, you can take a stroll down Broadway to witness the fun, quirky and sometimes truly outrageous decorations adorning the 19th-century mansions before wrapping it all up at Village Treats, handing out candy from your Northwoods Apartment to (adorably dressed) children of Skidmore faculty and staff.
7. Explore Saratoga during Restaurant Week
Nationally ranked one of the top five towns with the most restaurants per capita, Saratoga Springs is a true foodie destination. Naturally, restaurant week in Saratoga is a dream come true and a fall favorite.
Patrons can enjoy a $20 or $30 three-course meal or a $10 lunch special at participating restaurants. With so many options so close to campus, Restaurant Week offers the perfect chance for a college student to explore — at a fixed price — the exceptional restaurants Saratoga has to offer.
8. Sing along at Beatlemore Skidmania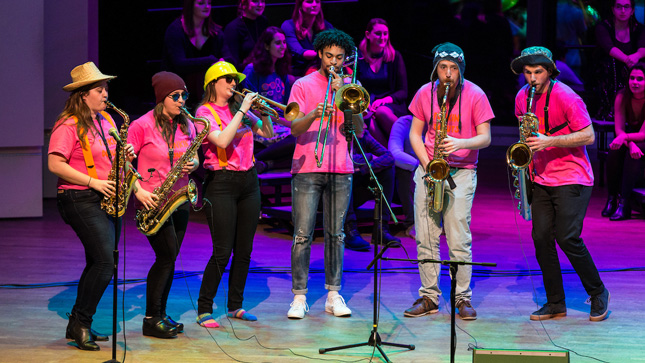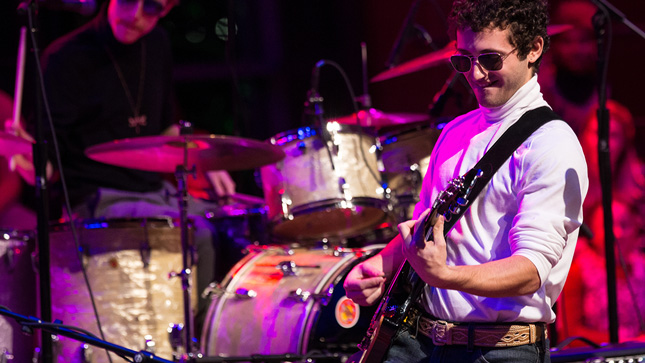 Beatlemore Skidmania is deeply ingrained in the cultural fabric of Skidmore. The annual tribute concert was initially inspired by students in a Beatles seminar who just wanted to play a few songs with their friends. Now, the event is so popular it fills the biggest concert hall on campus for three sold-out shows and is live-streamed for alumni and fans around the world to see.
9. Pack the Rink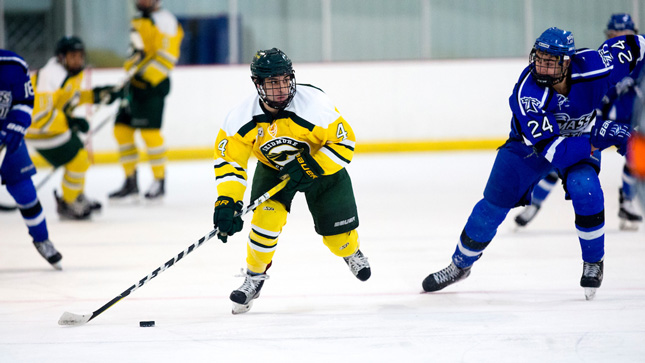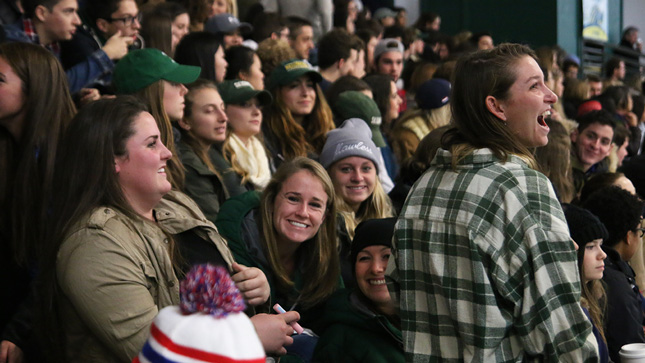 Held annually at the Saratoga City Rink, Pack the Rink is an exciting home game to kick off the opening weekend of Skidmore's hockey season. Hundreds of fans win free t-shirts and participate in contests for dozens of other prizes. Fans are also encouraged to bring canned goods with them for the Skidmore Cares food drive. As an entirely free event with Skidmore transportation, there no excuse not to join in and root for the T-breds!
Fall at Skidmore
It passes just as quickly and unexpectedly as it arrives. Whether you spend it frolicking in a pile of leaves or enjoying the food-filled events downtown has to offer, fall is a time to connect with fellow students and the beautiful, exciting town that we call home (before the snow comes)!