A sneak peek at the CIS greenhouse
March 20, 2019
Construction for the 200,000-square-foot Center for Integrated Sciences, the single largest academic initiative in Skidmore College history, will continue into 2024.
But exciting things are already happening: The first part of the project to be completed, the CIS greenhouse, will soon open its doors.
The state-of-the-art facility will offer new, exciting opportunities for research by faculty and students. It will also be a beautiful addition to Skidmore's campus.
Join faculty members David Domozych, Joshua Ness, Monica Raveret Richter and Kurt Smemo for a behind-the-scenes tour of the greenhouse, which is slated to open this spring.
This is the first in a series of sneak peeks at CIS. for the latest updates.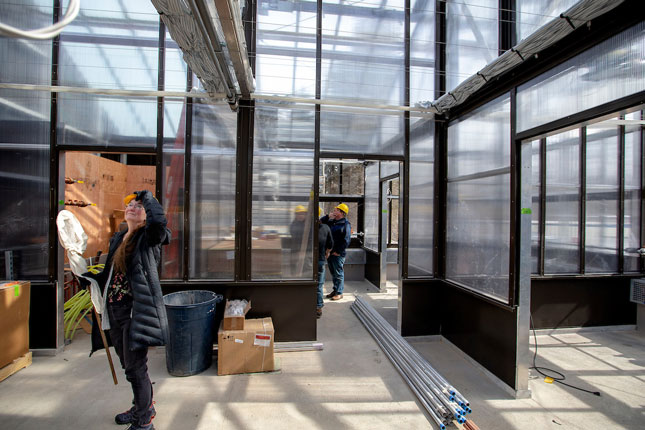 The Center for Integrated Sciences is at the heart of Creating Our Future: The Campaign for Skidmore, an effort to raise $200 million by 2020 for Skidmore's future.
Creating Our Future also will increase funding for scholarships and financial aid, the Skidmore Fund, the Tang Teaching Museum, Athletics, and career development and transformative experiences for Skidmore students.