Dear future Skidmore student …
April 2, 2019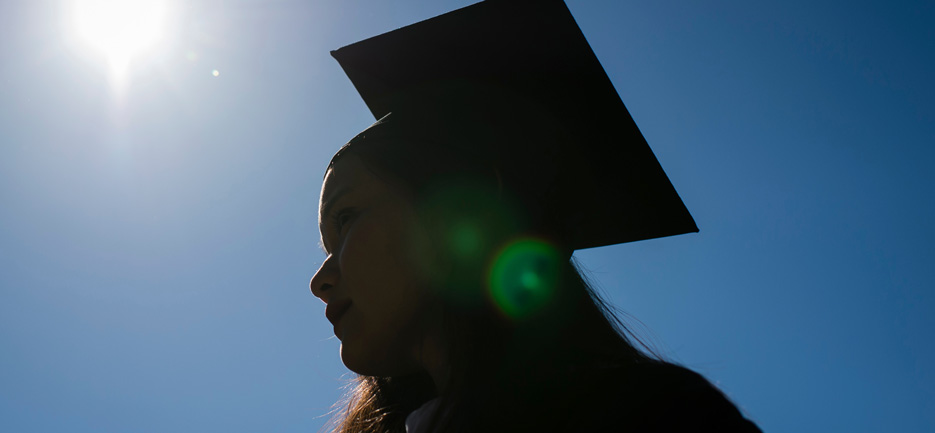 Dear future Skidmore student,
We know you are facing one of the most exciting (and biggest) decisions of your life. Choosing your home for the next four years is far from easy, not to mention the stress of deciding what to study, who you want to be and more.
But, you see, at some point in the last few years, some 2,500 other current students had to choose, too. So, we wanted to help relieve some stress, share our experience and, perhaps, convince you to choose us.
We may all come from different backgrounds, but we share a Skidmore connection. With that spirit in mind, we came together to tell you our "why we chose Skidmore" stories.
We hope you'll be a part of our family soon. You've got this!
Love,
Lexi Parker '19 and a few of your future, fellow Skid Kids
Why we chose Skidmore
Olivia Bray '20
Washington, D.C.
Dance and education
Challah for Hunger Club
"I didn't find Skidmore until October of my senior year in high school. But the second I stepped foot on campus, it felt like home."
"If you're still deciding, consider this: I feel like I can be myself here. I've made friendships I know will last a lifetime. I've met professors who work tirelessly to help me reach my potential. I've done things I never thought I was capable of, like choreographing a dance for a cast of five, hiking in the middle of winter or baking challah to raise money for food insecurity."
Monique Dudar '20
Lebanon, Connecticut
Health and human physiological sciences
Science researcher
"I chose Skidmore because of the student-to-faculty ratio. I wanted to feel like an individual and not a number in a lecture hall. Today I feel beyond blessed. My professors are amazing mentors, even inviting me to participate in phenomenal opportunities like co-authoring two different research studies for scientific journals in my field.
Terence Durrant II '19
Windsor, Connecticut
Management and business and economics
Skidmore Bandersnatchers
"I chose Skidmore because I wanted to go to a school that had robust business and arts administration programs. But it wasn't just academics. I'm here because I'm able to pursue my education while also feeding my other interests, such as singing in the chamber choir or acapella club."
Rachel Borthwick '21
Kingussie, United Kingdom
Religious studies
Sophomore class president
"As an international student, I wanted to explore different disciplines before choosing my major. But I needed some direction. I saw that Skidmore's liberal arts curriculum would push me to try new things. Now, thanks to Skidmore, I've found my passion."
Lexi Parker '19
Lake George, New York
Education studies
Men's basketball team manager
"My mom, aunt and cousin all went to Skidmore, so coming here has been a dream of mine for as long as I can remember. But the small class sizes helped me decide. I wanted to go to a school where the teachers would know my name. Then, when I saw how great the Education Department and athletics were, I was sold."
Connor Leaf '21
Dix Hills, New York
Math and music
Skidmore Orchestra
"I chose Skidmore because the music program is amazing! I met some people in it before deciding and they were (are) fantastic!"
Emily O'Connor '19
DeWitt, New York
Biology
Peer health educator and biology researcher
"I chose Skidmore because I felt the people and academic community would both challenge and support me. Also, I've always wanted to major in science and Skidmore's strong program seemed like the perfect place to do it."
Hillary Goldstein '20
Colchester, Connecticut
Education studies
Hillel Club
"I loved the variety of cool classes Skidmore has, especially the Scribner Seminars in the First-Year Experience. I also loved Saratoga Springs and the idea of having the freedom to gallop (no pun intended) downtown with my friends to grab a hot chocolate in the winter or smoothie in the spring."
Kayla Mitchell '19
Playa Vista, California
Health and human physiological sciences
Women's basketball team
"I chose Skidmore because I could integrate all of my desired experiences here — playing basketball, studying abroad, having career opportunities and connections, a small community with personal relationships, a beautiful campus and a great dining hall."
Nick Meconiates '22
Waltham, Massachusetts
Management and business
Men's swimming and diving team
"Skidmore was a perfect balance of NCAA Division III athletics and engaging academics."
Emma Finegan '19
Norwalk, Connecticut
Health and human physiological sciences
Skidmore College Emergency Medical Services (SCEMS)
"After attending the Discovery Tour, I saw how welcoming and interesting the student body was and I knew Skidmore was for me."
Haja Isatu Bah '21
Freetown, Sierra Leone
Environmental studies
African Heritage Awareness Club
"I chose Skidmore because of its environmental studies and sciences program and location in Saratoga Springs. The liberal arts curriculum also offered a lot of courses I was interested in in addition to my future career and graduate school aspirations."
Jacksiel Colón '21
Holyoke, Massachusetts
Management and business and sociology
Intramural and club basketball
"I chose Skidmore because of its alumni network. There are great connections tied to the school."
Tiffany Kapela-Barlow '19
Middletown, New York
Anthropology
Thoroughbred ambassador and archaeology researcher
"I chose Skidmore because of how I felt during an Accepted Candidates Day. Everyone was welcoming and honest."
"For me, the selling point was that there were no individual schools or specific academic tracks that I couldn't deviate from. Few 18-year-olds know exactly what they want to do for the rest of their lives and I knew that Skidmore was a place where I could explore all of my interests."
Sofia Carlsson '22
Alingsås, Sweden
Management and business and Spanish
Women's tennis team
"I saw that Skidmore had great academics, athletics and atmosphere to live in. Today, I feel it is truly an amazing school that's fueled my creative thought and friendships."
Olivia Berson '21
Cabin John, Maryland
Environmental studies
Sustainability Office representative
"I chose Skidmore because of how dedicated everyone is to making their passions and dreams a reality. The school is so focused on student-led programs and tending to every student's goals and I wanted to be a part of that."
David Gyampo '19
Accra, Ghana
International affairs
African Heritage Awareness Club
"I chose Skidmore because it gave me options. I didn't have to pursue a singular track to my education."
Hannah Weighart '19
Brookline, Massachusetts
Health and human physiological sciences and dance
Dance and science researcher
"I chose Skidmore because I could study both dance and science without prioritizing one over the other. I liked that I could double major in two radically different areas of study. Skidmore even surprised me with the opportunity to conduct original research on dance science."
Sophia Paulino '22
New York City
Undecided major
First-year class president
"I visited Skidmore twice before officially committing. Each time, I was valued and treated with kindness. Skidmore students have so much tolerance, passion and will to learn. I could see myself as a member of the Skidmore community through those values. It has been the best decision of my life."