On top of the game at Skidmore
September 23, 2020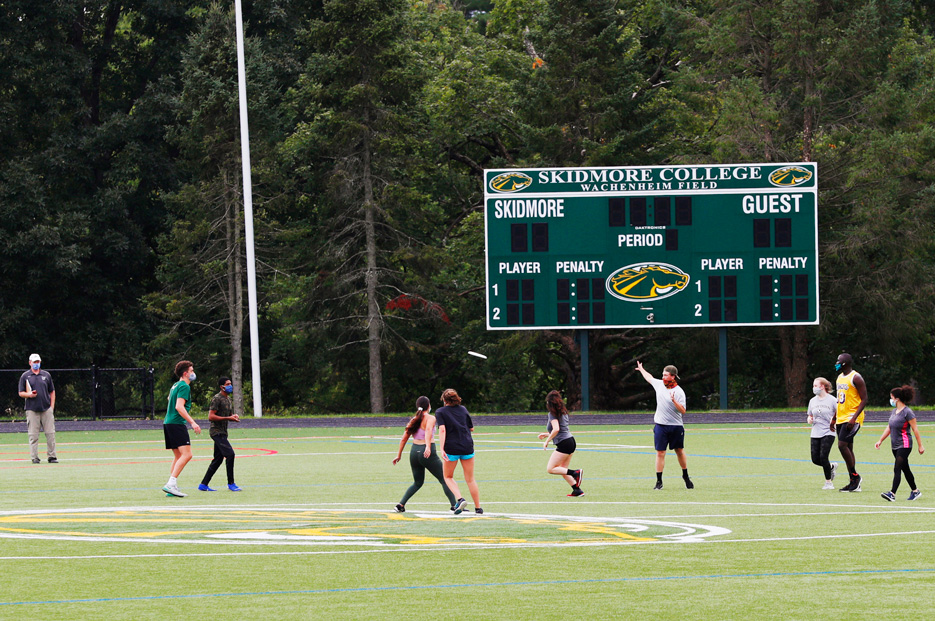 Although the COVID-19 pandemic has forced the cancellation of Liberty League competition this fall, student-athletes and all Skidmore students continue to enjoy lots of opportunities to stay active and on top of their game.
"Of course, it's disappointing that our fall athletics season couldn't take place as usual, but athletics remains a top priority at Skidmore. There are lots of ways for our student-athletes and all our students to keep active and stay fit," said Gail Cummings-Danson, assistant vice president for student affairs and director of athletics at Skidmore. "Athletics teams also continue to practice, and we remain as committed as ever to our teams and student-athletes at Skidmore."
On Oct. 3, the annual Friends of Skidmore Athletics Benefit and Hall of Ceremony, which supports Skidmore Athletics, was held as a virtual event.
From high intensity cardio interval training and distance running to fitness meditation or a walk in Skidmore's Northwoods, Skidmore is also offering recreational classes this fall to appeal to nearly every student interest.
Here are a few scenes of Skidmore students staying fit and having fun this fall.
Skidmore athletics teams continue to practice, looking forward to a return to competition. Here, Jordan Mjaatvedt '21 practices with members of the field hockey team.
Jon Bile '21 dribbles the ball as teammate Kevin Langyintuo '24 watches. Masks and social distancing are part of all athletics activities, including this practice for the men's soccer team.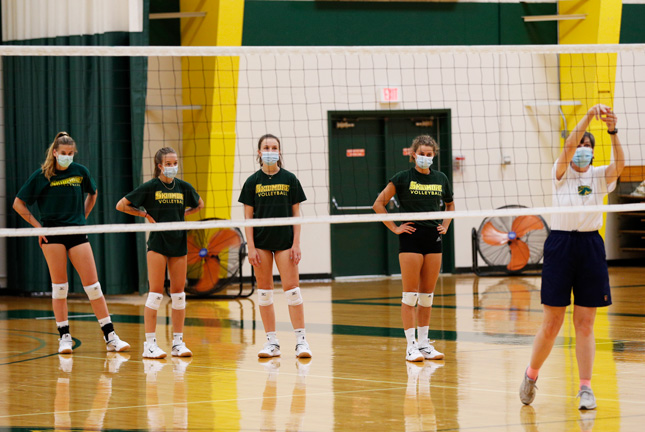 Head Coach Hilda Arrechea, right, helps members of the women's volleyball team to develop skills at practice. From left are Ella Harris '24, Bella Klosterman '23, Olivia Knowlton '23 and Carolyn Scott '24.
Students are benefiting from Skidmore's beautiful campus. These Skidmore students practiced yoga outside the Tang Teaching Museum and Art Gallery.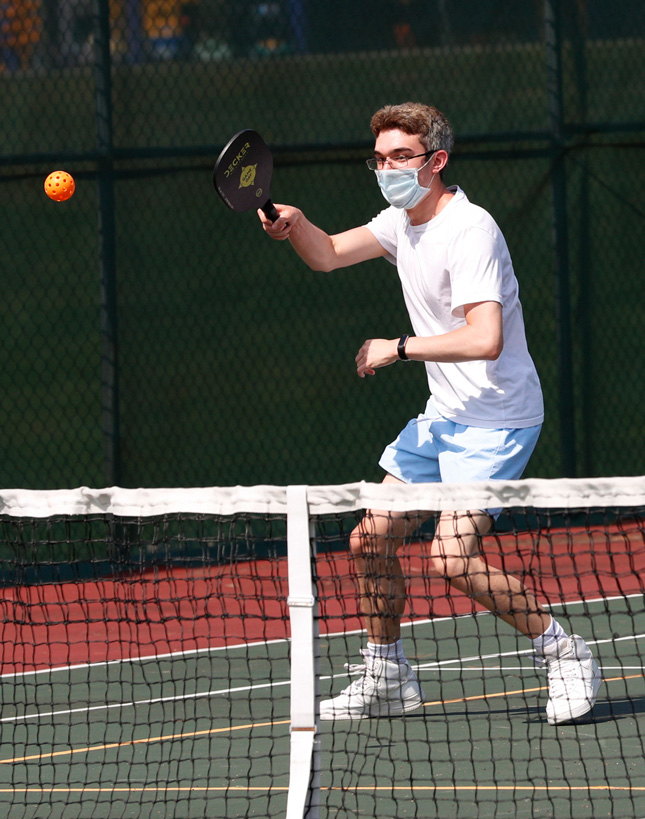 Dylan Telano '23 plays pickleball as part of multiple recreational classes offered at Skidmore this fall.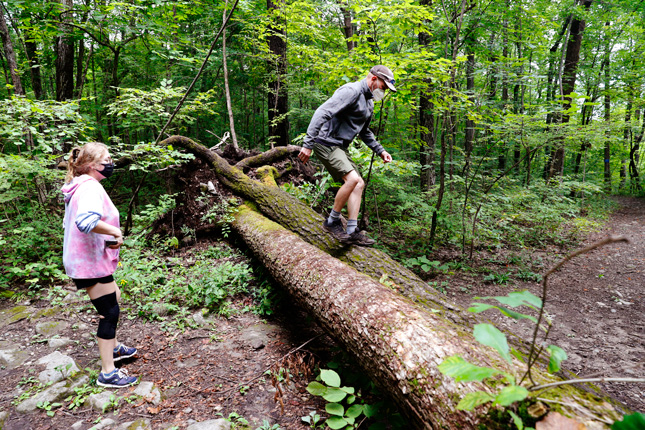 As always, Creative Thought Matters at Skidmore, and community members continue to explore new ways to stay active. Here, Nate Simms, men's tennis head coach, guides Georgie Zanotto '23 on a hike through Skidmore's North Woods.