Ensemble Connect shares classical music with Skidmore, Saratoga Springs
November 11, 2020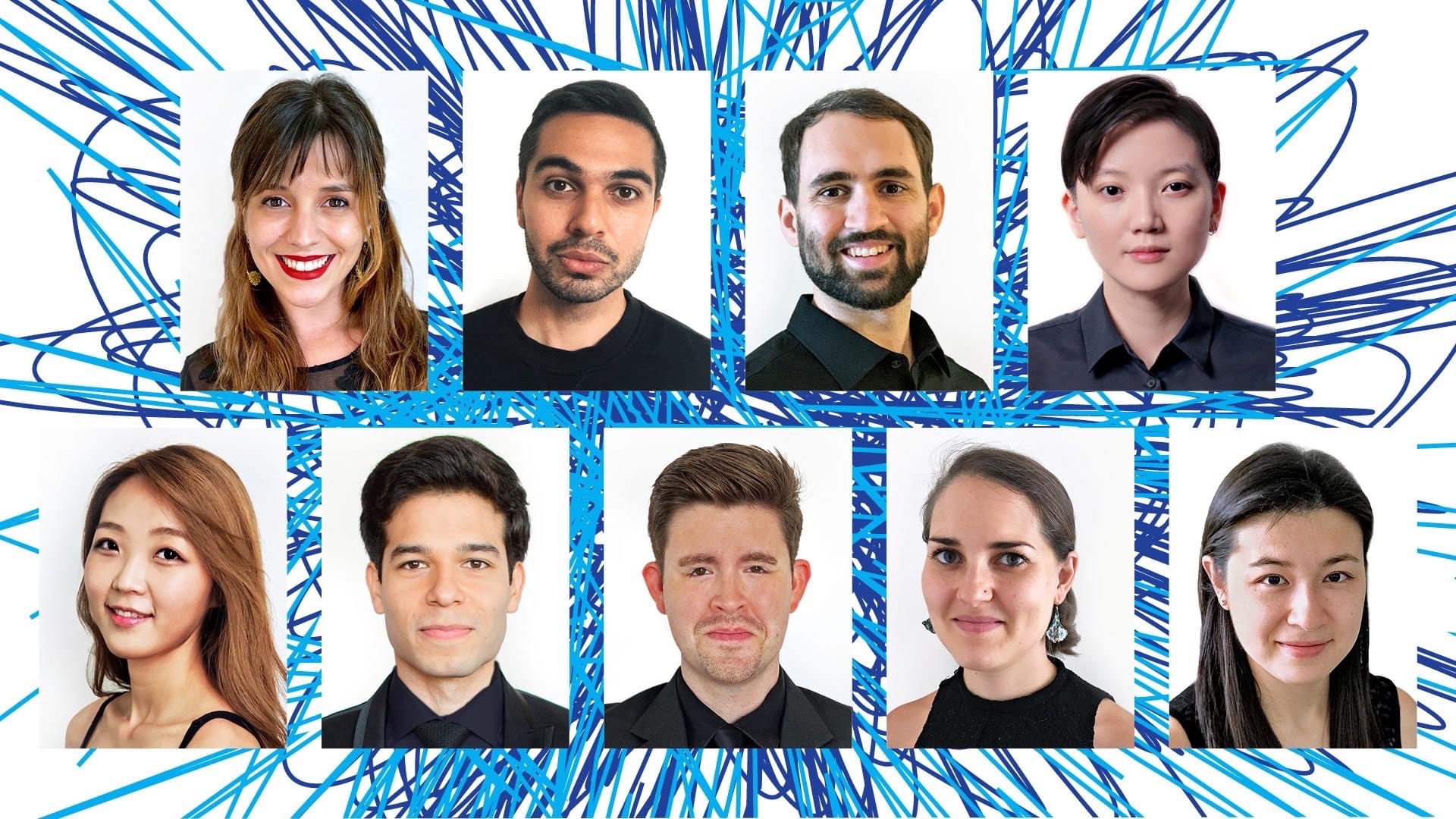 Nine young classical musicians are sharing their talents with Skidmore College and Saratoga Springs remotely this fall during the 14th biannual Ensemble Connect program residency. The musicians, who began their fellowships in September, have participated in remote visits with students at Skidmore and local schools.
Ensemble Connect will perform its first online concert of the season, titled "Up Close: United Through Separation," at 7:30 p.m. on Wednesday, Nov. 18, with composer and performer Reena Esmail collaborating as an artistic partner.
The free, virtual concert presented by Skidmore College and Carnegie Hall will be available on YouTube. Viewers will experience an online, immersive event that explores the ways in which we invent, recreate, and imagine unity and closeness in a time of forced separation, while simultaneously exploring our yearning for connection.
Ensemble Connect fellows plan to record additional online ensemble performances later this season.
Ensemble Connect is a program of Carnegie Hall, The Juilliard School and Weill Music Institute in partnership with the New York City Department of Education. The two-year fellowship program prepares the next generation of promising classical musicians in the United States for careers that combine musical excellence with teaching and community engagement.
"Ensemble Connect's virtual residency this year allows our fellows to connect with the Skidmore College and greater Saratoga Springs community in the safest way possible, while still being able to provide a memorable musical experience for everyone involved," said Ensemble Connect Director Amy Rhodes.
Since 2007, Ensemble Connect has participated in two, five-day residencies at Skidmore each year. Through concerts, master classes, lessons, interactive performances and other events, fellows have reached over 27,000 community members with classical music, including many individuals who otherwise would not have had the opportunity to be exposed to such world-class music.
The new fellows said they are excited to be able to continue the 14-year partnership online.
"I am looking forward to making the most out of being so far apart and embracing the challenges that it brings," said cellist Laura Andrade. "This is such a wonderful opportunity to celebrate our most universal human experiences and bring them to life!"
Whereas fellows typically visit local schools in person, they offered six virtual school visits this year with school-age students at the Caroline Street and Division Street elementary schools in Saratoga Springs, as well as at the BOCES cooperative, in early October.
"I loved working with the young students at Division Street Elementary," said Cort Roberts, a horn player. "It is always a joy to tap into the imagination of young students, and the remote nature of the class didn't get in the way of that at all."
Fellows also conducted virtual class visits at Skidmore with Senior Instructor of Physics Jill Linz's Physics: Sound and Music students, and Associate Professor of Music Anthony Holland's Music Composition students. Holland's students have been meeting with the fellows as they compose music for a woodwind quintet that fellows will record and return with feedback.
Ensemble Connect fellows plan to return to Skidmore Feb. 9-13, 2021, if conditions permit.
This fall's virtual residency was made possible by the support of alumna Beverly Sanders Payne '59 and her husband, David Payne. For more information on the history of the program at Skidmore, visit www.skidmore.edu/ensembleconnect.