Photo essay: A rewarding fall semester
November 17, 2020
The fall semester brought unique challenges associated with COVID-19, but it also offered many of the opportunities that characterize Skidmore's on-campus experience, from athletic training with teammates to meaningful conversations with friends.
Although the term represented a unique time in Skidmore's history, some moments captured by Staff Photographer Sarah Condon-Meyers show that Skidmore's community continued to express itself creatively while enjoying a rewarding on-campus experience.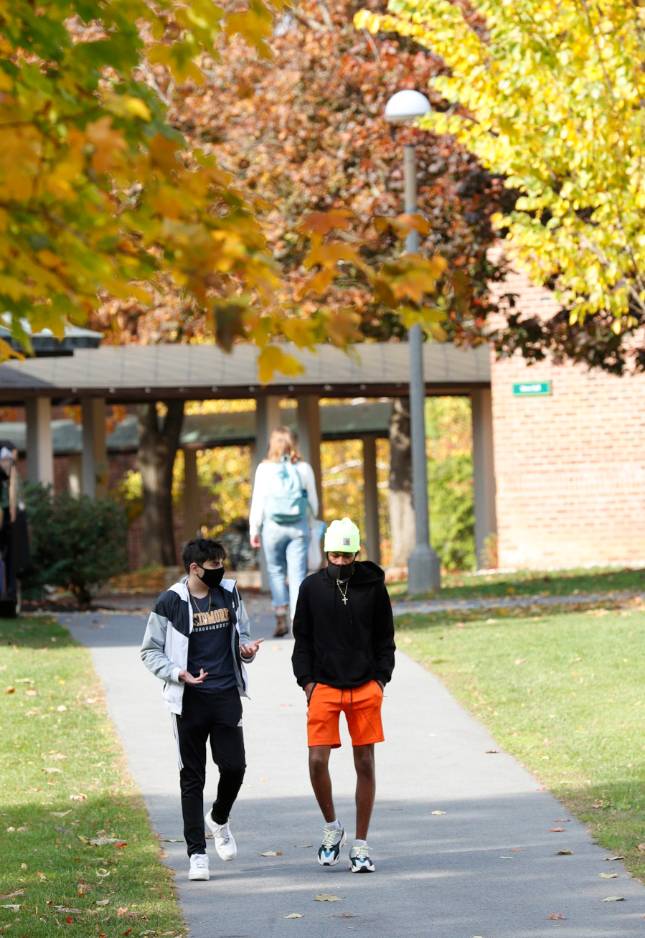 The Skidmore community embraced strict safety guidelines but there were plenty of ways to spend time safely with friends. Pablo Rodriguez '24 and Noah Pean '24 chatted as they made their way across campus.
Courses were offered in person, online and in hybrid formats. Assistant Professor A.J. Schneller and students in his Environmental Education course held a class meeting outside.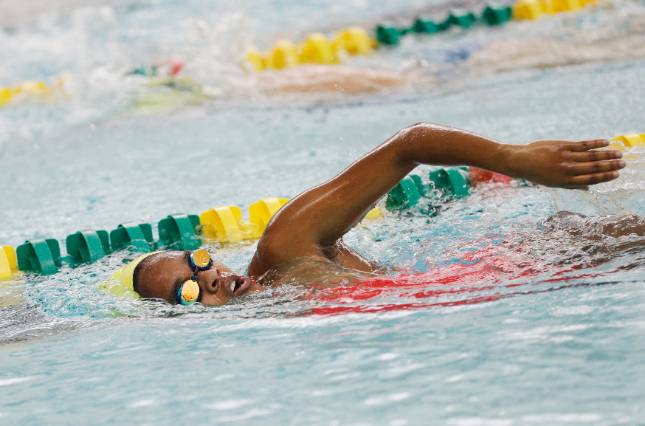 Although competition did not take place, student-athletes like Alyssa Ramsay '21 continued to train.
Students continued to hone their skills and find new talents. Rob Titsworth '21 worked on a piece during a ceramics class.
Team spirit pervaded the fall semester. President Marc Conner, who urged everyone to go "all in" on efforts to protect Skidmore from COVID-19, embraced every chance to meet members of the Skidmore community, including Women's Basketball Coach Jessica Turner (holding a basketball) and players at a practice in November.