Photo essay: Spring energy on campus
March 15, 2021
Spring semester is in full swing at Skidmore College, and students are enjoying an array of in-person opportunities, from dynamic courses and laboratory experiences to arts exhibitions and athletics practice.
Here are a few images of students enjoying Skidmore's academics, campus life and recently warming temperatures.
Victoria Thorpe '23 conducts a chemistry experiment in a lab in Skidmore's new, state of-the-art Center for Integrated Sciences whose North Wing opened this academic year.
Josh Melcer '23 works on a loom during a fiber arts course.
Natalie Smith '22 examines ceramics in the 2021 Juried Student Exhibition at the Schick Art Gallery.
Goaltender Phoebe Beshlian '23 practices with teammates during practice for the women's lacrosse team.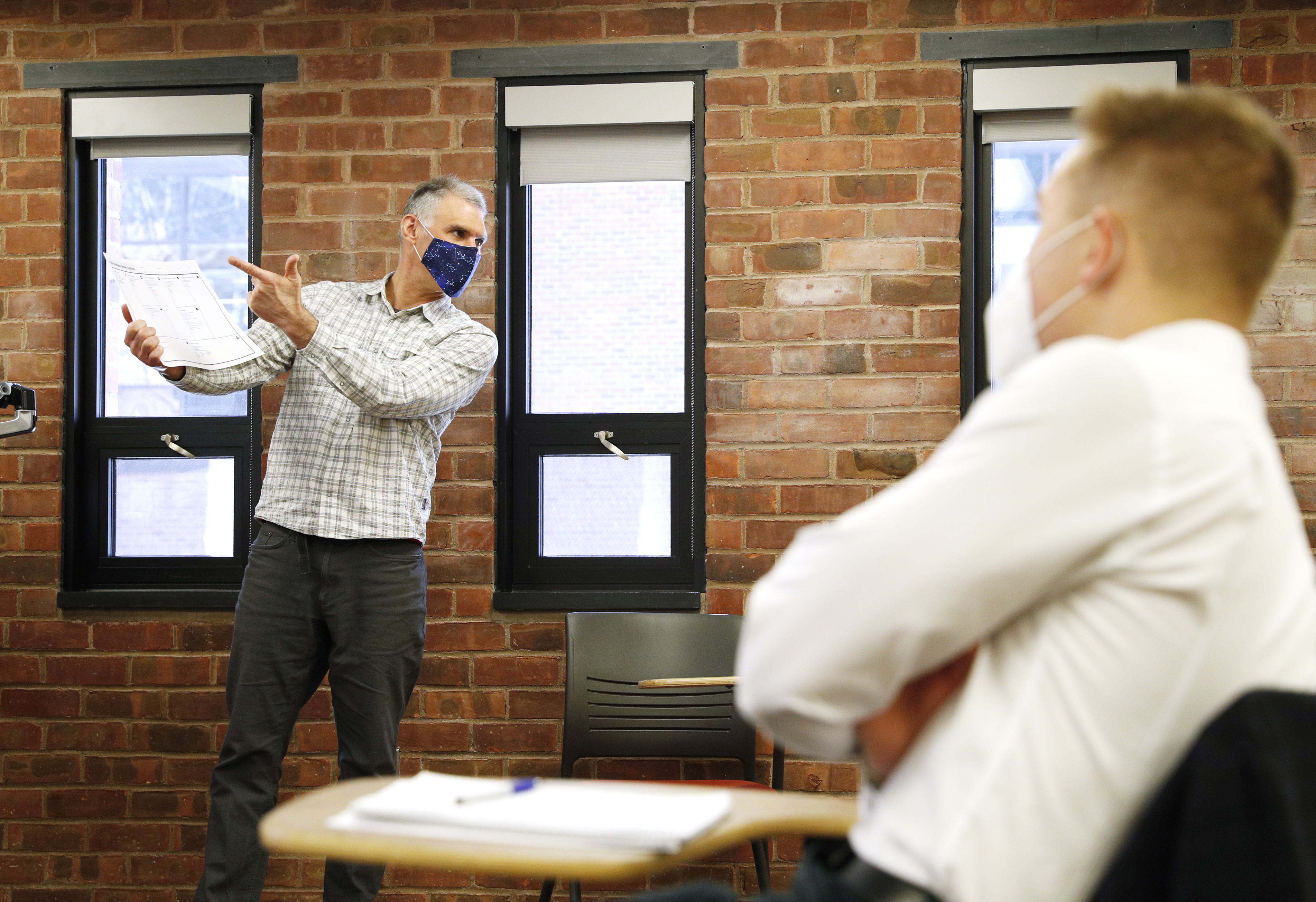 Professor Mark Youndt speaks in a course from the Management and Business Department.
Katie Mayhew '21 examines bird specimens as part of a biology course.
A student enjoys a quiet break in a hammock near Scribner Library.
Hanna Nyberg '20 captured this photo of a stunning sunset over Northwoods Village Apartments in the final days of winter.