Skidmore recognized as a top college for value, financial aid, and sustainability
September 13, 2022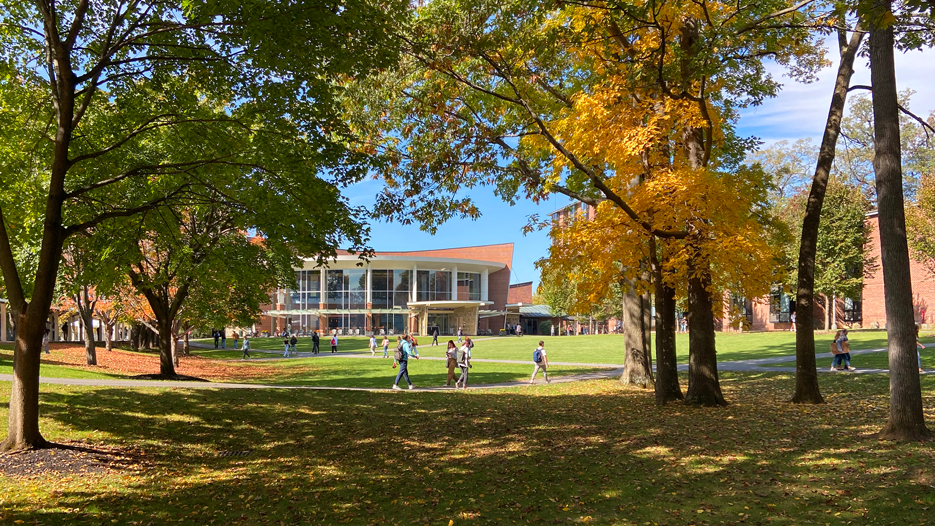 Skidmore College has again been named among the top liberal arts colleges in the nation and is receiving recognition for its value, financial aid, and commitment to sustainability.
U.S. News & World Report ranked Skidmore No. 39 in the National Liberal Arts Colleges category of its 2023 Best Colleges rankings. The publication also listed Skidmore as a "Best Value School" and among its top 50 colleges for "Least Debt." Given these and other factors, Skidmore also made it to a relatively new list, "Top Performers on Social Mobility," an accolade for schools enrolling and graduating students receiving Pell Grants.
The Princeton Review recently included Skidmore on its list of Best 388 Colleges. Skidmore was among the top 10 colleges for "Great Financial Aid," "Best Campus Food," and commitment to sustainability ("Green Matters: Everyone Cares About Conservation"). Skidmore is also on Princeton Review's list of Top 50 Green Colleges.
Niche's student survey ranked the College as a top 10 school in New York state for biology, business, English, history, and psychology. Skidmore is also on Niche's top 50 lists of "Best Liberal Arts Colleges in America," "Best Colleges for Art in America," "Best Colleges for Performing Arts in America," and "Best College Food in America."
Skidmore was also recently recognized as one of the 2022 Best Colleges in America by The Wall Street Journal/Times Higher Education College Rankings and has received multiple favorable rankings from Kiplinger and Forbes.
Since rankings cannot capture the distinct and complete nature of any college, prospective students are invited to learn more about Skidmore at skidmore.edu/admissions.