Photo essay: Fall peaks at Skidmore
October 20, 2022
The fall semester is in full swing with a range of exciting academic, artistic, athletic, and community events underway. Here are a few scenes showing life on campus this fall.
---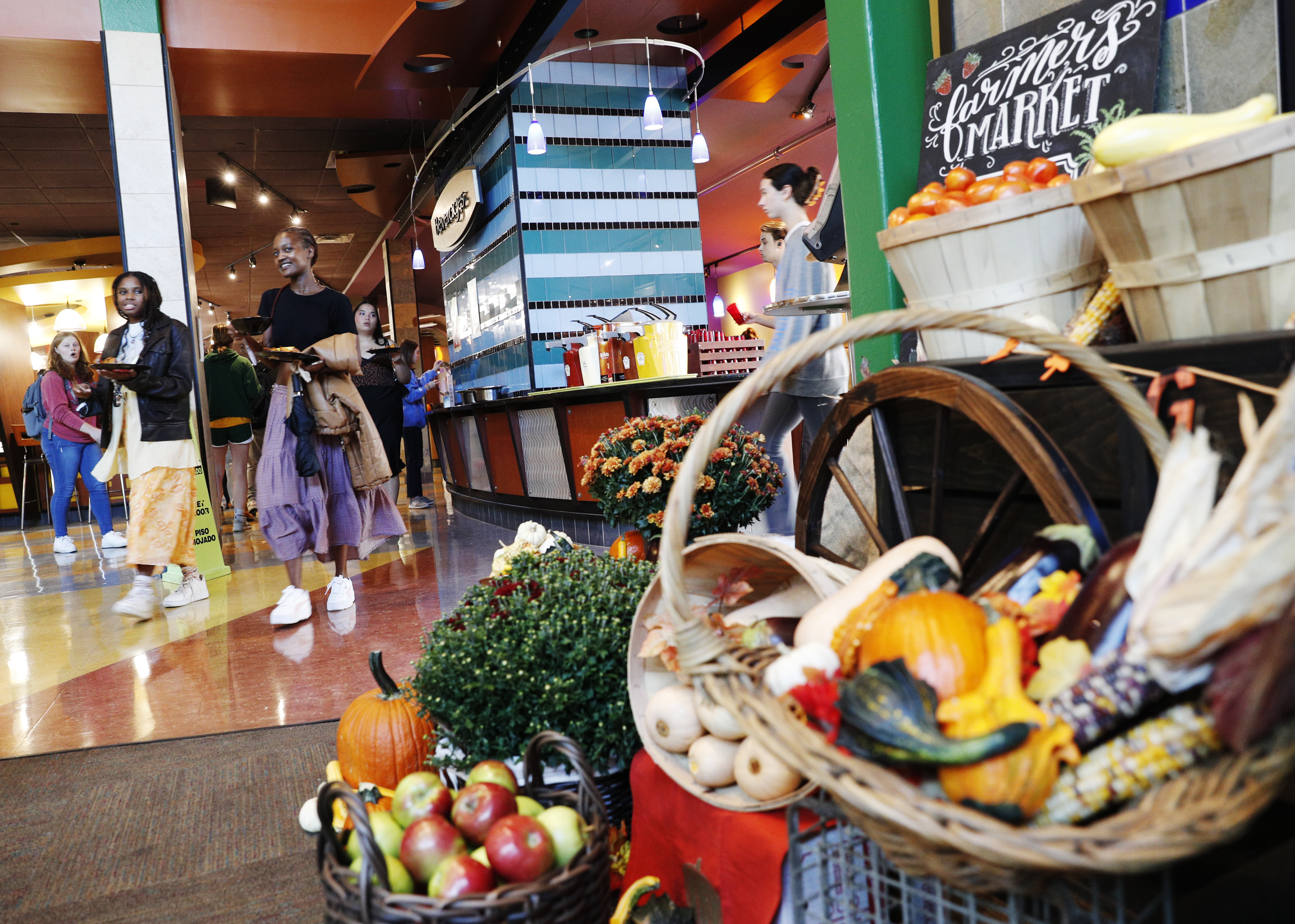 Skidmore's award-winning Dining Services team hosts a Garden Harvest Theme Dinner for the Skidmore community featuring produce grown in the Skidmore Community Garden.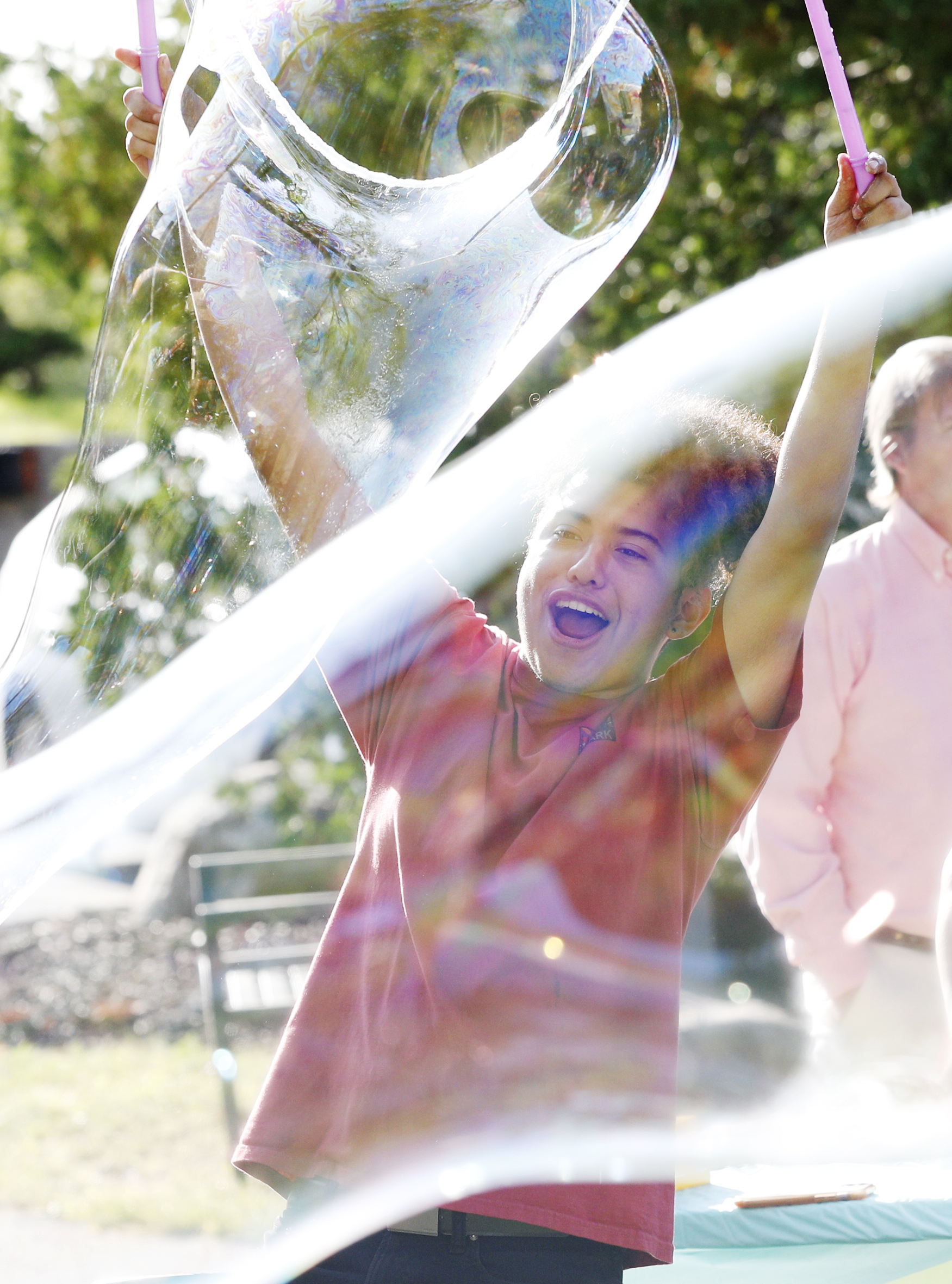 Brian Labra Vergara '24 makes giant bubbles during the Arts Quad Party in September.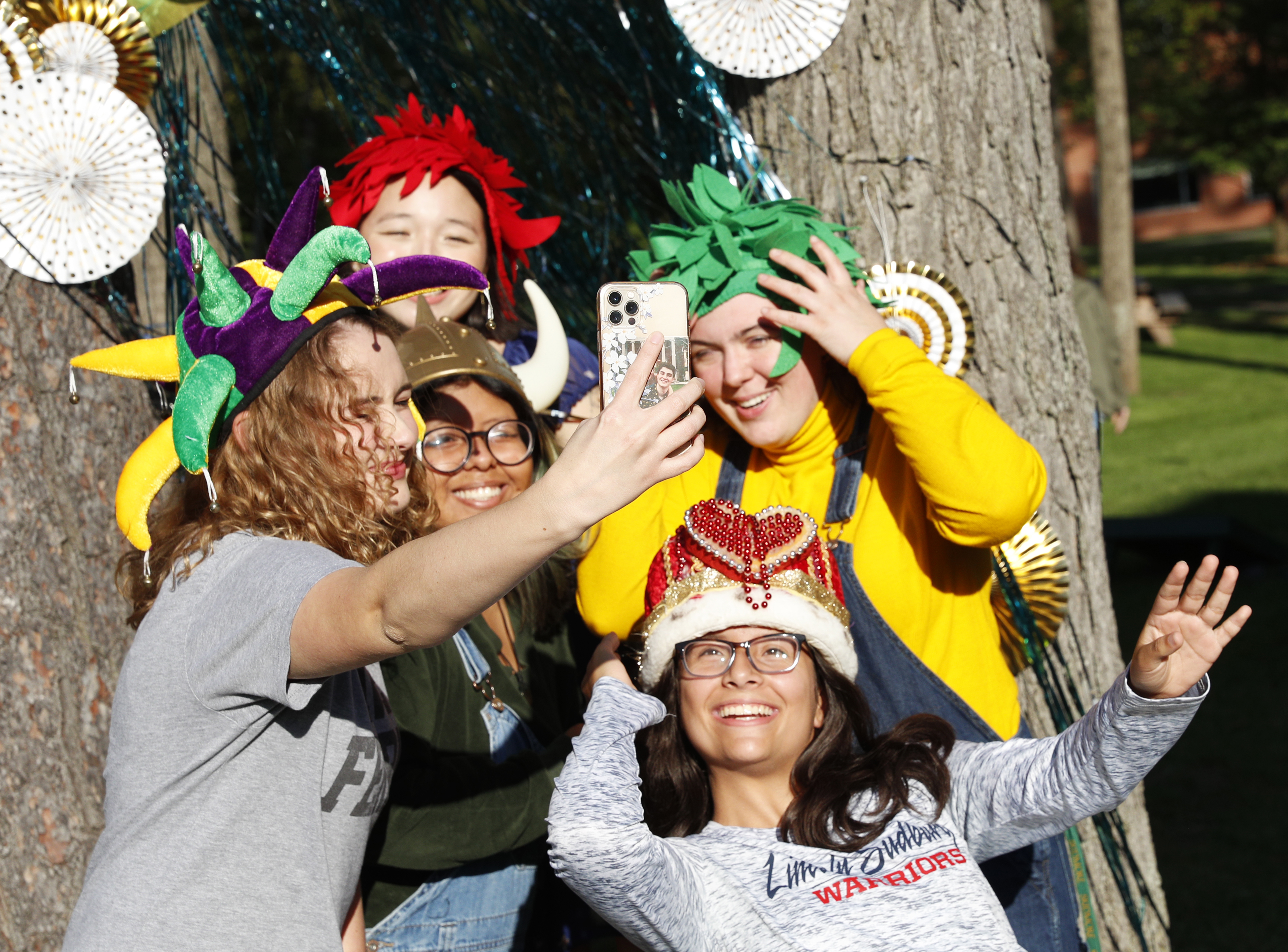 Students pose for a selfie at the Arts Quad Party.
Nigerian writer Chimamanda Ngozi Adichie, center, poses with Professor of English Calvin Baker, left, and President Marc Conner at the Annual Frances Steloff Lecture.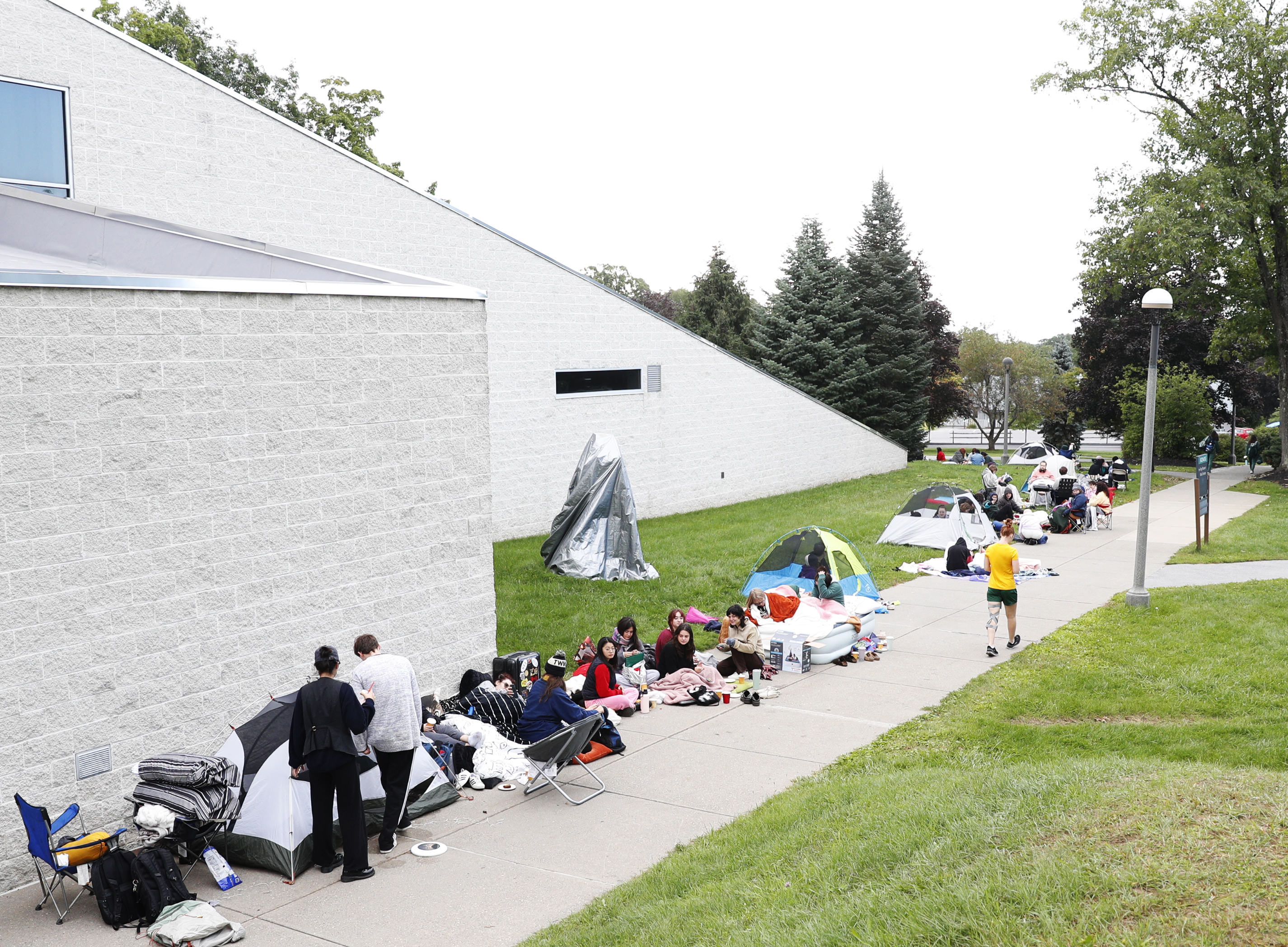 Students camp out outside the Tang Teaching Museum for the opportunity to borrow dozens of pieces of art from the museum as part of its Roommate program.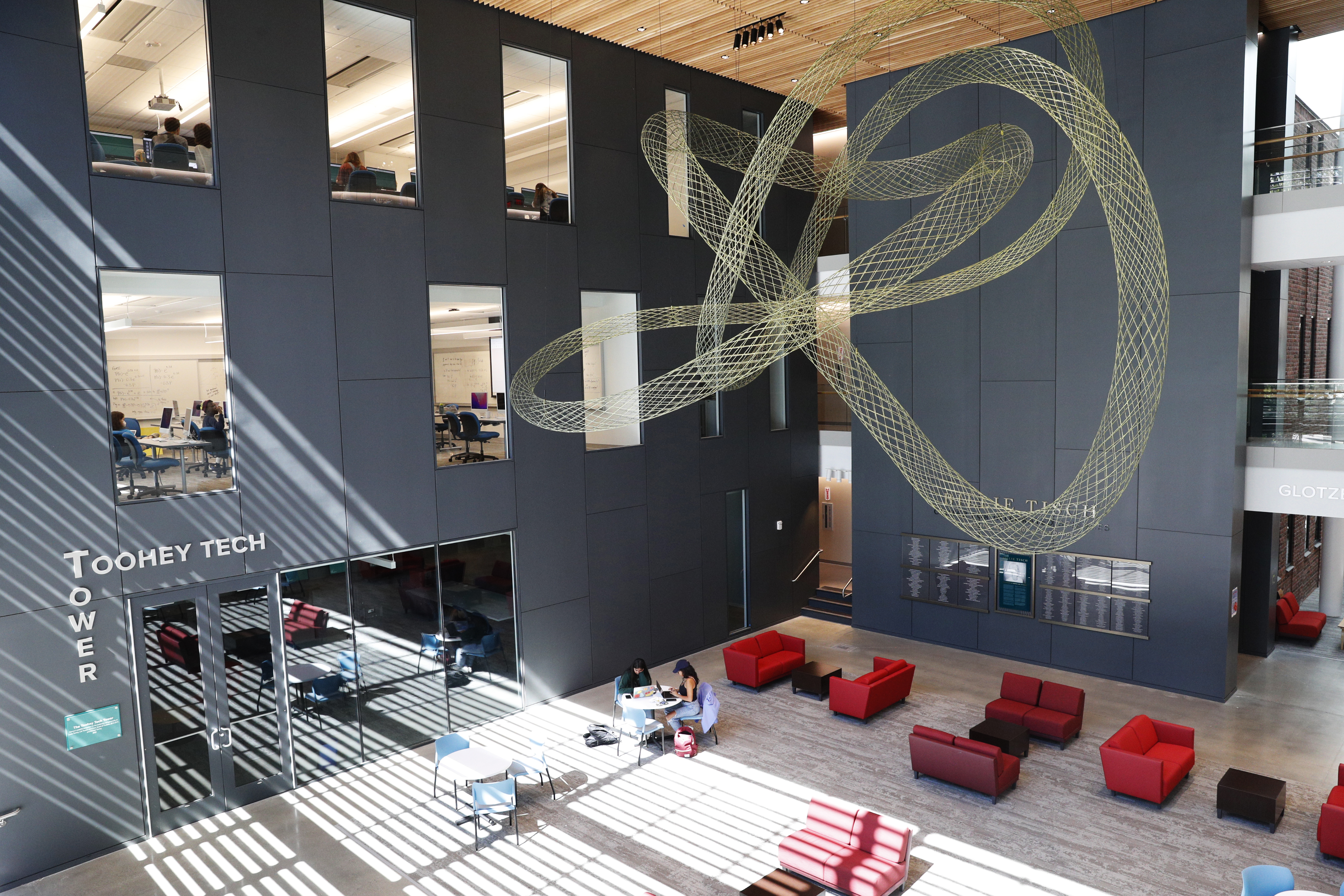 Sunlight illuminates "Entanglement," by Alyson Shotz — a mobius strip, a knot, a DNA helix, and a work of contemporary art — in the newly opened North Wing of the Billie Tisch Center for Integrated Sciences.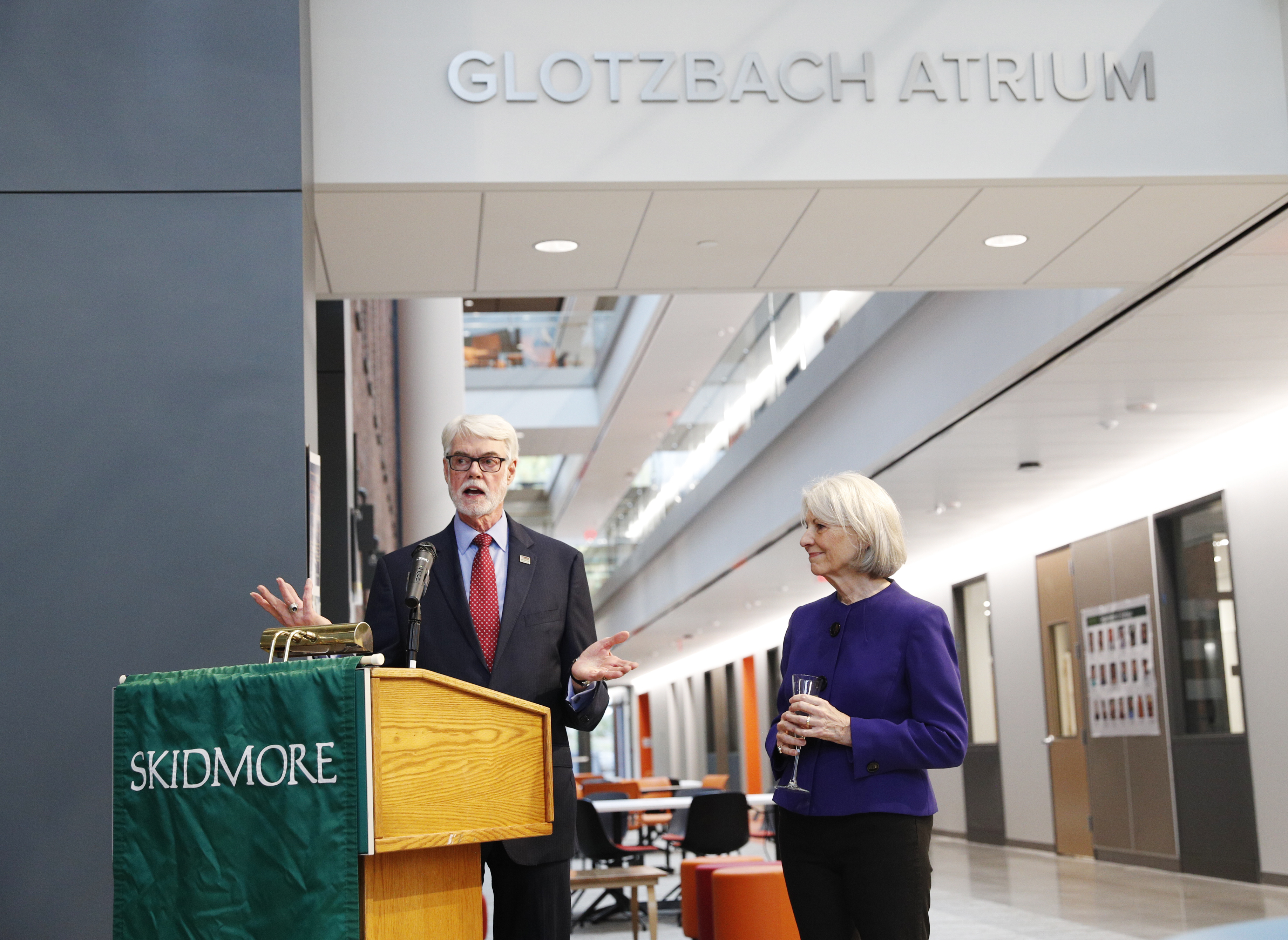 President Emeritus Philip Glotzbach and Marie Glotzbach are honored in the Glotzbach Atrium of the Billie Tisch Center for Integrated Sciences.
Tyler Davis '26 and Lauren Eicher '25 examine a tree during a biology course
Anesu Mukombiwa '24, left, works with Jesse O'Connell, assistant director of the John. B. Moore Documentary Studies Collaborative (MDOCS), during a documentary studies course.
Siya Mabuza '25 and Sameel Syed '24 work together during a computer science course.
Members of the men's lacrosse team share a laugh at Pie Throwing for a Cause, which supports Shelters of Saratoga.