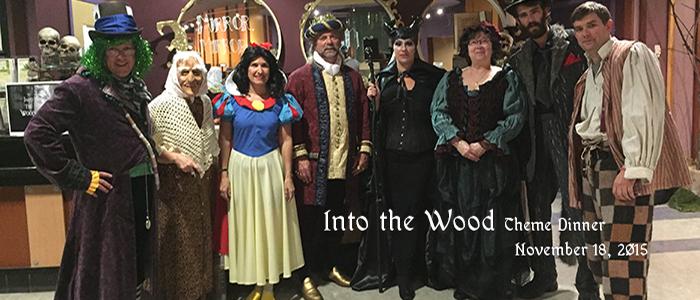 News & Events
What's up at Skidmore Dining? Our culinary staff go all out to provide you with great dining experiences in unexpected ways throughout the year with theme dinner and special events.
News
The Dining Hall is working with our Facilities Department, the Sustainability Team on campus and Casella Waste to go to Zero-Sort Recycling. New recycling containers have been purchased and the Dining Hall is recycling all metal cans, most plastics, cardboard, aluminum, and glass. This will improve our recycling efforts and make us a more "green" campus. A video is available at zerosort.com

The Burgess Café is, as of Fall 2014, "Proud to Serve Starbucks" products to our students, faculty and staff. All of the coffee is sustainable and fair trade which supports the farmers in Central South America, Africa and Indonesia. This program also has a sponsored scholarship program to support the collegiate sustainability mission of the College. Frequent buyer cards are available.

Skidmore College continues to have a very diverse student body and this year the freshman class, the Class of 2018 would consider 34 different countries "home" either through citizenship or residency. They are as follows:
* Austria * Bahamas * Belgium * Bermuda * Bolivia * Canada * China
* Czech Republic * Ethiopia * France * Germany * Ghana * Greece
* Haiti * Hong Kong * India * Japan * Jordan * Korea, Republic of
* Lithuania * Malawi * Nigeria * Pakistan * Philippines * Singapore
* South Africa * Spain * Switzerland * Syria * Taiwan * Thailand
* Turkey * United Kingdom * US * Viet Nam
We have a new sushi program which offers a variety of fresh sushi daily to the Spa, the Burgess Cafe and the Atrium Café. Frequent buyer cards are available.

Fresh produce is available daily at the Atrium Café.

Dining Services is now on Facebook. Like us on this link http://www.facebook.com/SkidmoreCollegeDiningServices and receive updates of our events and many more.

Pepsi has installed a state of the art dispensing unit in the Dining Hall, the only one in a College or University in the nation. You use an I-pad device for creating your own beverage with over a hundred different combinations. We have been selected as a test account for this pilot program.

The Dining Hall continues to expand our sustainable efforts by purchasing from local farms procuring local vegetables, milk, ice cream, cheese, yogurt, sausage, eggs, bread, beef and sustainable seafood.
Skidmore College has just installed two new interactive vending machines located on the ground floor of the Case Center and the ground floor of the Sports Center. These state of the art machines are all touch screen and are broken down by category, nutritional facts and allergens.
2015-2016 Theme Dinners & Events
Fall Semester
Founders Day Celebration: September 8, 2015
Farmers Market Dinner: September 22, 2015
October 16-18: Celebration Weekend
International Themed Dinner: November 16, 2015
Into The Woods: November 18, 2015
Holiday Dinner: December 10, 2015
---
2014-2015 Theme Dinners & Events
September 17th - Toga Dinner
October 7th - Farmer's Market Dinner
December 9th - The Polar Express "Pajama" Dinner
February 17th - Mardi Gras
April 1st - Pirates and Mermaids
---
2013-2014 Theme Dinners & Events
September 3rd - New England Clam Bake
October 10th - Farmer's Market Dinner
November 12th - Harry Potter Theme Dinner
December 10th - Holiday Dinner
January 21st - Alice in Wonderland Theme Dinner
February 11th - Roaring 20's Theme Dinner
March 18th - Island Night Dinner
December 10th - Holiday Dinner