Election season: Dialogue across the aisle
October 3, 2016
This article is part of the Skidmore College Election 2016 series.
Two local-area congressmen known for civil debate and bipartisan cooperation—Chris Gibson (Republican, 19th district) and Paul Tonko (Democract, 20th district)—will discuss "What Happened to Compromise?" at Skidmore College on Monday, Oct. 10, at 7:30 p.m. in the Tang Museum's Wachenheim Gallery. Their discussion, moderated by journalist and PBS host Alexander Heffner, will address issues ranging from the upcoming elections to the future of political discourse and will allow time for audience questions. It is free and open to the public.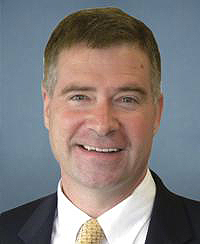 U.S. Rep. Chris Gibson
With a Cornell PhD in government, Gibson taught at West Point and authored the 2008 book Securing the State. A much-decorated Army veteran, he saw seven deployments including Iraq and Kosovo. He rose to the rank of colonel and commanded a relief team in Haiti after the 2010 earthquake. First elected to Congress in 2010, he has served on the House Armed Services, Agriculture, and Small Business committees.
U.S. Rep. Paul Tonko
Tonko, who holds a degree in mechanical and industrial engineering from Clarkson, served in the New York State Assembly from 1983 to 2007. He became CEO of the New York State Energy Research and Development Authority, and then was elected to the U.S. Congress in 2009. He has been active in the House Committee on Energy and Commerce, serving as the ranking member of its environmental subcommittee.
The host of PBS's The Open Mind, Heffner has been a White House correspondent, has written for RealClearPolitics, the New York Times, and other major media. A panel moderator at many universities, he has been called "a totally engaging, whip-smart and approachable proponent for the country's young people. "
The event is part of the Tang Museum's A More Perfect Union exhibition and is co-sponsored by the Offices of Academic Affairs and Communications and Marketing.