Ujima fashion show
April 19, 2017
Skidmore's Ujima, a Caribbean and African American student club, staged its 23rd annual Fashion Show in March. This year's show was titled "If this melanin could speak ... This is our story" and delved into African and Caribbean history to express what true perseverance looks like through fashion.
More than 30 students, from models to stage directors, got involved in the production, including four co-directors: Kiana Doumbia '17, Zimkita Mpumpula '18, Jonathan Ogunleye '17, and Isabel Rojas '17. "As co-directors, our goals were to educate, to create, and to represent," says Rojas. "With every scene, we wanted to educate and remind everyone that we, as afro descendants, are vibrant, artful, creative, strong, and beautiful."
Presented in four parts, the fashions reflected how people of African and/or Caribbean descent have drawn on their inner perseverance despite hardships. Ogunleye says, "The show is about the different ways that people of color continue to excel and be great, even with the countless people that continue to tell us no, close doors, and try to get us to stop. We have embraced many obstacles in our lives and we don't let them deter us." Models wore headwraps, showed off their dance moves, and stunned the audience with a closing scene dedicated to "black excellence."
For model Kyla Johnson '20, the show was an exercise in liberation: "I have never been surrounded and humbled by such beauty, poise, strength, confidence, and straight-up attitude in one place in my life! Our history, our clothing, our culture, our hair, our skin are worthy of being loved and showcased."
The Swahili word "ujima" refers to building and maintaining community together, treating others' problems as your own and solving them together. At Skidmore, Ujima brings together students from every cultural background to engage in dialogue about African and Caribbean cultures.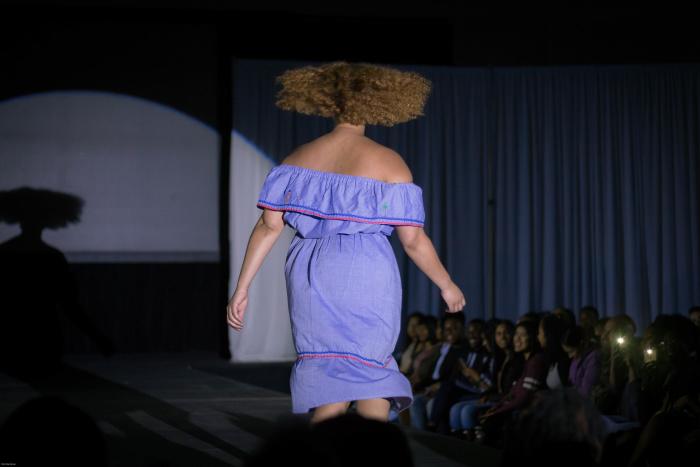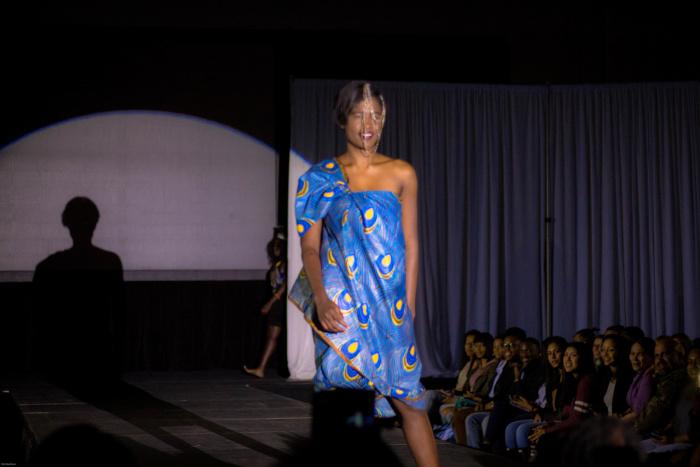 Editor's note: A previous version of this article incorrectly stated that the Ujima fashion show is in it's 26th year. The article has been updated to reflect the change.