Vis-a-vis: "In It" inspirations
October 17, 2017
Gender, race, and interactions of identity and inclusion were among the topics in the all-campus discussions of last week's "In It 2" programming. (Photos by Ed Burke)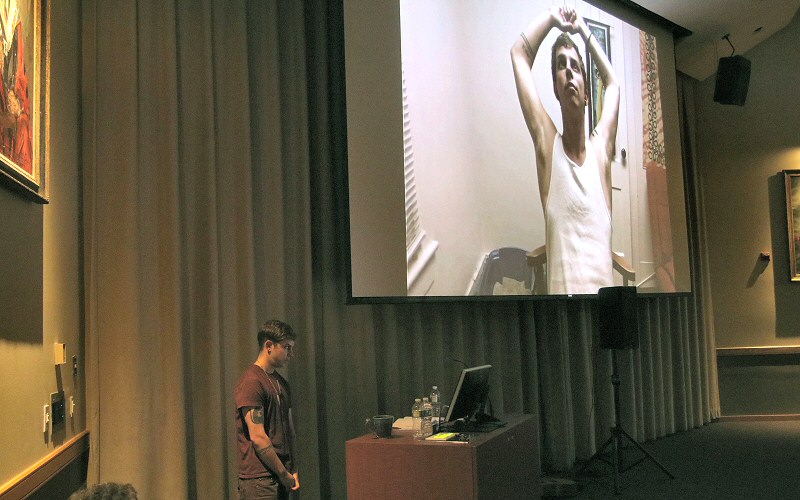 Transgender activist and popular
YouTube vlogger
Skylar Kergil '13 screens one of his videos during
his presentation
. Also a singer-songwriter, he performed with his guitar.
Skylar Kergil '13 signs copies of
his new book
. Before his formal presentation, he talked with faculty and staff and also greeted LGBTQ+ students and others.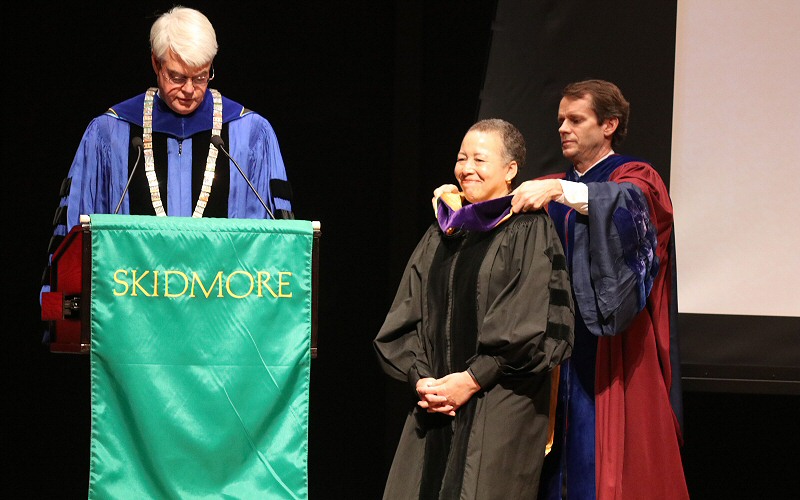 Renowned scholar and former Spelman College President Beverly Daniel Tatum receives a Skidmore honorary degree from Skidmore President Philip Glotzbach (left) and Dean of the Faculty Beau Breslin (right). She then
spoke with
Skidmore dean of students Cerri Banks and intergroup relations professor Kristie Ford.
Psychology researcher Beverly Daniel Tatum signs the new, revised edition of her acclaimed
Why Are All the Black Kids Sitting Together in the Cafeteria
and other books.
"Three Generations of Villarosas"—that is, pioneering bookstore entrepreneur Clara Villarosa and her daughter, national journalist Linda Villarosa, together with Skidmore senior Kali Villarosa, an international affairs major and campus activist—talk turkey about women in business and leadership. [
video
]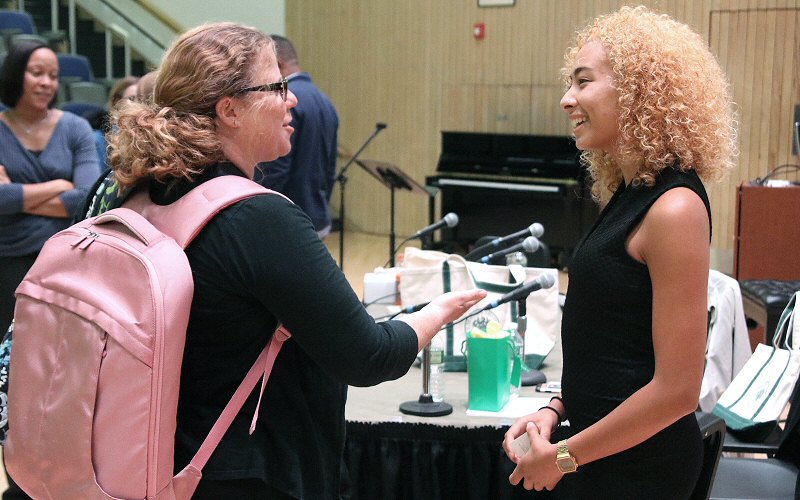 Kali Villarosa '18 (at right), a State Department intern and Pickering Fellow, chats with an audience member after the panel with her mother and grandmother.