Six uniquely Skidmore winter experiences
February 21, 2018
Winter. It's a hot topic when you go to school in Upstate New York. Some people celebrate every snowfall. Others insist on hibernating all season. No matter your position, there's something special about winter at Skidmore. In fact, some of our favorite traditions and events happen during the winter months. Ranging from culinary to comedy, cold to cozy—here are a few ways Skidmore students make the most of winter.


1. Taking a stroll back in time at the Victorian Street Walk
The winter fun kicks off in early December when downtown Saratoga Springs transforms into a Victorian winter wonderland thanks, in part, to the efforts of Skidmore students. Each year, students fill the streets alongside thousands of community members for live music, shopping and celebration leading in to the winter holidays. Many students volunteer their time as vocal and performance artists. Others are behind the scenes planning the massive event as they work and intern for local businesses and city organizations.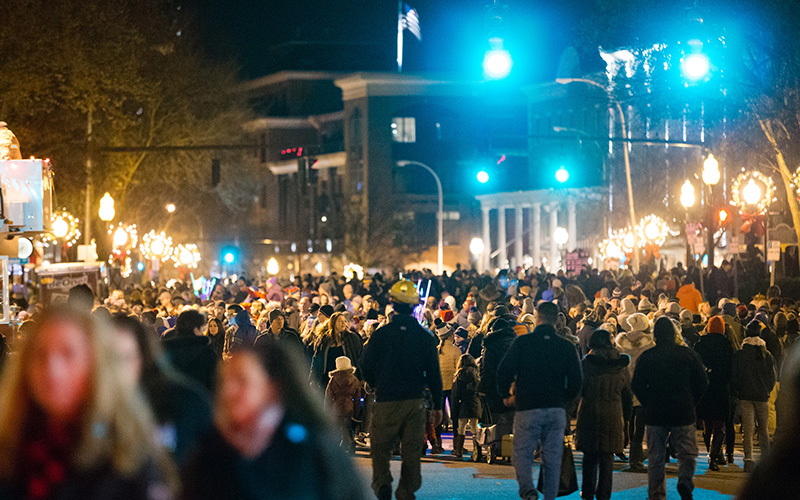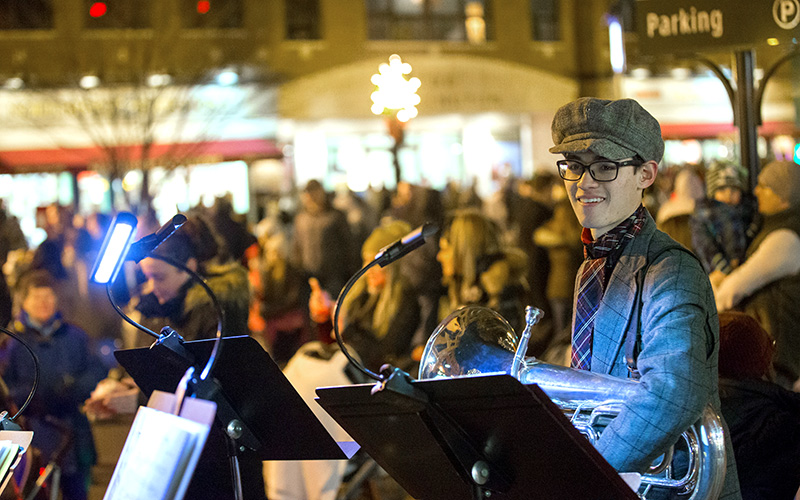 2. Laughing through the night at Skidmore's National College Comedy Festival
Google "college comedy," and Skidmore's National College Comedy Festival tops the search list. Known as ComFest for short, the student-produced annual comedy show features popular professional comedians and premier improv and sketch groups from colleges around the country.

What is it that makes ComFest unique? Over the years, the event has played host to some of the brightest college comedy talent in the country, alongside established and up-and-coming professional acts. Founded in 1989 by Skidmore's own David Miner '91 (producer of television hits such as Parks and Recreation, Unbreakable Kimmy Schmidt, and Master of None), ComFest was one of the first gatherings of college and professional comedy talent, and the tradition continues nearly 30 years later.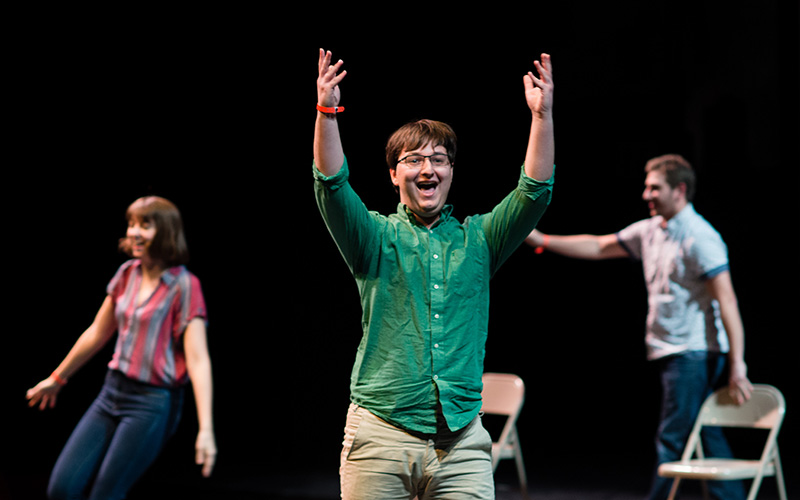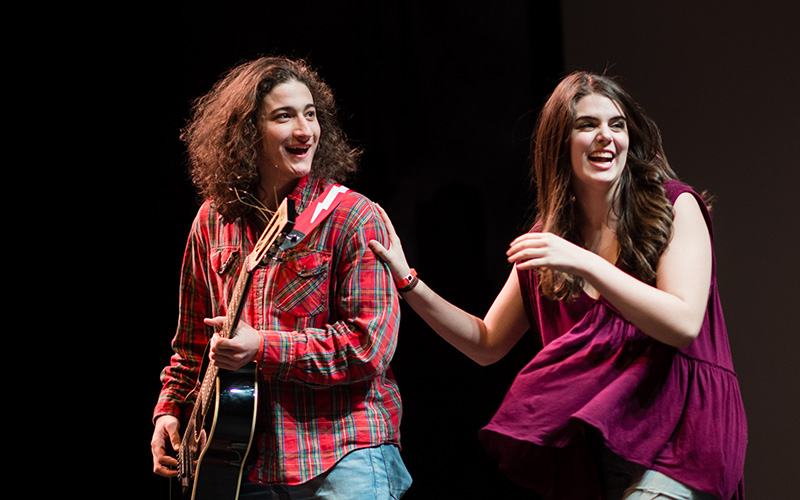 3. Feasting your way across Saratoga Springs' food scene at Chowderfest
Typically held in early February, Chowderfest is one of the most popular events in Saratoga Springs. Each year, thousands of people come to purchase $1 cups of chowder from as many restaurants as their stomach can handle (there are more than 80 to choose from). Some restaurants offer classic varieties, while others let their creativity come through with unique concoctions. Many Skidmore students make a day of it, donning their favorite winter garb and walking downtown from campus to get their fill.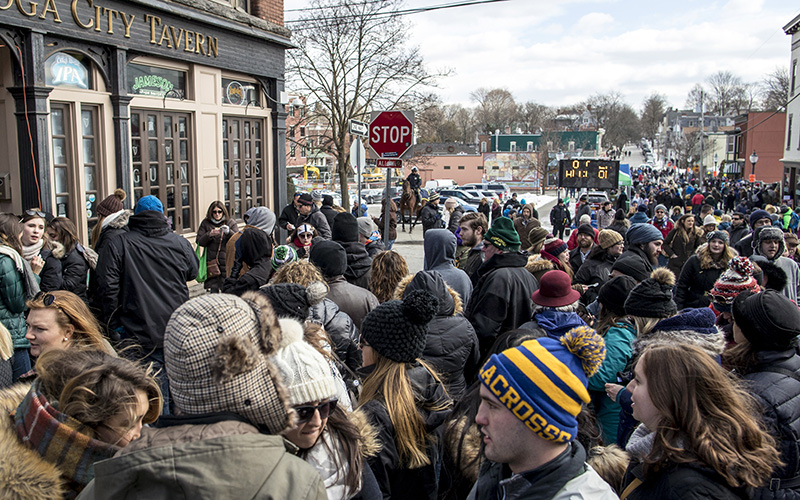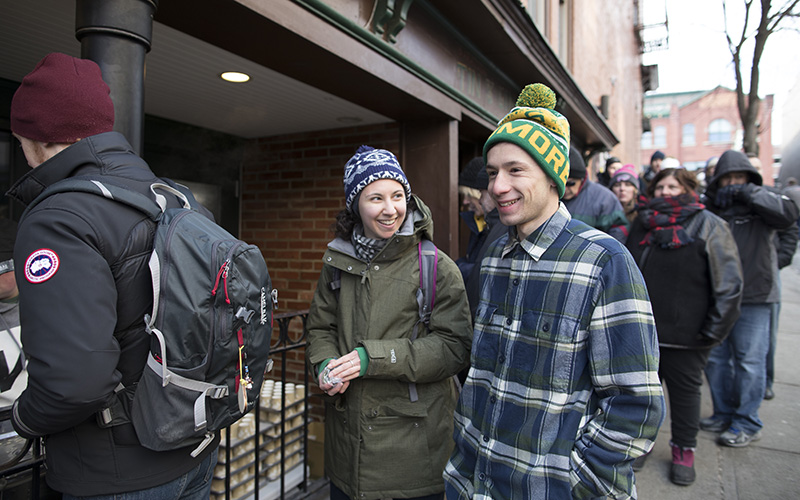 4. Catching up in cozy campus spots
The Scandinavians call it hygge, a feeling of coziness and comfortable contentment, but at Skidmore, it's just called life. When the temperature outside drops, nothing beats meeting friends for a warm cup of coffee at an on-campus or downtown Saratoga Springs café. And, if you can combine the experience with a cozy seat by the fire, even better.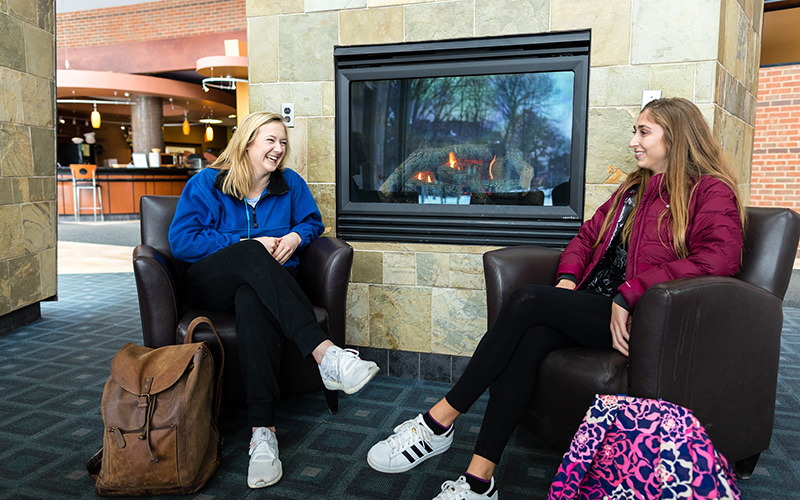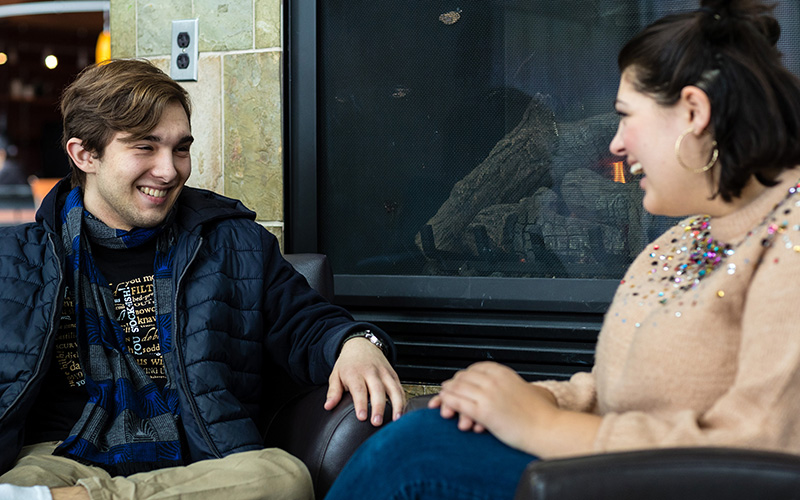 5. Warming your heart with school spirit at the Big Green Scream
One of the most anticipated events of the year, the Big Green Scream is a pep rally of sorts for Skidmore's men's and women's basketball teams. Featuring back-to-back games, often against a Liberty League rival, it's an all-day event celebrating school spirit. But Big Green Scream weekend isn't just about basketball. The Skidmore community extends the fun with other unique events. Over the years, the weekend has included Winterfest, sustainability showcases, and more.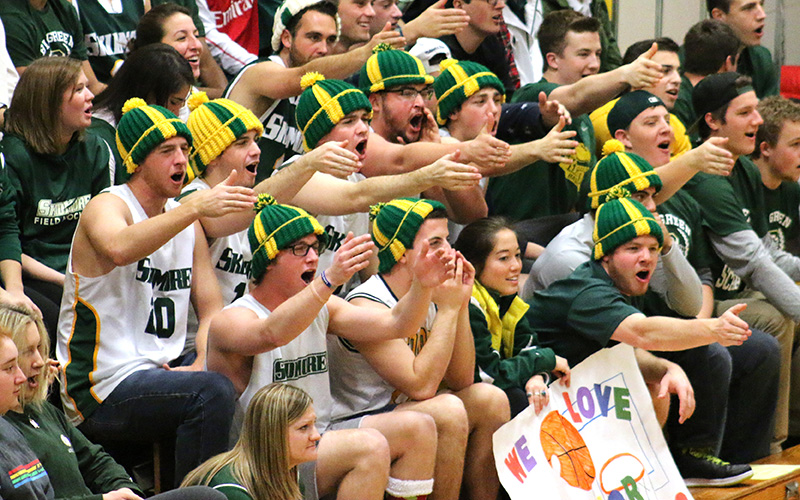 6. Remembering that you're never too old to play in the snow
When cabin fever sets in, sometimes the only way to let loose is to venture outside and make the most of the snowy season. On a campus where Creative Thought Matters, it's no surprise that a typical winter day inspires students to partake in snow-themed activities ranging from traditional sledding and skiing to more imaginative fun, including hanging in a hammock and sculpting a dinosaur "snowman."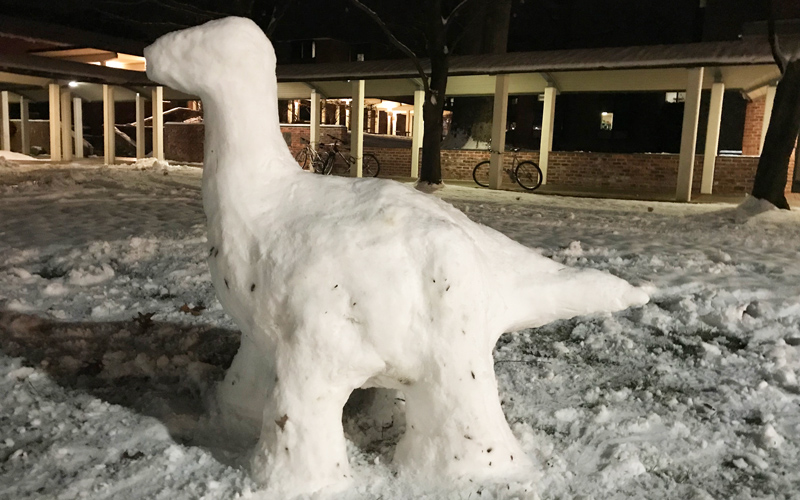 Photo by Paul Machabee '21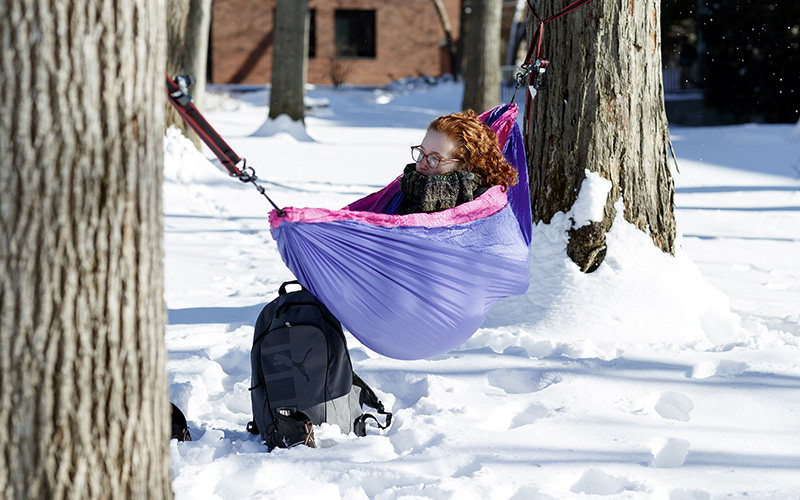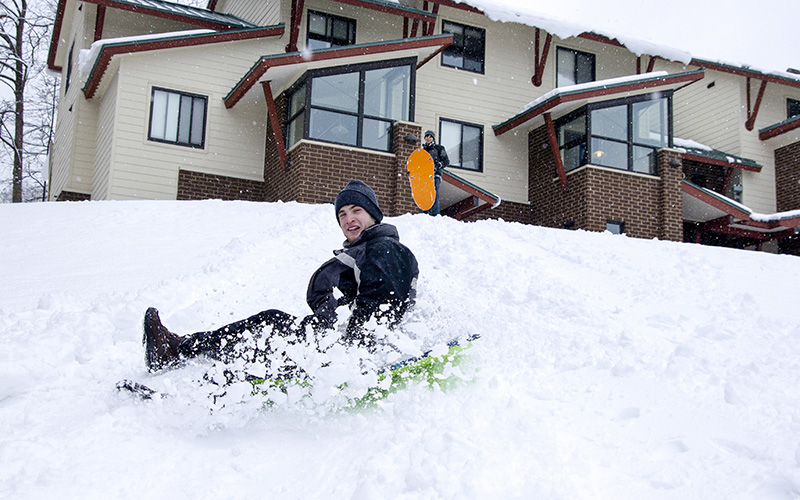 But, above all, it's the sheer beauty of the season that seems to captivate the most. With Skidmore's beautiful campus as inspiration, it becomes an annual tradition to capture the perfect snowy photo.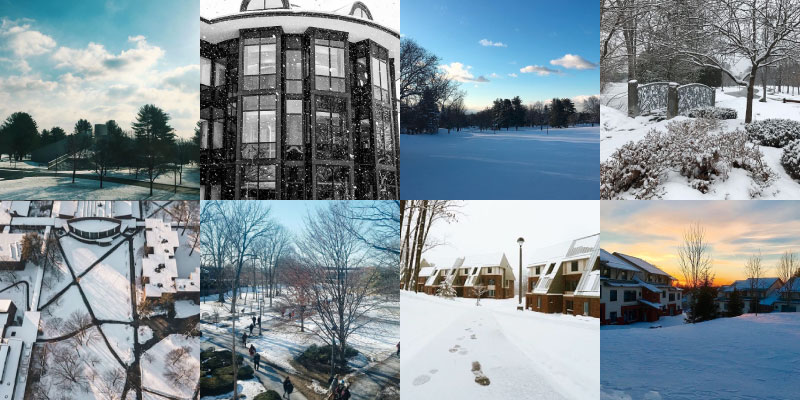 Photos from Instagram by @Nathan_smail, @giant_yesenia, @skidsga, @n0th1ng_but_fl0wers, @reece_photo.
Days are shorter, temperatures are colder, and coats are warmer—but like any cultural phenomenon, the winter season is filled with traditions that bring the Skidmore family together.