Speakers Bureau hosts Arun Chuadhary
April 8, 2014
Speakers Bureau hosts Arun Chuadhary
April 8, 2014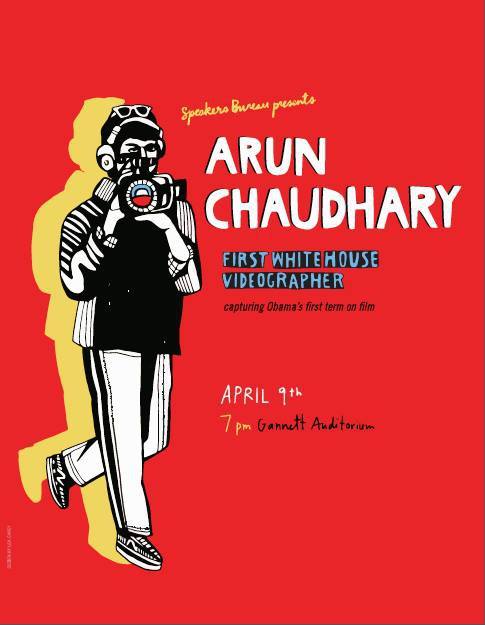 Free and open to the public.
Speakers Bureau is proud to welcome its Spring Keynote, Arun Chuadhary. Chaudhary was the first official white house videogpraher, a position created for him at the beginning of the Obama administration. Chaudhary traveled extensively with the President, capturing public events and behind-the-scenes moments as well as producing and packaging presidential tapings for the Internet and broadcast television.
Chaudhary was a key member of Obama's New Media team during the 2008 campaign. As the New Media Road Director, Chaudhary oversaw the team responsible for capturing the day-to-day life of the future president in video and stills. He and his team set a new standard in documenting history, delivering crucial images to the public from the road in real time.
This lecture will discuss the intersectionality of film, journalism, and politics.

This event is FREE and open to the public. First come first served for seats.