Unilateral executive?
September 11, 2017
From immigration, to environmental regulation, to sexual harassment on college campuses, US presidents have recently taken controversial and unilateral action. To what extent does the Constitution allow for it? Has such executive action become more prevalent in the last two presidencies? How has Congress responded?
Legal scholar Saikrishna Prakash and political scientist Gregory Weiner will debate the issues, moderated by Skidmore political scientist Flagg Taylor in a Constitution Day event on Thursday, Sept. 14, at 5:30 p.m. in Davis Auditorium. The forum, titled "Executive Power, Then and Now: The Case of Unilateral Executive Action and the Constitution," is free and open to the public.
Saikrishna Prakash is the Monroe Distinguished Professor of Law and Mahoney Research Professor of Law at the University of Virginia and author of Imperial from the Beginning: The Constitution of the Original Executive. Greg Weiner is on the political science faculty at Assumption College and wrote American Burke: The Uncommon Liberalism of Daniel Patrick Moynihan. Moderating their discussion will be Flagg Taylor, Skidmore political science professor and director of the Honors Forum.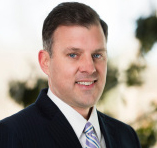 Taylor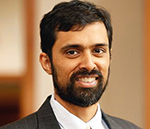 Prakash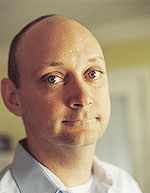 Weiner