Meet the Class of 2019
May 16, 2019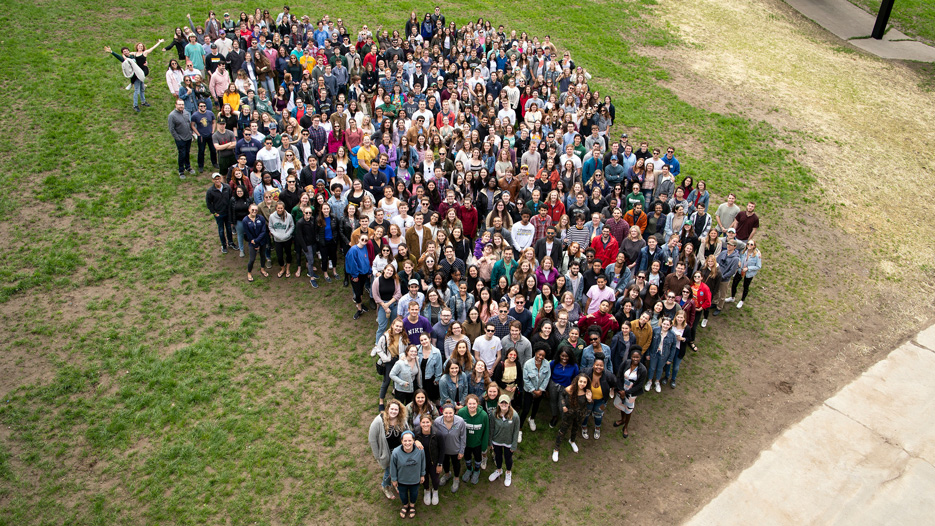 Over the past four years, the members of the Class of 2019 have made their mark on Skidmore, and they are sure to continue making an impact after they cross the stage and become the newest members of our alumni community.
As our grads transition from students to alumni, we're looking at what makes this group stand out.
Skidmore's Class of 2019 by the numbers
First-generation students
Academics
Academic accomplishments abound for this class. From hundreds of awards and appointments to national honor societies and numerous presentations at national conferences, they've made their mark across all disciplines.
Nowhere did a mix of creativity and excellence manifest itself better than at Academic Festival, a showcase of student talent. Top students shared senior theses and projects with the Skidmore community as the culmination of their academic careers. This year's festival featured more than 270 students in solo and team presentations of student work ranging across all sciences, humanities and art.
175
Memberships in national honor societies
6
President's Award recipients
25
Periclean Honors Forum members
22
Phi Beta Kappa members
70
Departmental honors and awards recipients
3
Fulbright scholars and semi-finalists
Athletics
It was yet another banner year for Skidmore athletics, due in no small part to the contributions of Thoroughbred seniors.
There were many great individual and team performances, but a pair of standout individuals capped off remarkable seasons and college careers with 2019 senior athlete awards: rider Maeve Foley and men's basketball guard Edvinas Rupkus.
Foley, winner of the 2018 Cacchione Cup, which is given to the nation's best rider, finished her brilliant Skidmore career with a fifth-place finish, totaling 158.00 points. She led her Thoroughbreds to a fourth-place finish at the 2019 Intercollegiate Horse Show Association (ISHA) Championship.
Rupkus capped off his Skidmore career with a Liberty League Championship win, a run to the NCAA Tournament, back-to-back Liberty League Player of the Year and All-American honors, and the school's all-time scoring record, tallying 2,128 points.
In addition, a pair of seniors – baseball's Patrick Geiger and women's lacrosse standout Cas Szwajkowski – joined Rupkus as Liberty League Player of the Year honorees.
15
League or conference championships
105
Academic
all-conference awards
Campus Life
Since they arrived in 2015, members of the Class of 2019 have made this campus their own. Fueled by the idea that Creative Thought Matters, they had the freedom to decide who they wanted to be and the guts to go for it.
As a community of individuals, their impact was exponential. They volunteered hundreds of hours to local and national causes and traveled to dozens of international cities and countries to widen their perspectives.
They've led more than 120 clubs and participated in hundreds of events, from film screenings and fashion shows to peer performances and faculty lectures.
This bittersweet time of year, the culture they created on campus and the experiences they shared may be what they will miss the most.
30K+
Pounds of Friday Chicken Fingers eaten
1,000
Pounds of GHG emissions saved with BikeMore
500+
Instagrams of Skidmore sunsets
Countless #Skid4Life memories made