Thoroughbreds tally big wins in season openers
September 3, 2019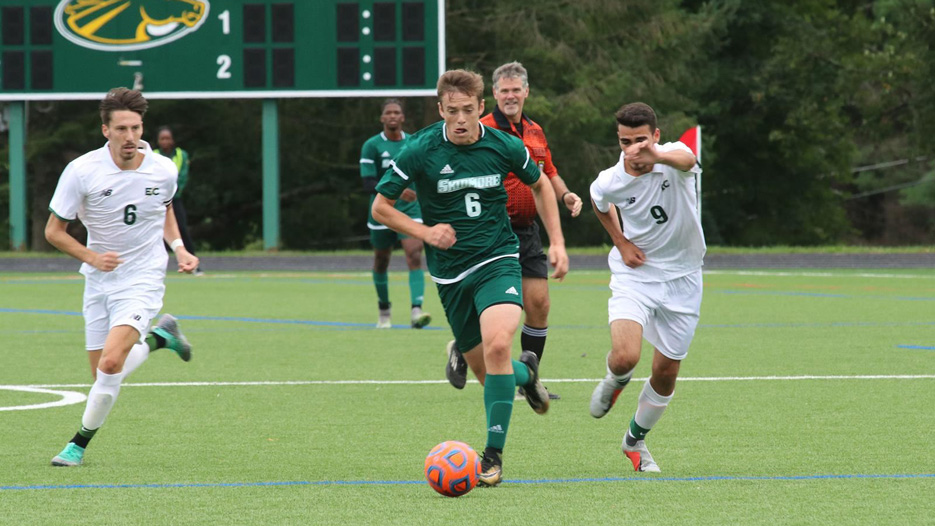 Thoroughbreds fall sports are in full swing.
In a dominating display, men's soccer started its season with a weekend sweep and a new record, thanks to junior forward Stanley Langyintuo's remarkable four goals in one game.
Women's soccer secured a season-opening 4-1 victory over Curry College and a 2-0 victory in non-league action with William Patterson University.
Women's field hockey fought hard for a mid-game tie, but a third quarter shot from Saint Joseph's College of Maine ended as a loss for the T-breds.
And on the road, Women's volleyball opened the 2019 season powering through a rocky start for an overall 2-1 finish in the Springfield College Invitational.
Check out the game recaps below.
Langyintuo powers Skidmore men's soccer in record-setting fashion
Stanley Langyintuo '21 scored a Skidmore-record four goals in the win
Junior forward Stanley Langyintuo made quick work of Keuka College, scoring four goals — a Skidmore record — and powering men's soccer to a 4-1 victory over the Wolves in the 2019 season opener at Wachenheim Field Friday evening.
This was the second time in three seasons the team has opened the season with a win. And they didn't stop there — a pair of late goals finished off their weekend sweep, defeating Lasell College 4-1 in non-league action Saturday.
Women's soccer victories mark another strong season start
Yasmine Boukari '22 scored her second goal of the season on Saturday
A balanced scoring effort powered the women's soccer team to a 4-1, season-opening victory over Curry College at Wachenheim Field on a sunny Friday afternoon.
The momentum continued through Saturday's non-league game against William Patterson University. The Thoroughbreds outshot the Pioneers by a 14-5 margin and came through with a 2-0 victory.
This is the fourth time in a row the team has kicked off its season with wins.
Volleyball takes two at Springfield Invitational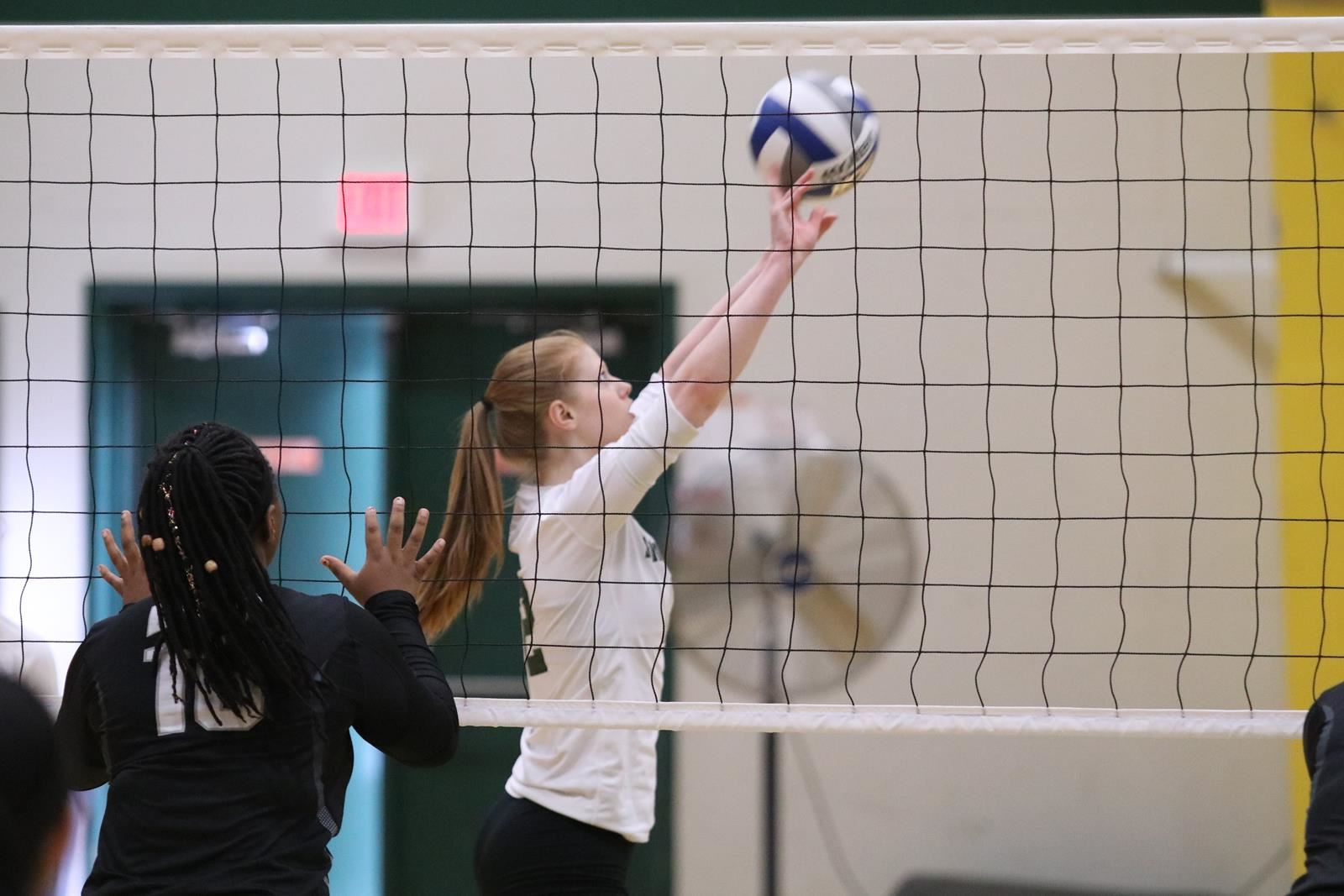 Lauren Wolters '21 had 29 assists and 12 digs.
The volleyball team dropped a five-set marathon to Keene State College (27-25, 19-25, 25-12, 11-25, 8-15) in the first match of the Springfield Invitational Friday night at Blake Arena. The team shook off the opening loss to work through two wins on Saturday, 3-2 over Montclair State and 3-0 over Westfield State, for an overall 2-1 finish in the Springfield College Invitational.
Field Hockey hosts Saint Joseph's in season opener
Sarah Winters' '22 score advanced the Thoroughbreds to a mid-game tie
The Skidmore College field hockey team opened the 2019 season with a 2-1 loss to Saint Joseph's College of Maine Saturday afternoon at Wagner Park.
The Monks scored first, but Skidmore didn't take long to tie after Sarah Winters rifled one from 14 yards out off a corner at 25:26. The eventual Saint Joseph game-winner came early in the third quarter when Saint Joseph's long dump-in snuck through the Thoroughbred defense at 33:20.