8 Skidmore traditions to get you in the fall spirit
October 10, 2019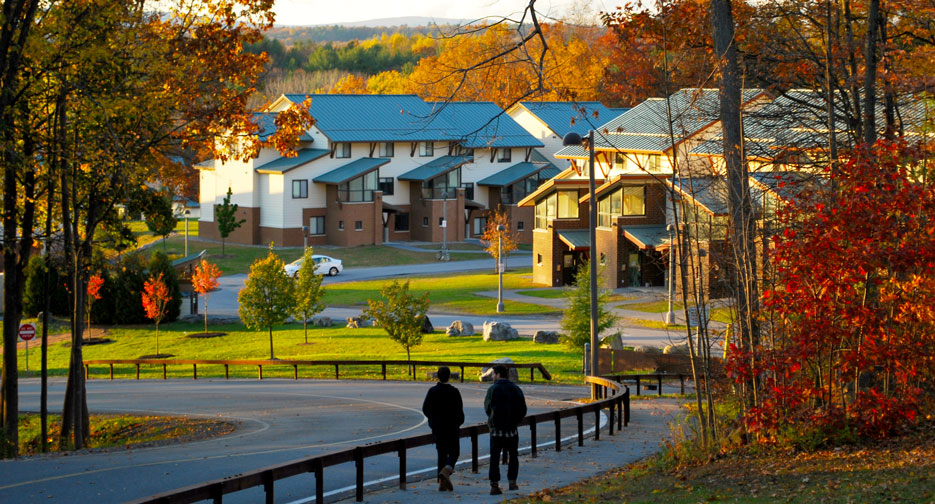 As natural as the changing leaves, you can measure the change in season at Skidmore by the number of flannels you see in a given day.
While fall fashion may not be unique to our upstate paradise, the pronounced presence of plaid is like an unofficial passport to participate in some of our all-time favorite Skidmore traditions.
So, grab your gingham and your buffalo checks and get in the fall spirit.
1. Rock out at Big Show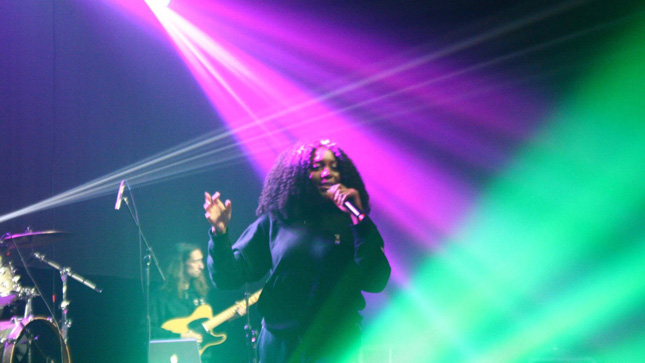 Big Show, put on by Skidmore's Student Entertainment Committee, is Skidmore's premier concert experience.
Each October, students gather in the Williamson Sports Center gym for the big performance. Past shows have featured Chance the Rapper, poet and rapper Noname, musicians Jamila Woods and Yaeji, and most recently DJ A-Trak.
2. Sing along at Beatlemore Skidmania


Beatlemore Skidmania has become a beloved cultural tradition at Skidmore. The annual tribute concert was initially inspired by students in a Beatles seminar who just wanted to play a few songs with their friends. Now, the event is so popular it fills the biggest concert hall on campus for three sold-out shows and is live-streamed for alumni and fans around the world to see.
This year, student solo artists, acapella groups and bands will sing together to one album, "Abbey Road," in celebration of its 50th anniversary.
3. Celebrate Skidmore with family and friends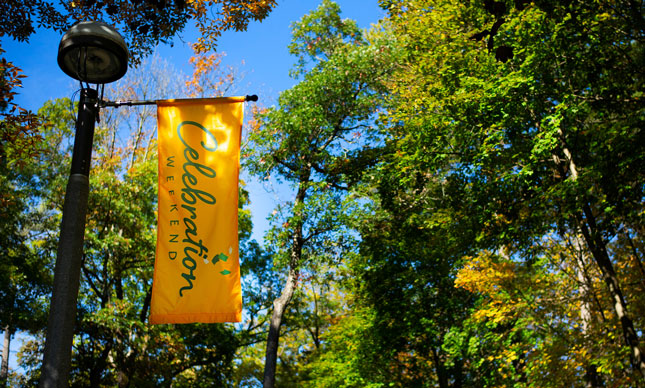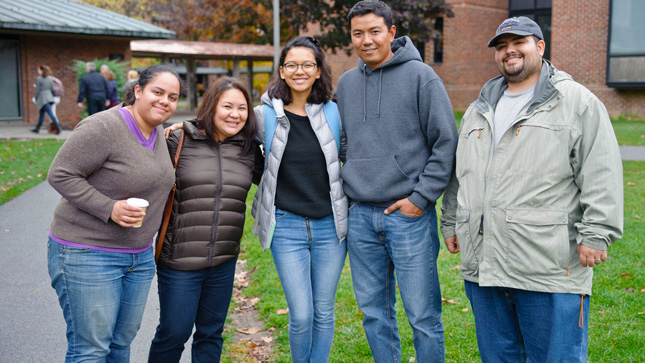 This one is hard to miss. A noticeable increase in parents, siblings and dogs on campus are sure signs it's Celebration Weekend, Skidmore's annual open house for Skidmore families and friends.
A pinnacle fall event, Celebration Weekend features dozens of activities highlighting the best that campus and Saratoga Springs have to offer. There are soccer games, walking tours, music performances, art exhibits, hikes, a 5K and more. But the real "Insta-worthy" moments come from strolling down Broadway in town, surrounded by Skidmore families.
5. Take in the fall foliage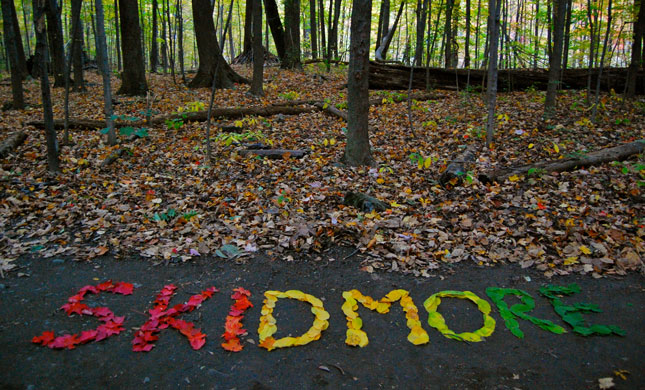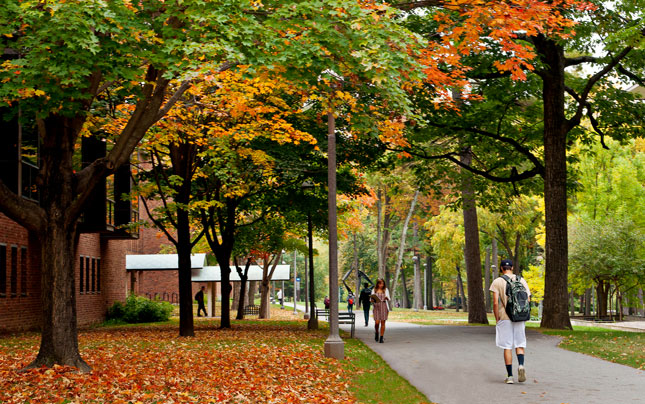 As the leaves begin to turn and fall, scattering the ground with hues of deep orange and red, our campus and its surrounding region are more beautiful than ever. Whether you grab your phone, your camera or just take a mental picture, head outdoors and experience autumn in the Northeast.
Skidmore students can be found hiking in the Adirondacks, taking leisurely strolls in our own North Woods and hanging around campus, probably in a hammock.
6. Dress to impress at Fright Night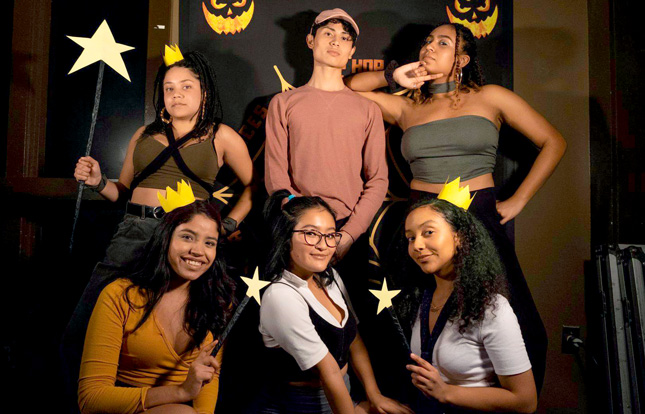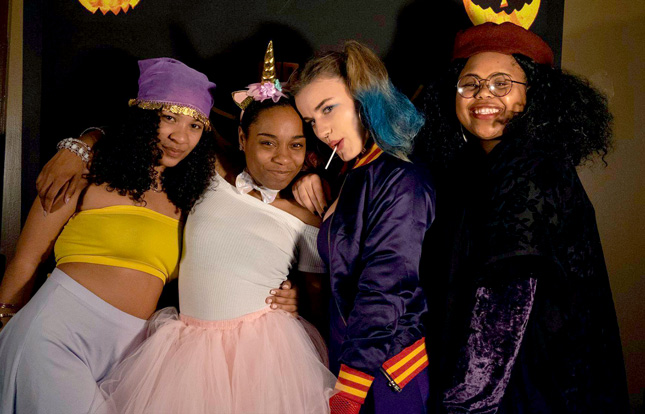 Fright Night, Skidmore's largest and most exciting costume party, is held annually at Falstaff's and hosted by diverse student clubs.
Students come dressed in their best costumes to let loose after midterms and compete for first prize in the annual costume competition. And, of course, enjoy the sounds of Skidmore's resident disc jockey, DJ Spades, whose song selection never disappoints. (For the sake of transparency, I'm DJ Spades.)
7. Explore Saratoga during International Flavorfeast and Restaurant Week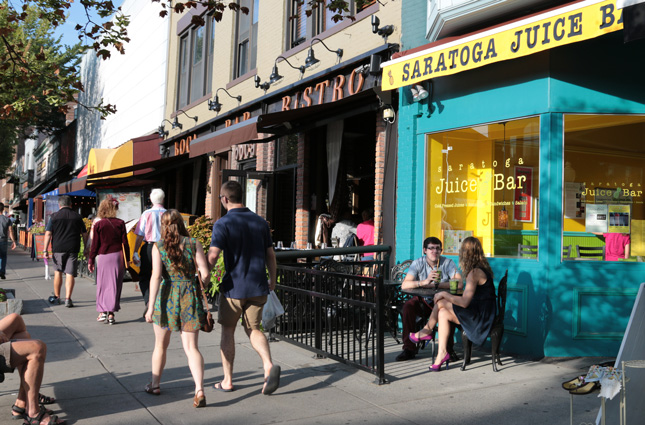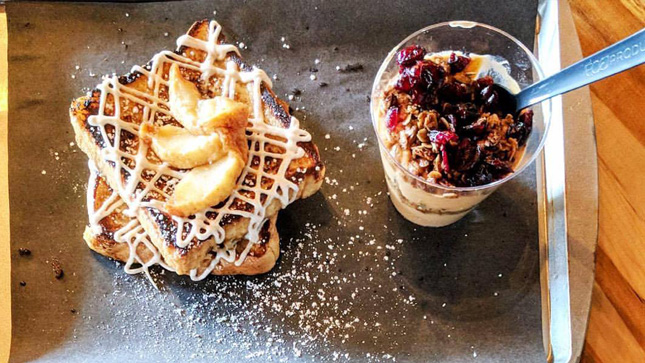 Nationally ranked as one of the top five towns with the most restaurants per capita, Saratoga Springs is a foodie paradise. And there are two big fall events that are perfect for sampling your way through all the city has to offer.
For just $1 per (hearty-sized) sample, you can feast on food from France, China, Japan, Italy, Mexico, Vietnam and more during Saratoga International Flavorfeast. With most restaurants setting up their tasting shops on the sidewalks, it's a great reason to walk through Saratoga's downtown restaurant scene.
Later in the season, Saratoga County Restaurant Week is the perfect time to explore more of the region's high-end options, as all participating restaurants offer three-course dinners for $20 or $30.
8. Pack the Rink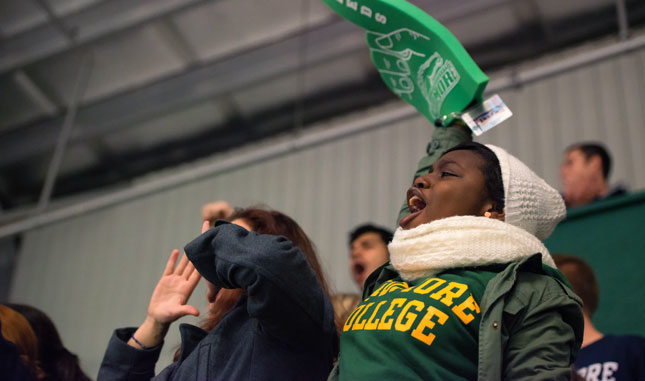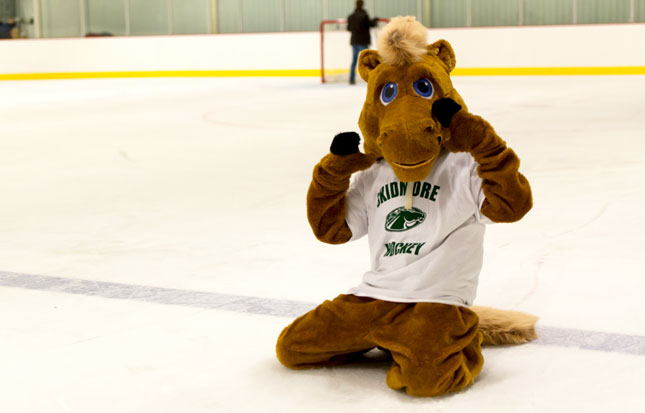 Held annually at the Saratoga Springs Ice Rink, the Pack the Rink home game celebration kicks off opening weekend of Skidmore's hockey season and is a perfect bookend to the fall season.
At the event, hundreds of fans win free T-shirts and participate in contests for dozens of other prizes. Fans are also encouraged to bring canned goods for the Skidmore Cares food drive. As an entirely free event with Skidmore transportation, there is no excuse not to join in and root for the T-breds!
Fall at Skidmore
Fall passes just as quickly as it arrives. Whether you spend it frolicking in a pile of leaves or enjoying the food-filled events downtown has to offer, fall is a time to connect with fellow students and the beautiful, exciting town we call home.
Jenny Lupoff '19 contributed to this story.